Oceaneering

Featured Employer
Qatar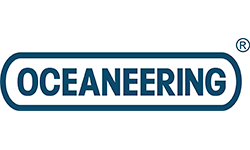 ---
Company Profile
Oceaneering is a global provider of engineered services and products, primarily to the offshore energy industry. We develop products and services for use throughout the lifecycle of an offshore oilfield, from drilling to decommissioning. We operate the world's premier fleet of work class ROVs. Additionally, we are a leader in offshore oilfield maintenance services, umbilicals, subsea hardware, and tooling. We also use applied technology expertise to serve the defense, entertainment, material handling, aerospace, science, and renewable energy industries.
Position Summary Purpose
Perform all activities necessary for QC Painting/Coating Inspection.
Duties & Responsibilities Functions
QC Leads generally reporting to the Company Site Quality Coordinator (SQC) and duties shall include (but not be limited to):
Supervision and leadership of all discipline inspection activities in an area or discipline specific work ;
daily reporting of QAQC efforts;
determining and resolving quality related construction problems;
reviewing painting/coating procedures for compliance to specifications and codes,
reviewing Quality Assurance Plans, Quality Control Manuals, Inspection Procedures, etc.:
monitoring QC inspection activities, reports, non-destructive testing, traceability, and documentation for the Project (including Documentation for Operations (DFO) ; and
Assisting the discipline engineers on quality-related issues. In addition, QC Lead may perform inspection activities, especially in his discipline, as required .
Painting/ Coating Activities
confirmation of surface preparation,
verify correct painting/coating system,
Confirm proper atmospheric conditions.
blasting medium,
Verify OFT and finished surface.
Safety
Ensure that the Safety policies and procedures are understood and adhered to so far as is reasonably practicable in order to ensure a safe working environment.
Other
Carry out work in accordance with the Company Health, Safety, Environmental and Quality Systems.
Perform the assigned tasks with due diligence regarding the Integrated Management Systems on the Company.
Eliminate waste of whatever form, to suggest the use of more environmentally friendly substances and practices and contribute to the continuous improvement of the environment.
Supervisory Responsibilities
This position has NO direct supervisory responsibilities.
Reporting Relationship
Reports to Project Manager (PM) as line manager. Project Coordinator will support PM on issuing instructions or communications to employee.
Daily contact and technical reporting to site client contact or client Quality Team representatives.
Employee shall report the results of all vendor and construction site inspections on a weekly basis or more frequently as advised by client for a specific task. Inspection reports shall clearly show the items / activities inspected, inspection status, acceptance criteria, and follow-up action as necessary. Inspection reports shall be in a paper or electronic format as agreed to by client.
Computer Skills
To perform this job successfully, an individual should have complete knowledge of Microsoft Office.
Knowledge, Skills, Abilities, and Other Characteristics
Ensures that important information from management is shared with employees and others as appropriate
Gives and receives constructive feedback
Ensures that others involved in a project or effort are kept informed about developments and plans
Ensures that regular consistent communication takes place within area of responsibility
Qualifications
To perform this job successfully, an individual must be able to perform each essential duty satisfactorily. The requirements listed below are representative of the knowledge, skill, and/ or ability required. Reasonable accommodations may be made to enable individuals with disabilities to perform the essential functions.
Painting/Coating
ESSENTIAL
NACE-CIP (minimum level 2) or BGAS-CSWIP (grade 2 or above).
DESIRED
Metal Thermal Arc spray Application (TSA) application and inspection experience.
Liquid Coating application and inspection experience.
15 years experience in QA/QC painting/coating application and inspection in the oil and gas industry.
Education and/or Experience
Minimum of 10 years experience in QC Painting/Coating Inspection in Oil and Gas Industry
Working Conditions
This position is considered ONSHORE FIELD WORK which is characterized as follows:
Outdoors working on work site, day or night. Indoor office for reporting.
Work sites can be warehouse, yard, vendor shop, construction site, industrial city
Requires working on or near oil and gas plant equipment, pumps, skids, modules
During summer season humidity is above 90%. Noise can be over 85 decibels and the light is intense/glare.
Potential exposure to open fire/flames/sparks/gases on adjacent work parties
Potential exposure to airborne dust, fumes at work site
Work surface is stable, height is elevated. Use of ladders and scaffold for some access.
Confined space required but infrequent
Working outside for extended periods of time in temperatures as high as 49°C.
Physical Activity/Requirements
The physical demands described here are representative of those that must be met by an employee to successfully perform the essential functions of this job. Reasonable accommodations may be made to enable individuals with disabilities to perform the essential functions.
This position is considered
MEDIUM
work.
OCCASIONAL
FREQUENT
CONSTANT
Lift 20-50 pounds
Work in confined spaces, kneel, jump, run, and work while lying on stomach/back, crawl, and use repetitive movements of the arms and hands.
Identify color differences
Wear PPE for skin protection
Lift 10-25 pounds
Climb stairs/ladders, stand, balance, stoop, squat, reach, and lift/carry objects
Twist body, sit with back supported, head forward/flexed, head tilted/rotated, and work with arms extended overhead.
Operate a motor vehicle
Lift up to 10 pounds
Wear PPE protection for body, vision, and hearing protection
Closing Statement
We offer a competitive salary, a comprehensive benefits package and the opportunity to advance in an international company. To apply, click 'Apply Now'.
Oceaneering pushes the frontiers of deep water, space and motion entertainment environments to execute with new, leading-edge connections to solve tomorrow's challenges, today.
As the trusted subsea connection specialist, our experience combined with the depth and breadth of our portfolio of technologies allows us to engineer solutions for the most complex subsea challenges. From routine to extreme, our integrated products, services, and innovative solutions safely de-risk operational systems, increase reliability, and enable a lower total cost of ownership.
We are connecting what's needed with what's next as the world's largest ROV operator and the leading ROV provider to the oil and gas industry with over 300 systems operating worldwide. With our safety-focused and innovative approach, we responsively and decisively react to subsea challenges while providing solutions swiftly and efficiently.