Oceaneering

Featured Employer
Aberdeen, United Kingdom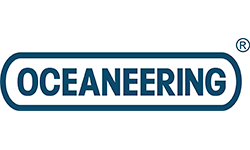 ---
Company Profile

Oceaneering is a global provider of engineered services and products, primarily to the offshore energy industry. We develop products and services for use throughout the lifecycle of an offshore oilfield, from drilling to decommissioning. We operate the world's premier fleet of work class ROVs. Additionally, we are a leader in offshore oilfield maintenance services, umbilicals, subsea hardware, and tooling. We also use applied technology expertise to serve the defense, entertainment, material handling, aerospace, science, and renewable energy industries.

Duties & Responsibilities

Purpose

The S&P (Survey and Positioning) Survey Data Analyst is responsible for data processing and analysis activities required for job preparation, field support, office QC, final reporting QC, final deliverable QC, and project close out activities assigned by Project Management. This position operates company supplied computers with appropriate software programs to support data processing and analysis tasks. This position interfaces closely with the offshore staff, GIS and Project Management teams to support a range of survey efforts and deliverables.

Everyday activities may include, but are not limited to, data processing and analysis support for: surface navigation setup and calibration (DGPS, vessel offsets, Gyro, and MRU), spool and jumper metrology (LBL, Inertial), subsea navigation setup, calibration and data acquisition (USBL, LBL, and INS), photogrammetry and subsea pipeline surveys (As-Laid, As-Built, Inspection and Out of Straightness) using multibeam echosounders.

Involvement with and support of the Company's competency, HSE and quality programs is expected.

Functions

ESSENTIAL
Provide data management, QC, and analysis to a wide range of survey disciplines
Exceptional communication skills, both written and verbal
Attention to detail
Timely and diligent execution of assigned tasks
Ability to work independently and as a team member
Willingness to mentor other team members
Comply with company safety rules and training, conduct operations safely and report any unsafe condition or practices immediately to his / her supervisor
Assist, train and directly work within regional offices

Supervisory Responsibilities
This position has no supervisory responsibilities

Reporting Relationship
Survey and Positioning Data Manager

Qualifications

REQUIRED
Bachelor's degree or higher in related field or comparable work experience
Significant experience in offshore and / or onshore surveying, preferably in the offshore activities detailed above, or demonstrates the equivalent skill level and knowledge to perform required duties
Must demonstrate practical experience of data management, data analysis, mapping and data standards and associated software
Possess adequate M365 Microsoft skills, specifically Word, Outlook, Excel, Teams, OneNote skills
Have beginning AutoCAD and other required software knowledge
Understand DGPS, geodetics, LBL, and surface / subsea survey sensors

DESIRED
ROV data processing ability using NaviEdit and NaviModel, specifically multibeam oriented surveys
Photogrammetric knowledge, specifically using Agisoft Metashape
Project Management training or certification
Strong technical writing abilities

Knowledge, Skills, Abilities, and Other Characteristics

Planning and Organizing / Human Resource Management / Developing Others/ Decision Making / Results Orientation:
Ability to make objective decisions timely and effectively
Skill to recognize when decisions or information should be referred to a higher authority
Ability to establish and maintain project priorities
Skill to effectively manage time and organize information to meet operational needs and desired outcomes
Provides/ develops appropriate documentation to track progress of a project

Health and Safety / Technology / Stress Management / Thoroughness / Analytical Thinking / Forward Thinking:
Knowledge of methods and techniques used in safety inspections and accident prevention
Knowledge of principles, practices and methods of safety and health as it relates to employees and the public
Skill to work effectively under pressure
Ability to use various information technology systems required for successful job performance
Be able to prepare numerous work product types under supervision

Client Focus / Communication / Ethics and Integrity / Business Administration / Accounting and Financial:
Ability to determine and meet customer needs
Respond to clients in a positive and truthful manner
Ensures that regular and consistent communication takes place within area of responsibility
Maintain inter-office and project confidentiality
Respond politely to members of the community
Working as a team member/ getting along with co-workers
Responding in a positive manner to supervision
Ability to accept responsibility for your actions
High standards of honesty, integrity, trust and ethical behavior

Closing Statement

We offer a competitive salary, a comprehensive benefits package and the opportunity to advance in an international company. To apply, click 'Apply Now'.
Oceaneering pushes the frontiers of deep water, space and motion entertainment environments to execute with new, leading-edge connections to solve tomorrow's challenges, today.
As the trusted subsea connection specialist, our experience combined with the depth and breadth of our portfolio of technologies allows us to engineer solutions for the most complex subsea challenges. From routine to extreme, our integrated products, services, and innovative solutions safely de-risk operational systems, increase reliability, and enable a lower total cost of ownership.
We are connecting what's needed with what's next as the world's largest ROV operator and the leading ROV provider to the oil and gas industry with over 300 systems operating worldwide. With our safety-focused and innovative approach, we responsively and decisively react to subsea challenges while providing solutions swiftly and efficiently.