Weatherford

Featured Employer
Houston, Texas, United States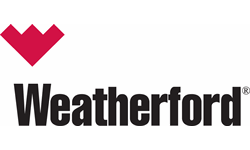 ---
Overview

Weatherford is the leading wellbore and production solutions company. Operating in more than 80 countries, the Company answers the challenges of the energy industry with its global talent network of approximately 20,000 team members and 600 locations, which include service, research and development, training, and manufacturing facilities. Visit weatherford.com for more information or connect on LinkedIn , Facebook , Twitter , Instagram , or YouTube .

We're looking to the future with a clear vision and a strong mission.

Our goal is to address the headwinds facing the industry, revolutionize the oilfield with digital technology, integrated solutions, and world-class talent.

We accept every challenge for the benefit of our Company, our industry, and the world. Our technology leadership delivers solutions that rise to every occasion, supply the best outcomes in each operation, and give power to all customers.

Weatherford offers competitive compensation, a comprehensive benefits program and opportunities for on-going training and career development. VEVRAA Federal Contractor - Priority Referral Requested.

Weatherford is an Equal Opportunity Employer Females/ Minorities/ Veterans/Disabled and gives consideration for employment to qualified applicants without regard to race, color, religion, age, sex, sexual orientation, gender identity, national origin, disability or protected veteran status.

Responsibilities

The Managed Pressure Drilling (MPD) Project Engineer is responsible for basis of design and field support for MPD operations with solutions related with hydraulic simulations and procedural expertise. The engineer will work closely with the Operator's related disciplines, MPD crew, third parties well systems and regulatory entities to come up with the safest and most efficient plans to drill an MPD well meeting all expectations.

The MPD Project Engineer will cover operations, from office (Weatherford or client) or location, included with the Weatherford MPD product suite (Victus automated MPD system, Pressure Pro MPD system, Rotating Control Devices, Riser Gas Handling system, Multiphase injection and multiphase returns/flowdrilling managed pressure control, for both land and offshore operations).

The objectives from a planning and support of MPD operations in term of MPD engineering simulations require that the engineer must be qualified to perform:
Steady state and transient ECD/ESD profiles in function of different MPD and drilling parameters (SBP, flow rate, mud specs, rpm, rop, etc.) and at well conditions (limitations, temperature/compressibility, rpm, and cuttings load effect, etc.)
Surge and swab simulations, tripping schedules (drilling BHA and casing)
Influx tolerance simulations (transient), MPD Matrix and IME
Well balancing with pill placement and full rollover
Pill displacement schedules
Managed Pressure Cementing schedules
MPD Schedules for non-conventional practices
Choke ramp tables
Hole cleaning
Surface line/equipment frictional pressure loss calculations
MGS flow capacity calculations
Writing MPD operating and contingencies procedures
Drawing Piping and Instrumentation diagrams
Analyze well parameters and propose improvements as well as detect inefficiencies.
Any other simulation/calculation related with our product line deliverables, function as well of evolution in time.

Qualifications

- Must have 2+ years field experience using MPD, both land and offshore preferred
- Experience using MPD simulators with the objective of providing MPD hydraulic simulations
- Must have engineering degree