Petroplan

Featured Employer
Carlsbad, California, United States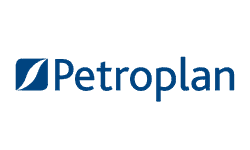 ---
Candidates must live near or be willing to relocate to Carlsbad, NM. Job Responsibilities:
Act as the focal point for warehouse materials and equipment being used
Liaising closely with procurement and contractors to enable required flow of materials and equipment to establish priorities, sequences and required delivery dates
Ensure that all materials movements are correctly recorded in SAP and monitor compliance with Company procedures
Assist in assessing effectiveness of working practices and systems with a view to continuously improving systems, personal and team performance
Ensure that quality assurance activities are undertaken to ensure supplied materials and equipment meet specified standards and that any issues are reported and addressed in a timely manner
Liaise with departments mentioned above to assist with the identification of stock and the status of materials either in storage or awaiting dispatch
Creates new material masters (using database methodology) and inventory levels based on business requirements and stockholding policy
Reviews and modifies the materials database to ensure correctness, consistency and compliance with policy
Reviews inventory to ensure optimal utilization across all requirements
Oversee relationship with outsource provider
Supports Procurement group for consignment inventory programs, blanket orders, and stockless supply agreements, purchase orders
Job Qualifications:
5 years of experience in a Material Controller/Warehousing capacity
MS Office
Extensive knowledge of SAP
1 years of buying experience
Previous experience as an onsite representative
About Petroplan
Petroplan is the trusted, specialist global Talent Solutions partner of choice for employers and professionals in the Energy sector. Since 1976, Petroplan has been here to help people like you make the most of the opportunities available and find the best fit for you as an individual.
Over 10,000 placements in more than 55 countries for over 550 clients across 65 disciplines.
In an industry where skilled and experienced professionals are increasingly sought after resource, we appreciate the true value of what you have to offer. What's more, we understand that different things are important to different people in today's world of work - it's about making exactly the right connections for you as an individual.
Our reputation for contractor and candidate care, understanding what makes you tick, and finding you the best match is second-to-none. We understand the industry inside-out and seek to understand YOU and your motivations in the same way. We take the time to evaluate your individual strengths, understand the most important things to you, and establish exactly what you're looking for from your next role.