Baker Hughes

Featured Employer
Shanghai, China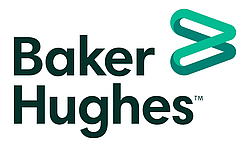 Company: Baker Hughes
Skills: Engineering Manager
Education: Masters Degree
Location: Shanghai, China
---
Job Requirements
At Baker Hughes, we are building a Talent Community of highly talented and motivated professionals for future job roles. If you match the described job role and are as excited as we are to have you on-board in the future, please hit the apply button to be a part of our Talent Community.
As a member of our talent community, you will be amongst the first to get exclusive news about Baker Hughes, various cool projects we are working on, our employee success stories and new job opportunities you may be interested in.
Role Summary/Purpose:
This project leadership role will drive coordination, execution and communication across multiple engineering product lines within a single project. The Project Engineering Manager is responsible for coordination between product line engineering teams to ensure successful completion of project activities on-time and on-budget. Essential Responsibilities The role will include the responsibility and coordination of the PEM's (Project Engineering Managers) or Leads for; Tress (XT), Controls (PCS) and Manifold s and Connections Systems (MCS). The PEM will work directly with the Project Director (PD) and report into the Engineering Manager for Subsea Projects.
Essential Responsibilities:
Responsible for the project technical relationship with the client.
Accountable for the detailed engineering integrated planning and execution to the plan.
Coordinate COE's engineering activities to achieve overall budgeted hours for all packages.
Lead monthly scheduled reviews that track progress and spending by team.
Monitor, explain and resolve any deviations from the early baseline on the S-curve for engineering.
Drive on-time delivery through regular meetings and detailed team engagement.
Issue and approve manpower needed to execute to the schedule and any additional scope that enters the projects. Manage the cost and the resource plan.
Establish cost analysis based on tasks and milestones. Track and trend all engineering spending as required and necessary.
Maintain cost analysis, explain and resolve any deviations from the allocated costs within each of the project engineering teams.
Track efficiency factors on projects and forecast project impacts based on changes in efficiency. Take corrective actions where necessary.
Escalate issues if needed into systems or the product team leadership to resolve.
Utilize the Technical Control Board to resolve issues and collaborate within the engineering product lines.
Drive Configuration Control within the product subsystems to prevent changes that will impact cost & schedule.
Track schedule beyond engineering deliverables to ensure engineering ownership and supply chain support throughout the production cycle on a part by part basis.
Partner with systems engineering to identify and resolve any changes in specifications or product requirements.
Provide leadership and direction in projects to the PL Engineering teams.
Overall responsibility and coordination of the qualification related to PL Engineering. Including budget.
TQP's FMECA's coordination and support, including the budget and key milestones in plan.
Work Experience Qualifications/Requirements:
Master's or Bachelor's degree from an accredited university or college (or a high school diploma / GED with previous experience in process improvements, engineering and/or project management).
Previous experience in positions as testing, project engineering, system engineering, project management or process improvements.
Desired Characteristics:
Change agent with strong credibility and influence in the organization and project teams.
Ability to motivate others and achieve results
Commitment to process improvement
Customer-focused in defining quality and establishing priorities
Strong oral and written communication skills
Strong interpersonal and leadership skills
Executive level presentation skills
Ability to synthesize information, identify problems, establish facts and deduce solutions
Ability to make things happen despite apparent failings of the formal organisation or project management in projects.
*Please remember that joining the Talent Community is not an application for any specific job at Baker Hughes but to have the privilege of being considered for an opportunity that suits your profile on priority.