Baker Hughes

Featured Employer
Shanghai, China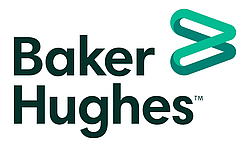 Company: Baker Hughes
Skills: Project Management
Experience: 7 + Years
Education: High School/Secondary
Location: Shanghai, China
---
Job Requirements
At Baker Hughes, we are building a Talent Community of highly talented and motivated professionals for future job roles. If you match the described job role and are as excited as we are to have you on-board in the future, please hit the apply button to be a part of our Talent Community.
As a member of our talent community, you will be amongst the first to get exclusive news about Baker Hughes, various cool projects we are working on, our employee success stories and new job opportunities you may be interested in.
Key Job Specific Skills & Pre-requisites:
Thorough understanding of BAKERHUGHES internal business systems and processes is essential
Having a Subsea Structures product knowledge, overall subsea production system awareness and external management experiences
Communication and Inclusiveness. Able to bring the organization together to serve the Project and make clear what the Client requirements are and implement them with a multi-functional team
Open & honest collaboration horizontally and vertically (within BAKERHUGHES & externally with Client and suppliers)
Proactive approach to identifying issues and inclusive approach to finding solutions
Ability to influence professionals
Philosophy and mindset of OneTeam with one objective
Execute project planning cost, volume, controlling risk and forecasting for opportunities and risks.
Principal Responsibilities:
The GFDS Project Manager has the responsibility to ensure the delivery of the Fabrication, Distribution and Connection system Contract elements of the GFDS scope. The Project Manager is the primary interface between the Company and the Customer internationally and locally, with regard to the assigned scope, and is responsible for developing and maintaining a good working relationship with the Customer and its representatives.
Be a visible leader and advocate of HSE for all fabrication and work sites for the project. Work closely with the EPC HSE Manager and GFDS HSE Manager to develop Safety initiatives, Oneteam culture to foster best in class HSE cultures, drawing upon Jointly Funded Initiatives budgets.
Translate the agreed terms and conditions into project/sales orders and establish the internal scope of work.
Implement a structured readiness plan to assure competent (ideally National) manpower and contingent manpower to support all phases of work and risk mitigation work.
Mobilize the site fabrication Team or lead site activities, plan and drive Testing team, sub-contractor Technicians, Field Services team to support fabrication, SIT operation at fabricator
Ensure that all necessary technical functions, Quality assurance and Quality controls are established and organized in a way that ensure an effective and safe execution of the scope of work and that all participants understand clearly the project goals.
Build the Project Team into a dedicated and enthusiastic unit for the task.
Establish clear roles and responsibilities within the project team, delegating authority where appropriate.
Establish and maintain clear lines of communication within the Project Organization and with the Customer, the EPC team, Sub-contractors and Suppliers
Identify, review and take lead on resolution of all site related issues, specifically for design, fabrication and suppliers while balancing Client and BAKERHUGHES business priorities
Ensure that project schedule with milestones, manpower requirements and cost budgets are established
Work closely with the Subcontractor site team to ensure that activities run smoothly, coordinate sub-supplier and subcontractor site activities
Ensure that Sourcing function are able to plan vendor readiness to provide support in all areas of the project at the required time in execution
Generate, in conjunction with the designated Project Accountant, all cost control and reporting templates and reports
Continually monitor the Projects' cost performance throughout its duration.
Ensure that all the necessary technical and non-technical reviews and audits are planned and carried out.
Be an effective local point of escalation to secure the right levels of support to meet project goals
Monitor the project's performance in a systematic way regarding quality, safety, progress and cost and initiate the necessary corrective/mitigating actions if deviations occur
Effectively manage internal Variation Orders and Customer instigated Change Orders
Provide such reporting as is required by the EPC Project Director in order to maintain EPC reporting of progress and finance
Provide local support to mobilization activities for project
Liaison with local Service Organization to ensure testing activities are planned, resourced, budgeted and managed so as to meet project goals, both financial and schedule
Drive adherence to required storage, segregation and record keeping policies as required of the business in support of the Project objectives
Create a reporting structure so as to effectively communicate Installation and Commissioning schedule to the project team as changes occur
Liaison with local Service Organization to maintain focus upon in-country manning plans to service Training, Test, Installation & Commissioning schedule. Escalation of shortfalls to Project Director, GFDS Fulfilment leader as appropriate
Work Experience Knowledge and Experience:
Experience in Project Site Management or with execution of EPC Projects.
Degree in an appropriate discipline or equivalent experience. Lower level education may be acceptable provided that the relevant experience exceeds seven years.
Minimum 5 years relevant Project Management experience and phases of Oil & Gas Subsea projects. Experienced with manifold engineering, fabrication and testing.
Oil & Gas Project experience is highly desirable
Proven experience in handling of complex technical tasks in an interdisciplinary environment.
Strong commercial, financial and contractual awareness.
Very good communication, inter-personal and negotiation skills.
Experience in a client facing role.
Skilled in English
Proven capability of working in a matrix environment.
Team Player, self-motivated and energetic individual
*Please remember that joining the Talent Community is not an application for any specific job at Baker Hughes but to have the privilege of being considered for an opportunity that suits your profile on priority.