Baker Hughes

Featured Employer
Shanghai, China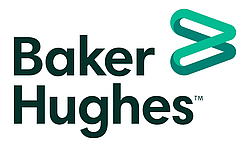 ---
Job Requirements
At Baker Hughes, we are building a Talent Community of highly talented and motivated professionals for future job roles. If you match the described job role and are as excited as we are to have you on-board in the future, please hit the apply button to be a part of our Talent Community.
As a member of our talent community, you will be amongst the first to get exclusive news about Baker Hughes, various cool projects we are working on, our employee success stories and new job opportunities you may be interested in.
Role Summary/Purpose:
The Engineering, Procurement, Construction, Install & Commissioning (EPCIC) Project Director is a key role within Subsea Production Systems (SPS) and will be responsible for delivery of Major project, managing complex consortium style project delivering complex scopes including Installation and commissioning activities.
Essential Functions (Responsibilities):
The Project Director of the BHGE Oil and Gas SPS, is responsible for the overall execution of a complex project with the direct responsibility of the annual revenues and contribution margin delivered. In order to execute it he/she coordinates directly several Project Managers and oversees the overall project team.
He/she is responsible to collect, prepare and analyze Financial Reports (Contribution Margin, Sales, Cash, etc.) of his/her own team for discussion with P&L/EPC Leader.
He/she will be measured according to the following performance indicators:
Timeliness of the Project Launch
Timeliness and quality of the Kick Off Meetings
Timeliness and quality of the Project Report
Financials (Sales, Margin, cash, Past Dues & Productivity) variances vs. Company operating plan and Project Goals
Customer Satisfaction
Contractual delivery and Project Cash on Delivery indicators;
Project Warranty costs and Liquidated Damages Exposure;
He/ She reviews and assigns resources to support to the initiatives promoted by the Productivity Organization; determines projects requirements and assigns staff. Specifically, He/she analyzes long-term resource needs and adjusts staffing and resources appropriately. He/she confronts with other functions on strategic issues.
He/ She ensures their team operates in compliance with corporate integrity rules and processes in every aspect.
In order to provide career orientation and development plans and inputs to his/her team, he/she deliver structured and continuous feedbacks to the team about their goals, challenges and performance expectations, effectively coaching each member of the team.
Work Experience Qualifications/Requirements:
10+ years relevant experience
Engineering/Project Management background
Fluency in English
Proven negotiation skills
Proven ability in developing and implementing strategies to accomplish business goals
High-energy, self-motivated, confident leader willing to take on responsibilities across geographic and business boundaries
Multi-year experience (5+) in Project Management or Operations
Strong process, execution and operational skills
Ability to delegate and empower others
Ability to coach and influence peers
Ability to effectively prioritize and manage multiple tasks and priorities
Ability to interact effectively at executive level
Desired:
Lean/ Six Sigma Black Belt certification.
External Project Management Certification (PMI, IPMA etc.)
*Please remember that joining the Talent Community is not an application for any specific job at Baker Hughes but to have the privilege of being considered for an opportunity that suits your profile on priority.