Baker Hughes

Featured Employer
Billerica, Massachusetts, United States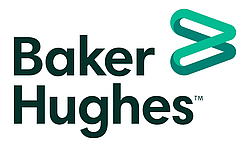 ---
Job Requirements

At Baker Hughes, we are building a Talent Community of highly talented and motivated professionals for future job roles. If you match the described job role and are as excited as we are to have you on-board in future, please hit the apply button to be a part of our Talent Community.

As a member of our talent community, you will be amongst the first to get exclusive news about Baker Hughes, various cool projects we are working on, our employee success stories and new job opportunities you may be interested in.

Do you enjoy being part of a successful team?

Do you enjoy implementing improvements?

Join our cutting-edge Manufacturing team

At Panametrics, a Digital Solutions business, we provide intelligent, connected hardware technologies to sense, control, and inspect assets across many industries. Customers are provided with peace of mind needed to improve their operations reliability and efficiency.

Partner with the best

The Manufacturing Engineer Electrical will develop, evaluate, and improve manufacturing processes, utilizing knowledge of product design, hardware and software capabilities, and quality control standards. Additionally, they will meet day-to-day short-term objectives and resolve issues through immediate action

As a Manufacturing Electrical Engineer, you will be responsible for:

• Design, qualify, implement, and maintain calibration or test systems (Labview or other) for internal and external sites, working with senior engineers to develop and meet technical requirements

• Design and/or build tooling and test systems for Automation Projects

• Support the day-to-day needs of a Production Cell or Key Process

• Troubleshoot production issues (PCBs and Test Systems)

• Improve documentation, test procedures and process flows

• Work with Engineers, Line Managers and Operators on improvements

• Document changes to existing processes and products

• Assist Manufacturing Engineers in transferring new products from Design to Production, including floor layout, equipment requirements, test requirements and manufacturing processes

• Participate in LEAN initiatives and engage Brilliant Factory concepts for process improvements

• Bring new ideas and positive support to the current process

• Lead and effectively interface across supply chain and design engineering to complete projects that meet EHS, production, quality, and cost savings

Work Experience

Fuel your passion

To be successful in this role you will:

• Bachelor's Degree in Electrical Engineering from an accredited college or university

• Minimum 3 year of Electrical Engineering & Industry experience

• Strong organizational & Process skills

• System engineering/Flow calibration Systems experience

• Programming experience (C++ preferable)

• Core 2 LABView, Visual Basic, MS Access experience strongly preferred

• Ability to handle diverse activities simultaneously

• Ability to work independently and in teams

• Strong interpersonal, oral and communication skills

• Working knowledge of ERP/SAP systems

• Ability to analyze problems, identify root causes, and provide efficient solutions

• History of working with Shop floor personnel/technicians

• LEAN training or equivalent quality training

• Strong project and team leadership

Work in a way that works for you

We recognize that everyone is different and that the way in which people want to work and deliver at their best is different for everyone too. In this role, we can offer the following flexible working patterns:

• Working flexible hours - flexing the times when you work in the day to help you fit everything in and work when you are the most productive

Working with us

Our people are at the heart of what we do at Baker Hughes. We know we are better when all of our people are developed, engaged and able to bring their whole authentic selves to work. We invest in the health and well-being of our workforce, train and reward talent and develop leaders at all levels to bring out the best in each other.

Working for you

Our inventions have revolutionized energy for over a century. But to keep going forward tomorrow, we know we have to push the boundaries today. We prioritize rewarding those who embrace change with a package that reflects how much we value their input. Join us, and you can expect:

• Contemporary work-life balance policies and wellbeing activities

• Comprehensive private medical care options

• Safety net of life insurance and disability programs

• Tailored financial programs

• Additional elected or voluntary benefits

*Please remember that joining the Talent Community is not an application for any specific job at Baker Hughes but to have the privilege of being considered for an opportunity that suits your profile on priority.