Weatherford

Featured Employer
Langenhagen, NI, Germany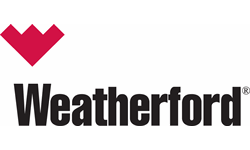 Company: Weatherford
Skills: Purchasing
Education: High School/Secondary
Location: Langenhagen, NI, Germany
---
Overview
Weatherford is the leading wellbore and production solutions company. Operating in more than 75 countries, the Company answers the challenges of the energy industry with its global talent network of approximately 17,000 team members and 380 operating locations, which include service, research and development, training, and manufacturing facilities. Visit weatherford.com for more information or connect on LinkedIn , Facebook , Twitter , Instagram , or YouTube .
We're looking to the future with a clear vision and a strong mission.
Our goal is to address the headwinds facing the industry, revolutionize the oilfield with digital technology, integrated solutions, and world-class talent.
We accept every challenge for the benefit of our Company, our industry, and the world. Our technology leadership delivers solutions that rise to every occasion, supply the best outcomes in each operation, and give power to all customers.
Weatherford offers competitive compensation, a comprehensive benefits program and opportunities for on-going training and career development. VEVRAA Federal Contractor - Priority Referral Requested.
Weatherford is an Equal Opportunity Employer Females/ Minorities/ Veterans/Disabled and gives consideration for employment to qualified applicants without regard to race, color, religion, age, sex, sexual orientation, gender identity, national origin, disability or protected veteran status.
Responsibilities
Aufgaben
Einholen von Angeboten beim Lieferanten
Durchfuhrung von Bestellungen
Auftragsbestatigungen anfordern, prufen, mahnen und erfassen
Liefertermine uberwachen und reklamieren
Mengendifferenzen und Abweichungen (z.B. Preise und Menge) erfassen, weiterleiten und ggf. klaren
Betreuungsaufgaben
Ausfuhrung von Assistenz- und Verwaltungsaufgaben
Herstellung von telefonischen Kontakten, Beschaffung und Weiterleitung von Informationen von internen und externen Stellen
Steuerung des Tagesgeschafts im operativen Einkauf einschlie?lich aller administrativen Aufgaben
Recherche zu Artikeln und Lieferanten sowie Einholung und Auswertung von Angeboten
Anlage und Pflege von Artikel- und Lieferantenstammdaten im Warenwirtschaftssystem
Our Buyer has primary responsibility for purchasing materials, supplies and services within established limits and quality, quantity and price guidelines. You will work with items that are readily available and quantities are generally small. Day to day you will be buying from local retailers, wholesalers, jobbers and sales representatives. You will prepare purchase orders, maintain a list of preferred suppliers and prepare routine and special reports as required. In addition you will obtain quotes, negotiate delivery arrangements and you may also be responsible for locating new sources of supply. Level: Performs complex duties and exercise judgment for decisions and problem solving. Work is performed independently with little to no direct supervision. May be responsible for supervising, coaching and training more junior level personnel. This position does not include managers.
Responsibilities & Duties:
Assist suppliers with questions or problems concerning the purchasing process to ensure timely delivery.
Discuss defective or unacceptable service with suppliers to collectively determine source of trouble and take corrective action.
Evaluate supplier performance and communicate results and progress with them. Seek continuous improvement.
Develop reliable and qualified sources of supply for products and components.
Provide information to the Plant Manager, as required, for monthly reports.
Negotiate purchasing agreements for lower cost, better quality and service.
Review and approve technical and administrative content of purchasing documentation.
Maintains manual or computerized procurement records, such as items or services purchase, costs, delivery, product quality or performance and inventories.
Develop and maintain reliable sources of supply and sound supplier relationships.
Discuss defective or unacceptable goods or services with inspection or quality control personnel, users, vendors, and other to determine source of trouble and take corrective action.
Develop and manage long-term purchasing agreement and alliance type programs.
Develop a sourcing strategy for key products and components
Develop strategies that aim to reduce total ownership cost.
Assist in the development, training and supervision of lower level or newly hired buyers.
Conduct surveys and market studies, and review historical data to determine price levels, trends, market direction and availability of commodities.
Develop & Implement ISO 9000-2001 procedures as required.
Promote & participate in the 8Gems/Target Zero Safety Program.
Reside on the local Leadership Team to ensure department direction & development is strategically aligned.
Collaborate with production planners and monitor, track, and provide feedback on delivery status.
Qualifications
Anforderungen
Erfolgreich abgeschlossene Ausbildung im kaufmannischen oder technischen Bereich
Praktische Erfahrungen in der beschriebenen Aufgabenstellung
Sehr gute Deutsch- und Englischkenntnisse in Wort und Schrift
Verhandlungsgeschick, Durchsetzungsfahigkeit und Kommunikationsstarke
Technische Affinitat und eine strukturierte sowie selbststandige Arbeitsweise
Sicherer Umgang mit den MS-Office Programmen
Buying experience with raw materials and machine parts.
Familiarization with manufacturing and service environment.
Good verbal communication skills in German and English.
Ability to work as part of cross-functional team.
Excellent understanding of Materials Requirement Planning (MRP).
Superior purchasing and negotiation skills.
Ability to effectively interface and collaborate with internal and external customers to insure positive results
Extensive knowledge of purchasing practices and procedures.
Knowledge of billing practices and controls.
Ability to interpret and follow a variety of instructions furnished in written, oral, diagram or schedule form.
Strong organisational and time management skills
Ability to effectively work with employees, supervisors, vendors and customers.
General computer knowledge including the use the Microsoft Office programs. Knowledge of JD Edwards in addition is preferred.