Petroplan

Featured Employer
Loughborough, England, United Kingdom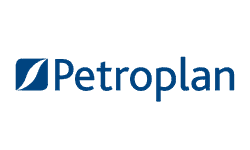 Company: Petroplan
Skills: Safety Engineering
Experience: 1 + Years
Education: High School/Secondary
Salary: Negotiable
Location: Loughborough, England, United Kingdom
---
Job: Senior Gas Safety Engineer

Location: East Midlands

Type: Staff Vacancy

Overview:

Our client is looking for a Gas Safety Engineer to join the Gas Technology team covering the East Midlands area.

The role will be working on client sites performing the duties of a Responsible Person (Gas). The Gas Safety Engineer will undertake the practical implementation of the Gas Safety Management Programme for the gas networks within a defined area. The role will implement the Gas Safety Management Plan at site level and will be responsible for the control of gas activities.

Key Accountabilities:

Undertake physical gas surveys - determine the physical condition of gas installation (pipeline survey)

Ensure as far as reasonably practical that all persons within the establishment(s) observe the requirements of the Gas Safety Case

Provide professional and technical support, and advice, where required to maintenance teams and end users and coordinate any planned maintenance requiring work on the gas network including emergency works

Support the Help Desk in responding to requests for professional and technical advice

Keep and maintain the Gas Safety Management Plan, records and update Management Information Systems (MIS) as required

Provide support and where directed, manage gas projects providing technical input and producing business cases

Travel to other sites within regional area

Maintain training, familiarisation and knowledge across all sites within the regional area of Gas networks, installations and skilled staff

Control Access and act as custodian to the document centre and provide documents when required

If a site contains a hazardous area, actively communicate and co-operate with the hazardous area manager

Assess the competence of Gas Skilled Persons for appointment and review experience and performance before re-appointment, and at other times as necessary. Ensure skilled persons are aware of any restrictions related to their work. Where necessary and after discussion with the GSM, suspend the appointment of Skilled Persons

Update MIS skills register element and upload copies of certificates of registered operatives

Review risk registers and follow maintenance and management processes, including approving and authorising site-specific risk assessments

Liaise with helpdesk to provide support during a gas emergency situation

Attend and support the organisation of any site-based emergency event training with the end user and gas supplier and provide assistance to the emergency services

Investigate any gas incidents or reported gas leaks and complete incident reports

Notify the External Gas Distribution Network owner or Energy Team of any changes in use which may affect gas consumption

Undertake specific training to develop and maintain gas knowledge

Undertake mandatory refresher training.

Key Outputs:

Demonstrate leadership in in support of project delivery and technical credibility within your delivery team, the wider business and with clients

New opportunities identified and followed up to ensure a successful outcome

Delivery of high quality work for clients (internal and external) and obtain feedback from clients to reflect high standards

Clear technical abilities and knowledge which is shared with the wider team / Section

Communication with clients (internal and external)

Demonstration of rapidly increasing knowledge and competencies related to operational support and activities undertaken across the Business

Responsible for achieving designated personal utilisation targets (which may vary according to circumstances)

Undertake and deliver other supporting activities as required, to ensure the effective delivery of customer projects to time, cost and quality.

Position Qualifications

Technical / Professional Expertise and Qualifications Required:

Good technical qualification in relevant area

IGEM registration

Gas Safe Qualification

Understands and applies commercial and financial principals.

Competency Requirements:

Demonstrates good technical and commercial understanding

Can work with pace, focus, resilience and optimism to overcome obstacles and deliver the right solutions first time

Creative thinker, capable of challenging the status quo and driving success

Able to deliver challenging objectives and drive performance behaviour in a motivational way

The role demands drive, initiative and a high-energy level

Strong communication skills applicable to technical reporting and customer interfaces and presentations

Able to demonstrate a range of influencing styles and an outstanding communicator

Able to think strategically and shape solutions to convert prospects and market initiatives

Team player - able to build internal global relationships to drive focus on Gas Technology Consulting services across the world

Willingness to travel within the East Midlands area, UK and overseas essential.

About Petroplan

Petroplan is the trusted, specialist global Talent Solutions partner of choice for employers and professionals in the Energy sector. Since 1976, Petroplan has been here to help people like you make the most of the opportunities available and find the best fit for you as an individual.

Over 10,000 placements in more than 55 countries for over 550 clients across 65 disciplines.

In an industry where skilled and experienced professionals are increasingly sought after resource, we appreciate the true value of what you have to offer. What's more, we understand that different things are important to different people in today's world of work - it's about making exactly the right connections for you as an individual.

Our reputation for contractor and candidate care, understanding what makes you tick, and finding you the best match is second-to-none. We understand the industry inside-out and seek to understand YOU and your motivations in the same way. We take the time to evaluate your individual strengths, understand the most important things to you, and establish exactly what you're looking for from your next role.