Oceaneering

Featured Employer
United Kingdom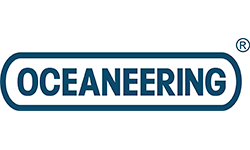 ---
Duties & Responsibilities

These openings are to support the continued growth in our African Continent

Purpose

Responsible for operating Remotely Operated Vehicles, Subsea Tooling, IWOCS and RWOCS Systems, Tensioning and Reel Systems in a safe and efficient manner, and maintaining and repairing all electronic, electrical, mechanical, and hydraulic systems and sub-systems associated with same including component repair, replacement and troubleshooting.

Functions
Operate equipment to include cameras (video and still), acoustic positioning systems, sonars, manipulators (robotic arms), LARS (Launch and Recovery Systems), hydraulic power units, complex subsea tooling, surface, and subsea workover systems.
Assist or pilot the ROV including evaluating the environment conditions and hazards, dock/undock from TMS (tether management system), and navigate the ROV by acoustics, sonar and visual (video).
Perform maintenance/repairs on equipment: maintain/ repair electronics, maintain/ repair hydraulics, maintain/repair mechanics, use test equipment, calibrate, and align equipment, and perform general housekeeping and corrosion control.
Will operate and repair electrical over hydraulic and direct hydraulic control systems that interact with pumps, valves and other hydraulic transmission and power equipment.
Will operate and interface sub-sea navigational equipment including but not limited to magnetic compass, gyro, transducer, sonar, altimeter, and associated survey equipment.
Integrates and operates tooling including but not limited to cutters, pump units, multipurpose skids, dredging systems, standalone sensory systems, and any other tooling integrated to the Remotely Operated Vehicle.
Maintains parts and supplies inventory associated with all electrical, electronic, mechanical, and hydraulic assemblies and subassemblies.

Supervisory Responsibilities
This position has no supervisory responsibilities.

Qualifications

Qualifications (Requires Regional Variance)
High School Graduate or General Education Degree (GED), Technical/Associates degree preferred.
12 months of formal mechanical and hydraulic training and 12 months of formal electrical and electronics training; or combination of education and experience.
Must be able to obtain a valid Passport and any other regionally mandated offshore work requirement documents as appropriate.

Knowledge, Skills, Abilities, and Other Characteristics
Knowledge of appropriate steps to analytical problem solving.
Ability to establish and maintain cooperative working relationships.
Ability to work in a team environment, remaining attentive to ideas, recognizing responsibilities, and actively participating with others to accomplish assignments and achieve desired goals.
Treats others fairly and with respect.
Knowledge of company policies, rules, regulations, business goals, vision, organizational structure, culture, philosophy, operating principles, and values, etc.
Ability to establish and maintain project priorities.
Seeks out new learning experiences.
Identifies what needs to be done and acts before being asked or required.
Oceaneering pushes the frontiers of deep water, space and motion entertainment environments to execute with new, leading-edge connections to solve tomorrow's challenges, today.
As the trusted subsea connection specialist, our experience combined with the depth and breadth of our portfolio of technologies allows us to engineer solutions for the most complex subsea challenges. From routine to extreme, our integrated products, services, and innovative solutions safely de-risk operational systems, increase reliability, and enable a lower total cost of ownership.
We are connecting what's needed with what's next as the world's largest ROV operator and the leading ROV provider to the oil and gas industry with over 300 systems operating worldwide. With our safety-focused and innovative approach, we responsively and decisively react to subsea challenges while providing solutions swiftly and efficiently.