Petroplan

Featured Employer
Vancouver, British Columbia, Canada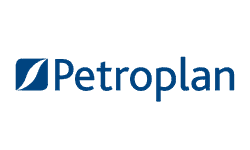 ---
Key responsibilities:
The position responsibilities include, but are not limited to, the following:
Managing all aspects of project execution in Canada, primarily at site, including HSSE, Quality, Project Services, Procurement, Subcontracts, Regulatory & Permitting, Interface Management, Early Works, Site Construction, Logistics, Pipeline Oversight and Commissioning Support for handover to Operation
Supervise local PMT team
Manage EPC Contractor and other local contractors as well as subcontractors onsite
Develop and implement key Canadian site specific project plans and procedures to support the overall project execution aligned with core project plans and procedures
Ensure areas of responsibility meet all company, oil and gas industry as well as all Canadian codes and standards for safety, regulatory, environmental and quality compliance
Accountable for managing scopes of work, procurement, subcontracts, logistics, interfaces, cost, schedule, risk management and change management in Canada as well as forecasting to deliver the project within budget and schedule for areas of responsibility
Provide accurate reporting in a timely manner
Build strong relationships with Regulatory Agencies, Indigenous Groups, FortisBC and BC Hydro and Local Contractors to support project execution
Prepare final project closeout report for areas of responsibility
Required Experience:
Bachelor's degree in Engineering or Construction Management
20 years of project experience in major capital projects in the oil and gas industry in various execution phase key roles in project management, engineering, construction and commissioning management
10 years of major capital project experience in Canada, primarily in British Columbia is preferred
LNG project and Marine Facilities project experience is preferred
Has strong knowledge/experience in field construction and commissioning of LNG, gas compression and gas processing facilities is preferred
Has practical working knowledge/experience in HSSE, Quality, Contracts, Project Controls (Cost and Planning), Procurement, Materials Management and Logistics
At least 15 years of direct supervisory experience managing large teams
Worked on $1.0 Billion EPC projects
Able to balance technical decision making with commercial considerations to protect the project goals, objectives, cost and schedule
Team player with proven management and leadership skills
Strong written and oral communication skills
Ability to build relationships quickly in multi-disciplinary, multi-cultural, and multi-company environments
About Petroplan
Petroplan is the trusted, specialist global Talent Solutions partner of choice for employers and professionals in the Energy sector. Since 1976, Petroplan has been here to help people like you make the most of the opportunities available and find the best fit for you as an individual.
Over 10,000 placements in more than 55 countries for over 550 clients across 65 disciplines.
In an industry where skilled and experienced professionals are increasingly sought after resource, we appreciate the true value of what you have to offer. What's more, we understand that different things are important to different people in today's world of work - it's about making exactly the right connections for you as an individual.
Our reputation for contractor and candidate care, understanding what makes you tick, and finding you the best match is second-to-none. We understand the industry inside-out and seek to understand YOU and your motivations in the same way. We take the time to evaluate your individual strengths, understand the most important things to you, and establish exactly what you're looking for from your next role.