Petroplan

Featured Employer
Vancouver, British Columbia, Canada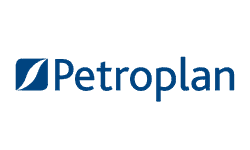 Company: Petroplan
Skills: Environmental Engineer
Experience: 10 + Years
Education: Masters Degree
Salary: Negotiable
Location: Vancouver, British Columbia, Canada
---
In the role of Senior Regulatory/Environmental Specialist, you will be an integral part of the clients LNG's dynamic team responsible for implementing the regulatory, permitting and environmental compliance strategy for the Project. The successful candidate will report directly to the Senior Regulatory Manager and will take ownership over implementation of the Environmental Assessment approvals and in obtaining permits and approvals for the project construction. The successful applicant will:
Lead the development of subject-specific environmental management plans, environmental permitting applications and approvals consistent with compliance and project requirements
Manage and work collaboratively with environmental consultants and construction and engineering contractors in preparing and obtaining regulatory approvals
Support the development and execution of scopes of work related to engineering design and construction in compliance with regulatory requirements, permit conditions, and environmental management requirements
Develop and oversee baseline and monitoring programs to support permits, compliance requirements and mitigation effectiveness verification
Develop and maintain effective relationships with external parties including regulatory agencies, Indigenous Groups and interested parties as it relates to the regulatory activities of the project
Participates in developing and implementing a compliance management system to track and demonstrate compliance with the Project's regulatory and environmental commitments and conditions
Develops, maintains and meets schedules and budgets for related to regulatory activities.
Assists with the interface with local media, government, regulatory, First Nations and NGO groups and implementing actions towards the Company's sustainability goals
Provides leadership through a personal commitment to influence overall safety behavior and a culture of environmental compliance; demonstrates compliance with company HSE policies and guidelines
Required experience
University Degree in an environmental discipline (e.g. environmental science, environmental engineering, biology, ecology, resource management)
At least 10 years in an environmental role working on large natural resource or infrastructure projects in Western Canada, including British Columbia
Managing regulatory and permitting processes
Involvement in tracking and/or ensuring and/or assessing compliance with environmental requirements;
Working with regulatory agencies at Municipal, Provincial and Federal levels
Working within large multi-disciplinary and multi-cultural teams
Overseeing the work of environmental consultants
Developing and/or implementing various subject-specific environmental management plans (e.g. water quality, fish and fish habitat, wildlife) to meet Environmental Assessment commitments and approval conditions
Experience conducting consultation with First Nations.
Proven ability to work with a culturally diverse group of people including First Nations with a cooperative team-orientated approach
Exceptional written and verbal communication skills
Strong organization skills, ability to manage multiple tasks and a heavy workload
Expertise with a variety of computer programs (e.g. MS Office)
Motivated and willing to take ownership of tasks
Energetic in pursuit of continuous improvement processes
Shares knowledge readily and encourages personal development
Available for business travel as required by company
A valid driver's licence and passport - this role will be based in our Vancouver office but will involve travel to and from Squamish, BC
Assets
Experience during the post-Environmental Assessment and construction phases of large natural resource or major infrastructure projects in Western Canada, including British Columbia
Ability to initiate and drive deliverables forward while working in a team setting but able to operate independently
Experience developing information requirements, reviewing engineering design and interfacing with engineering teams to meet permit application requirements
Experience working in the oil and gas sector in British Columbia
Experience in an environmental role for a project owner/operator
Experience conducting audits/inspections of a project's compliance with environmental commitments
Experience developing and/or implementing socio-economic management plans
About Petroplan
Petroplan is the trusted, specialist global Talent Solutions partner of choice for employers and professionals in the Energy sector. Since 1976, Petroplan has been here to help people like you make the most of the opportunities available and find the best fit for you as an individual.
Over 10,000 placements in more than 55 countries for over 550 clients across 65 disciplines.
In an industry where skilled and experienced professionals are increasingly sought after resource, we appreciate the true value of what you have to offer. What's more, we understand that different things are important to different people in today's world of work - it's about making exactly the right connections for you as an individual.
Our reputation for contractor and candidate care, understanding what makes you tick, and finding you the best match is second-to-none. We understand the industry inside-out and seek to understand YOU and your motivations in the same way. We take the time to evaluate your individual strengths, understand the most important things to you, and establish exactly what you're looking for from your next role.