Helix ESG
Houston, Texas, United States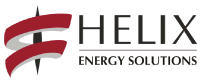 Company: Helix ESG
Skills: ETO, Electrical Technician, Electrician
Experience: 2 + Years
Education: Tech/Vocational Cert/Apprenticeship
Location: Houston, Texas, United States
In order to apply for this position, applicants MUST meet the following criteria. If your resume does not match these criteria, you will not be able to apply for this position.

Authorized to work in: US
---
Job Title: Electrical and Electronic Officer (EEO)
Reports To: Chief Engineer
Department: Marine
Onshore * Offshore
Basic Function:
# Duties Authority Percent of Time
* Percentages do not apply to Offshore employees as those change based on vessel(s) / project(s)
1 The safe and efficient operation, maintenance and repair of all electronic and electricalequipment on board, with shared responsibility for the telecoms.
2 Ensuring that the DP system operates within its technical specifications. Carries out faultfinding, maintenance and repair on DP control system as required.
3 Administration of the planned maintenance system for the electrical plant and electronic components of the vessel. I
4 Carrying out regular inspections of all electrical power management systems, switchgear, motors, batteries etc. to confirm to standards of operation and maintenance. I
5 Exercising control over ordering electrical and electronic spares and consumables ensuring critical spares are maintained at appropriate levels. I
6 Ensuring that all electrical, electronic and DP systems records, manuals and technical drawings are updated and maintained correctly.
7 Performing emergency duties in accordance with the vessel's Muster List / Station Bill.
8 Ensuring that the daily activities within the electrical and electronic department are carried out in a safe and efficient manner and that the impact of the operations on the
environment are within acceptable limits.
9 Arrange and conduct regular safety inspections of electrical and electronic systems and spaces. Ensuring that crew members and subcontractor personnel working under his
direction act in a safe and responsible manner.
10 Coordination of work permits and JSA's within his area of jurisdiction (this may be in consultation with the ETOs, Electricians, Chief Engineer / Master / Chief Officer).
11 Participating as a member of the Vessel Safety Committee, if so elected.
12 Ensuring that the Chief Engineer and Engineers are kept fully informed of all electronic and electrical activities and developments, and that no major repair or maintenance to
the electronic or the electrical plant is carried out without the approval of the Chief Engineer.
Complete other duties and/or projects as required and assigned by management
Definition of
Authority:
Authority I To act.
Authority II To act but inform the person whom he/she reports to and other interested parties.
Authority III To consult before acting.
QUALIFICATIONS:
* Education: Recognized relevant academic qualifications or evidence of having completed an appropriate apprenticeship within
the electrical trade.
* Experience: Minimum 2 years experience as ship's electrician or ETO
* Skills: Fluent in both verbal and written English. Computer literate.
Requirements:
Preferable to have a USCG ETO endorsement.
Additional requirements are per the Vessel Qualifications and Training Matrix appropriate to each vessel.
The EEO has the authority to stop ANY activity on the grounds of immediate safety, health and environmental
hazards. EEO shall immediately advise the Chief Engineer if it would be unsafe to start or continue any operation
due to any electronic defect.
Decision Making: The EEO coordinates with the Electrician, ETO, Chief Engineer, Master, Chief Officer, DP Operators or any other
person necessary for the safe and efficient operation of the electrical plant and electronic systems.