Oceaneering

Featured Employer
Aberdeen, United Kingdom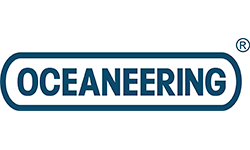 Company: Oceaneering
Skills: Sales
Education: High School/Secondary
Location: Aberdeen, United Kingdom
---
Company Profile
Oceaneering is a global provider of engineered services and products, primarily to the offshore energy industry. We develop products and services for use throughout the lifecycle of an offshore oilfield, from drilling to decommissioning. We operate the world's premier fleet of work class ROVs. Additionally, we are a leader in offshore oilfield maintenance services, umbilicals, subsea hardware, and tooling. We also use applied technology expertise to serve the defense, entertainment, material handling, aerospace, science, and renewable energy industries.
Duties & Responsibilities
As we continue to grow our global footprint, Oceaneering SSR & OPG Services, is looking to recruit an account manager based in Aberdeen . The purpose of this position is to maintain and grow our existing customer base and to develop new accounts with companies throughout the EMEA region. S ometimes, being called to provide sales support for other Oceaneering business units where needed.
This candidate is required to assist our current and prospective customers with solutions and services for their needs covering business sectors ranging from but not limited to offshore oil and gas, offshore renewables and government entities. It will be necessary to educate our customers about the advantages of Oceaneering Internationals technology, engineered solutions, technical hardware, and associated software through demonstrations and presentations.
Functions
ESSENTIAL
Position Oceaneering as the supplier of choice over our competitors.
Identify potential customers early in the sales cycle, to present innovative solutions to challenges and develop competitive advantages.
Take a leading role in the pre-proposal clarification process, ensuring that customer specifications and other documents are well-understood.
Provide clear and precise intelligence to the Oceaneering Commercial/Tendering Support team in the preparation of bids by giving a direction of customer specific technical needs and expectations.
Assist in formulation, documentation, and intelligence of sales and bidding strategies, including the determination of target price points.
Gather intelligence on competitors' assets, strategies and create a value proposition biased toward Oceaneering products and services.
Maintain lasting customer relationships with key decision makers to gain intelligence en-route to securing profitable/strategic sales wins.
Ensure that any opportunities or intelligence gained from customers that may have a specific interest in other Oceaneering business unit's products or services are swiftly passed over.
Keep the senior management team informed of customer changes, market intelligence, and emerging markets opportunities.
Record and report all meetings and opportunities into Oceaneering's Customer Relationship Management (CRM) software.
Create, present and market whitepapers at technical conferences or exhibitions.
Travel domestically / internationally up to 25%.
While performing the duties of this job, the employee will be required to travel throughout EMEA (Europe, Middle East and Africa).
Overnight stays for business travel is a requirement and will be of varying lengths from time to time
NON-ESSENTIAL
Assist in the creation of marketing content.
Other duties as assigned.
Safety
Ensure that the safety policies and procedures are understood and adhered to as far as is reasonably practicable in order to ensure a safe working environment.
Other
Carry out work in accordance with the Company Health, Safety, Environmental and Quality Systems.
Perform the assigned tasks with due diligence regarding the Integrated Management Systems on the Company.
Eliminate waste of whatever form, to suggest the use of more environmentally friendly substances and practices .
Supervisory Responsibilities
This position has NO direct supervisory responsibilities.
Reporting Relationship
Reports to the Sales Manager, SSR & OPG Eastern Hemisphere
Qualifications
REQUIRED
Professionally qualified/degree educated calibre but can be offset by professional experience.
Holds a good understanding of the competitive landscape.
Shows enthusiasm for the services offered to the customer.
A detailed understanding of the potential business within the marketplace gained through previous experience as a Sales Account Manager / Customer Relationship Manager or Business Development Manager within General Marine/Offshore sector.
An extensive proven track record of profitable revenue generation in the offshore/subsea services sector is essential.
Excellent networking, negotiation, and influencing skills are essential with the ability to qualify customers, overcome objections and close a sale.
Ability to listen to the customer's needs and develop best-fit solutions.
Commercial and contract awareness/experience is necessary.
Detailed and thorough work ethic.
Be self-driven with the tenacity to work independently.
Able to receive direction and apply imagination to completion.
Fluent English speaker, both written and spoken.
DESIRED
Intimate knowledge of conceptual and strategic selling strategies from the Miller Heiman program
Knowledge, Skills, Abilities, and Other Characteristics
Adapts to changes in the work environment; Manages competing demands; Changes approach or method to best fit the situation; Able to deal with frequent change, delays, or unexpected events.
Is consistently at work and on time; Ensures work responsibilities are covered when absent; Arrives at meetings and appointments on time.
Manages difficult or emotional customer situations; Responds promptly to customer needs; Solicits customer feedback to improve service; Responds to requests for service and assistance; Meets commitments.
Volunteers readily; Undertakes self-development activities; Seeks increased responsibilities; Takes independent actions and calculated risks; Looks for and takes advantage of opportunities; Asks for and offers help when needed.
Speaks clearly and persuasively in positive or negative situations; listens and gets clarification; Responds well to questions; Demonstrates group presentation skills; Participate in meetings.
Follows policies and procedures; Completes administrative tasks correctly and on time; supports organization's goals and values; Benefits organization through outside activities; Supports affirmative action and respects diversity.
Identifies and resolves problems in a timely manner; Gathers and analyzes information skilfully ; develop alternative solutions; Works well in group problem-solving situations; Uses reason even when dealing with emotional topics.
Demonstrates accuracy and thoroughness; Looks for ways to improve and promote quality; Applies feedback to improve performance; Monitors own work to ensure quality.
Writes clearly and informatively; Edits work for spelling and grammar; Varies writing style to meet needs; Presents numerical data effectively; Able to read and interpret written information.
Ensures that regular consistent communication takes place within the area of responsibility
Closing Statement
We offer a competitive salary, a comprehensive benefits package and the opportunity to advance in an international company. To apply, click 'Apply Now'.
Oceaneering pushes the frontiers of deep water, space and motion entertainment environments to execute with new, leading-edge connections to solve tomorrow's challenges, today.
As the trusted subsea connection specialist, our experience combined with the depth and breadth of our portfolio of technologies allows us to engineer solutions for the most complex subsea challenges. From routine to extreme, our integrated products, services, and innovative solutions safely de-risk operational systems, increase reliability, and enable a lower total cost of ownership.
We are connecting what's needed with what's next as the world's largest ROV operator and the leading ROV provider to the oil and gas industry with over 300 systems operating worldwide. With our safety-focused and innovative approach, we responsively and decisively react to subsea challenges while providing solutions swiftly and efficiently.