FTS International
Fort Worth, Texas, United States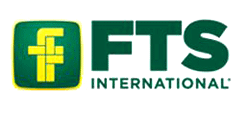 ---
Position Summary: Responsible for planning, organizing and evaluating activities relating to the fiscal strength and operations of the company. Develop processes to automate repetitive tasks and improve data collection from the field.
Essential Duties and Responsibilities:
Assist in the development, implementation, analysis and monitoring operations, as well as special projects
Complete operational strategy analysis
Identify performance trends
Gather data from the field on maintenance and equipment movement to analyze areas of improvement
Analyze fluid end hour tracking and develop an automated system
Communicate service suggestions for the most beneficial services and provide insight as to business/ industry trends that may be applicable
Work in a proactive manner to provide the district with strategic guidance, leadership, and determining the best solutions
Identify additional products and services, as well as quality improvements
Complete operations related administrative tasks
Coordinate internal resources to meet operational efficiencies
Track district operational consumables and historical record keeping
Perform other related duties as required.
Educational and Other Requirements:
University Degree (BA or BS) preferred
5+ years of Operations experience in management, logistics, personnel, equipment, domestic and international, remote and arduous environments preferred
Strong computer skills and experience in Microsoft Office and Microsoft Excel
Ability to effectively plan and organize using efficient time-management skills to enhance ability to meet business objectives
Excellent interpersonal and communication skills-verbal and written
Ability to travel
Sensitive to confidential information
Must work independently and as a member of team