Cammach Bryant

Featured Employer
Aberdeen, Scotland, United Kingdom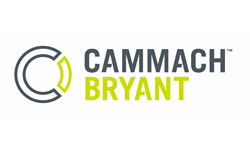 Company: Cammach Bryant
Skills: Pipeline Engineering, Pipeline Services
Education: High School/Secondary
Employment Type: Full Time Contractor
Location: Aberdeen, Scotland, United Kingdom
---
Our client is looking for an Technical Assistant - Pipeline for 12 Month contract position, located in Aberdeen.
ROLE
The company operates circa 145 subsea pipelines and umbilical's within the UK Continental shelf. Every change to any pipeline (or umbilical) must be pre-approved by the secretary of state. This includes (but is not limited to) Changes to the pipeline route, changes to the operating conditions (fluids, pressures etc.) physical changes to the pipeline infrastructure. In order to manage the PWA applications in a timely manner, the company has identified the need for additional resource to work within the pipelines team to support the PWA applications on a contract basis.
All new pipeline works authorisation applications submitted to the OGA for consideration will be submitted via the Portal system
RESPONSIBILITIES
Prepare and maintain a schedule of PWA applications; (upcoming, in draft, submitted and approved)
Prepare and submit PWA application as per OGA requirements - PWA Applications require;
Preparation of a narrative explaining what is to be performed, when and why,
Preparation of drawings in a format acceptable to the OGA this could be CAD or MS-Power point line drawings as per example on Next slide
GPS co-ordinate systems to define pipeline beginning, mid and end points.
Liaise with the company's environmental team and prepare deposit consents, where needed.
Liaise and work with the company's commercial team to ensure all partner approvals (required to support Pipeline changes) are in place as required.
REQUIREMENTS
Computer literate - must have experience in Word processing, Excel and Drawing / CAD Skills required to produce completed PWA applications.
Candidates must have excellent attention to detail.
Candidates need good time management (based on time line of activity which can take circa 6 months from receipt to satisfactory application to issue the authorisation for a full Pipeline Works Authorisation) and applications must be submitted in time to ensure PWA approvals are received before the work is scheduled to start.
Candidates should be familiar with the 7 off PWA application formats and the process from application to approval
Candidates must have the ability to understand data and extract key information from a range of sources and ability to describe changes using engineering parlance
Candidates need to understand pipeline systems to enable accurate representation of pipeline systems from drawings and charts into PWA formats.