Petroplan

Featured Employer
Toronto, Ontario, Canada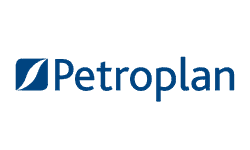 ---
Engineering Analyst II

The company is further developing an Industry-leading Integrity Management Program which ensures our natural gas system assets are safe and reliable. The Integrity department is accountable for understanding the condition of our assets, confirming they are fit for continued use, or justifying replacement projects if they are nearing end of life.
This role resides in the Facilities Integrity Management Program (FIMP) team. Facilities Integrity focuses on sites that connect multiple pipelines or supply gas to customers and perform functions such as increasing or decreasing pressure, as well as measuring and conditioning natural gas. This team develops inspection plans for these sites then assesses the results of the inspections. Each of the unique assets in these sites must be assessed to confirm they are safe for continued service.
The specific role will have a focus on the creation of Integrity Plans for many critical facilities at our company. The creation of these Integrity Plans requires the collection and review of relevant records including design drawings and past condition monitoring activities, identification of integrity threats applicable to the site, and fitness for service assessments.
Previous experience in station design or station integrity within the oil and gas industry would be beneficial.

Requirements: minimum of 2 years work experience.
Education: the candidates would be required to have at minimum an Engineering degree
Technical skills: Experience with MS Office software, Adobe Reader, MS Teams necessary
Helpful but not necessary:
Experience with ProjectWise or similar records management system
Experience with Bentley Navigator or View
Experience with modelling/coding in SPSS software or similar

About Petroplan

Petroplan is the trusted, specialist global Talent Solutions partner of choice for employers and professionals in the Energy sector. Since 1976, Petroplan has been here to help people like you make the most of the opportunities available and find the best fit for you as an individual.

Over 10,000 placements in more than 55 countries for over 550 clients across 65 disciplines.

In an industry where skilled and experienced professionals are increasingly sought after resource, we appreciate the true value of what you have to offer. What's more, we understand that different things are important to different people in today's world of work - it's about making exactly the right connections for you as an individual.

Our reputation for contractor and candidate care, understanding what makes you tick, and finding you the best match is second-to-none. We understand the industry inside-out and seek to understand YOU and your motivations in the same way. We take the time to evaluate your individual strengths, understand the most important things to you, and establish exactly what you're looking for from your next role.