NES Fircroft

Featured Employer
Southend-on-Sea, England, United Kingdom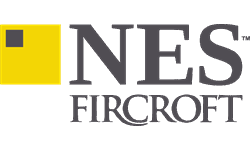 Company: NES Fircroft
Skills: Commercial Management, Contracts Administration
Experience: 7 + Years
Education: Bachelors/3-5 yr Degree
Employment Type: Full Time Salaried Employee
Salary: N/A
Location: Southend-on-Sea, England, United Kingdom
---
JOB PURPOSE
The role of the contract manager is to contractually protect interests of the company, and specifically profitability of projects , through leading holistic preparation and negotiation of commercial contracts and contractually overseeing their ensuing execution. They are overseeing contractually projects from pre-start to close out as necessary.  
By "contract" is meant entirety of contractual document for the execution of a project, with clients and/or subcontractors of any tier, with a reinforced focus over any sections affecting the scope of work, compensation and scheduling. Preserving receivables (in amount and timing) through proper contract management is an essential component of the purpose.  
Contracts Managers are in charge of controlling that aforesaid contract are made in compliance with company policy and, while collaborating as adequate and closely with other functions such as Legal (having primary responsibility over terms and conditions and compliance or export control issues), business development (having primary responsibility over the offerings) and project management (having primary responsibility over execution of projects), to ensure final document is crafted as a fair representation of the undertakings granted by company and of consideration exchanged.  
They then ensure during project execution compliance with terms of the contract, they document adequately and agree on any changes or amendments that may arise and provide any contractual guidance and support necessary in relation to management of claims or litigations.  
They serve as primary point of contact within the organization for matters concerning contracts associated to execution of core business projects.  
ORGANIZATIONAL CONTEXT
Reporting to Operations / Project Manager  
Functionally to legal manager.    
SUPERVISED RESOURCES
(Sales, budget, headcount…)  
Operating Budget:   NA
Headcount:               NA
KEY ACCOUNTABILITIES
Contract Managers must be shrewd and knowledgeable about details and potential benefits of commercial contracts and must fulfill following duties and responsibilities.  
Under supervision of Business Development manager or Project Manager as applicable. Contract Manager must lead  evaluation, crafting, negotiation satisfactory to all parties, and execution of contractual documentation. He is responsible to ensure overall coherency of agreement, its adequation with relevant offering of company in term of scope of work and general undertakings and proper coverage of consideration to be received therefrom with a very strong emphasis over receivables management.
Doing so, Contract Manager is directly in charge of preparation of relevant exhibits to the contractual instrument. Also under its leading role in the preparation of final contractual document, he ensures the timely collaboration from peer functions having specific competency over part thereof such as Legal & Insurance in relation to the terms and conditions or finance in relation to specific financial instruments that might be required.  
The Contract Manager acts as main facilitator for negotiation of contractual instrument.  
Once contract is established the Contract Manager shall outline specific risks derived from the "as signed" contract to the Project team so that proper strategy to prevent risks from occurring, or mitigate the consequences associated with the risk occurrence, be defined and monitored throughout and from start of execution of the project.    
During project execution, under Project Manager's supervision, he serves as singular point of contact for matters concerning contractual management providing relevant guidance, expertise and recommendation and ensure  compliance with terms of the contract. He warrants proper contract management practices with a strong focus over approval cycles, time bars and generally administration requirements.
While acquainted with project execution he actively screens and proposes contractual strategy to minimize exposure to liabilities and backcharges, to maximize generation of proceeds out of execution of contract and improve resulting project P&L.  
He engineers changes/variations order as necessary, associated communications through any means, develop arguments and associated information for decision takers and manage negotiation thereof with other parties to the contract under project manager leadership. He solves any contract-related problems that may arise with other parties and internally while liaising adequately with Legal Department on any amendment, variation, claim, and/or breach situations requiring specific legal analysis and reviews. Doing so, he maintains records of information, documentation and correspondences.  
In case of litigation, he oversees reporting and requirements in relation to claim and litigation management in close collaboration with the legal department.  
On completion of a project, he draws up lessons learnt as necessary and advise in a communicable way any contractual course of action required to further continually improve optimising the risk exposure of the company.      
The Contract Manager also acts as a key contributor in relation to any matters surrounding implementation and execution of contract such as these relating to compliance/export control, taxation, or contractual architecture to meet specific local legal requirement.
The Contract Manager participate under Corporate leadership in deploying proper contract management principles and practices throughout organization such as by participating in delivering training, drafting standard documentation (clauses of scope of work, compensation etc) and ensuring enlightened decision taking in relation to contractual matters.
JOB-HOLDER REQUIREMENTS
Education:
Business management or engineering degree, with training and/or certification in law and contract management.    
Experience & knowledge:
7-10 years of relevant experience as Contract Manager with direct contract review, management and negotiation experience in Oil and Gas or similar industry preferred; a work experience in law, risk management, quantity surveying, procurement, sales, business administration, finance or controlling will be considered.
strong track record in international contract negotiation and drafting required;
Experience in evolving with project management team
Core competencies & skills :
Critical competencies
The position requires attention to detail and ability to create and draft contractual documents in line with company policy, analyze unique contractual situations, and provide contractual strategies to achieve business goals while minimizing risks.  
The position requires to excel when it comes to negotiation, communication and documentation:  
Ability to communicate ideas effectively to company, to other parties involved in the contract and to stakeholders to keep everyone appraised of contract-related matters;
Strong negotiation skills to get the most benefit to the company possible out of any contract considered;
A strong attitude to successfully negotiate and execute contracts, as well as an understanding of when to walk away and when to stand one's ground;
Necessary financial skills and acumen to determine exactly how best the company can benefit.
The following skills are required:
Solid understanding of contracts law, contracts governance, English and US contractual language, the contract lifecycle, ethical and compliant business practices management and dispute resolution mechanism (e.g. adjudication, arbitration, or litigation) and superior reading, writing, and language skills in English; (NB voir pour le russe egalement)
Knowledge of estimating and costing
Sound experience in engineering and/or drafting contract amendments, change requests, claims or commercial correspondence;
positive influencing skills at all levels of the organization;
Critical thinking skills (with sound assessment of internal and external environmental factors) and the ability to research and understand legal and financial implications associated to proper business judgement in order to propose the development of realistic and attractive strategies and plans and support the appropriate decision making by taking adequately into account the business vision and risk management for the company;[IA1]
Team working skills at all levels of organisation including co-ordination with world-wide staff, liaison in between Corporate and Regional Management;
Multicultural awareness with strong international flavour to adapt our answers to customers base culture;
Excellent ability for understanding business or industry, provided services by company and customer and others actors of the environment;
Advanced in Microsoft suite (Excel, Word etc..)
Proven ability to handle multiple tasks in a fast-paced, deadline oriented environment and high level of concentration, creativity, and leadership, allied to rooted problem-solving skills;
high degree of integrity, precision, rigor and accuracy
[IA1]Que le contract manager soit force de proposition oui bien sur, mais est ce que ceci n'est pas un peu au dessus du pay grade du contract manager? Ca implique une hauteur de vue et une mission de conseil qui est plus du niveau du chef de projet/ responsable juridique.
With over 90 years' combined experience, NES Fircroft (NES) is proud to be the world's leading engineering staffing provider spanning the Oil & Gas, Power & Renewables, Infrastructure, Life Sciences, Mining, Automotive and Chemicals sectors worldwide.With more than 100 offices in 45 countries, we are able to provide our clients with the engineering and technical expertise they need, wherever and whenever it is needed. We offer contractors far more than a traditional recruitment service, supporting with everything from securing visas and work permits, to providing market-leading benefits packages and accommodation, ensuring they are safely and compliantly able to support our clients.