EarthStream Global

Featured Employer
Boston, Massachusetts, United States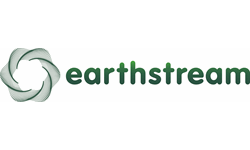 Company: EarthStream Global
Skills: Structural Engineering, Planner / Scheduler, Workshop
Other Skills: Renewable, Oil and Gas, Project Management, Construction Management
Experience: 5 + Years
Education: Bachelors/3-5 yr Degree
Employment Type: Full Time Salaried Employee
Salary: Negociable
Location: Boston, Massachusetts, United States
---
SENIOR CLAIM MANAGER - MA
The Company: Offers a challenging and exciting work environment and is revolutionizing the renewable energy industry in the United States. Join the team permitting, designing, and constructing the first large-scale offshore wind project in the US, and one of the largest in the world. At 800MW, this project will power over 400,000 homes in Massachusetts. Committed to protecting marine life, working alongside the thriving New England fishing industry, and being responsible partners in the community. We are building a new industry for the East Coast, and providing clean and affordable energy that is sustainable for years to come. With strong and experienced investors backing the company, and a large leasehold for more projects, An ideal company with which to launch a career in offshore wind.
The Position:
Scope of Work - Main duties, settings, geography, reporting relationships, other relationships:
The Senior Claim Manager is a critical role within the Offshore Business focusing on the delivery of large-scale offshore wind projects in the United States, working with Multinational Joint Venture Partner(s) and Contractors ensuring that Avangrid Renewables's and Copenhagen Infrastructure Partners's position is suitably protected in any agreements. The Senior Claim Manager belongs to the Procurement and Contract Department and reports to the Contract Director. They are responsible for defining contracting strategies and plans and tendering, negotiating, and managing multi-million dollar offshore delivery contracts.
The Senior Claim Manager would work closely with the supply chain and maintain high-level relationships with the major suppliers and contractors; the purpose is to ensure that they maintains very effective and value-adding relationships with the suppliers to enhance our ability to deliver against our business strategy.
The individual will be working as part of a global business with activities in the US and the rest of the world. The position may require frequent travel to various locations in the US and overseas. During development, contracting, and delivery of projects (large packages) the individual should be prepared to manage teams working at different project locations.
MAJOR ROLES AND RESPONSIBILITIES (Scope of work - range of responsibilities):
Developing, implementing, and regularly reviewing a claim strategy with regard to contractors.
Providing commercial, contractual, and claims guidance to Lead Contract Managers and project teams.
Anticipate contractual and commercial risks, opportunities, and threats to the project and implement control measures or actions.
Identifying, evaluating, and following up on all events relevant for incoming and outgoing claims.
Responsibility for commercial and claim reporting and claim preparation.
Provide early high-level independent reviews of changes and/or claims to enable early mitigations and provide an understanding of commercial options.
Specialist assessment and evaluation of claims to decide upon an equitable, on-project resolution in a cost-effective way, including forensic deep dives in specific problem areas as appropriate.
Claim reporting and claim preparation support.
Provide advice and support to achieve resolution of any disputes, including advice around project recovery, if required.
Management of Supply Chain strategy for the project:
Securing sufficient manufacturing capacity in accordance with programs and budgets;
Devising the most economically advantageous multi-contract solutions;
Ensuring procurement best practices and sound risk allocation principles are maintained;
Provision for management of interfaces across several concurrent supply chain contracts in a highly risky marine environment;
Taking account of changes in technology or industry practices (such as installation techniques);
Encouraging supply chain growth, where required in appropriate geographical areas. This will include working with senior executives in supply chain companies, senior government officials, regional development agencies, local authorities, key competitors, and other stakeholders.
Project insurance management:
Responsible for developing and coordinating project insurance strategy.
Ensuring that the strategy takes account of best industry practices for insurance and risk management in the offshore wind sector and is properly coordinated across the project supply chain and contracting arrangements.
Put in place systems so that all activities within the project are undertaken in compliance with Vineyard Wind's risk and governance policies.
Establish the necessary committees on a per-project basis to influence the direction and ensure knowledge transfer.
Drive continuous improvement in contractual strategies, commercial parameters, and contractual terms and conditions.
Dimensions
Multi-billion dollar projects and multi-million dollar contracts within the Global Offshore Wind Business 6000MW investment plan.
Currently, there are 2 projects in different stages of their lifecycle which require commercial and contractual leadership and coordination.
The offshore industry is still relatively immature, and a key focus is on driving down costs. This role will play a large part in developing initiatives to reduce the cost of engineering, delivery, and contracting.
Different languages and cultures to be managed in the projects (large packages).
The organizational complexity of the projects is a challenge.
Planning & Organizing
A 5-year planning horizon for all contracting activities relating to the delivery of the offshore business plan.
Formulating and gaining approvals for project investment cases and annual budgets and then controlling and forecasting.
Specifying and procuring multi-million dollar project contracts.
Internal and External Relationships
Internal:
Coordinate support and coordinate key expertise from within the offshore business.
Collaborate with all departments to ensure necessary input to contracts.
Collaborate with O&M to ensure requirements are specified and delivered and assets are effectively transferred into operation to deliver business returns.
Collaborate with Technical Services for effective and efficient deployment of resources and knowledge development and retention.
Collaborate with Project Support for effective and efficient deployment of resources and knowledge development and retention.
Collaborate and coordinate with all corporate functions to ensure alignment and delivery of contract strategies.
External:
Maintain key relationships with contractors and suppliers.
Represent offshore business within the industry, with government officials and regulators, if requested.
Collaboration with Partners' aligning investment plans, sharing knowledge and best practices, and delivering joint venture projects and assets.
JOB REQUIREMENTS:
Education & Experience Required:
Degree and professional qualification in relevant discipline - Mechanical/Electrical/Marine Engineering/Naval Architectural, Contract Management, Legal background, Project Management, Construction Management or commercially orientated qualification.
Substantial postgraduate experience in the industry with significant experience in the energy sector.
IT literate with the ability to operate MS Office systems and other IT-based project management software.
Flexible to travel.
Proven track record delivering complex multi-discipline projects.
Special Requirements (not mandatory)
Experience in the offshore sector
Skills/Abilities:
Extensive commercial, contractual, technical, and practical knowledge of renewable energy technology and/or oil-gas.
Experience in the management of large multidisciplinary teams.
Extensive experience in the management of large multidisciplinary contracting strategies.
Proven track record delivering large, complex, multidisciplinary designs and execution of works in a renewable energy environment.
Strong knowledge of industry standards and offshore regulations.
Knowledge of health and safety and environmental legislation associated with construction projects.
Proven capability of delivering against multiple targets.
Proactive and diligent approach.
Excellent interpersonal skills.
Excellent report writing and presentation skills.
Ability to work under pressure and tight deadlines.
Good organizational and operational skills with the ability to link this awareness to contractual judgment and decision making.
Ability to adapt quickly to a rapidly changing working environment and demonstrate a positive approach to change.
A high degree of self-motivation with a flexible approach to work.
Team player approach with strong leadership capabilities.
Computer literate with a good working knowledge of Microsoft Office applications as well as an ability to deal with new software.
The Location: This position is based in Boston, MA.
Why Should You Apply? This is an outstanding opportunity for the right candidate to make a major impact on the success of our company. Additionally, we offer generous benefits, and the opportunity to become part of a growing industry in the United States.