QatarEnergy

Featured Employer
Qatar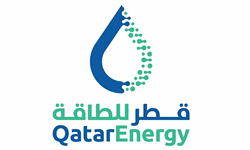 ---
Department
INFORMATION & COMMUNICATION TECHNOLOGY

Title
SR. ENTERPRISE SECURITY ARCHITECT

Primary Purpose of Job
Define and develop information security architecture, solutions blueprint and practices to effectively translate business objectives and risk management strategies into specific information security solutions and processes enabled by security technologies and services.

Education
• Bachelor's degree in information security, Computer Science, or Engineering.
• Professional certifications related to Information security and Enterprise Security Architecture such as SABSA, CISSP-ISAAP or others.
• 1O+ years in the domains of cyber security. At-least 5 years in design of ICT security solutions for large enterprise IT environments.
• Experience with large ICS & ICT environments in the Energy sector, preferably in Oil & Gas.
• Experience of Cybersecurity Project Management.
• Excellent written and verbal business communication skills.

Experience & Skills
• Design and develop the Enterprise Security Architecture (ESA) framework and models aligned with corporate strategy in large organization, considering information security, technology, solution and change requirements.
• Develop ESA blueprints.
• Assess the adaptability, consistency, and effectiveness of information security solutions.
• Develop and design the migration plan for a phased implementation of the enterprise security architecture.
• Develop and design the integration and alignment process between the ESA and the Enterprise Architecture.
• Assess and recommend security technologies, tools and services to the cyber security team for their use based on information security, financial and operational metrics.
• Technical evaluation and acceptance of new security solutions.
• Assess cost benefit analysis for new solution implementations.
• Subject matter expertise for new/emerging technologies such as Cloud, IOT, Next-Gen Networks, etc