Baker Hughes

Featured Employer
Neuquen, Argentina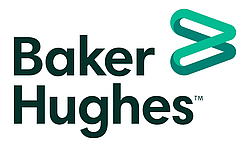 Company: Baker Hughes
Skills: Sales
Experience: 3 + Years
Education: Bachelors/3-5 yr Degree
Location: Neuquen, Argentina
---
Lead Sales Specialist O&IC Do you enjoy being part of a team that provides high-quality chemical services for our customers?
Would you like to take ownership of our customers needs to help them operate safely and efficiently?
Join our Oilfield & Industrial Chemicals Team
Our OIC Team uses technology consisting of chemistry, knowledge expertise, Intellectual Property, correct application methods and monitoring to improve the water and process treatment applications at field, refinery and industrial plants while providing value to our clients.
Partner with the best
As a Lead Sales specialist, you will generate business opportunities, consult with customers, and collaborate with internal teams, with the purpose of generating business opportunities. You will observe and interpret trends from sales and market intelligence to develop a strategy for new business and expand existing business within the actual market.
As a Lead Sales Specialist, you will be responsible for:
Selling products, services, parts, solutions, or projects within the local area.

Contributing to prices and conditions to have a certain degree of granularity. Working on the basis of predefined contracts price frameworks.

Handling diverse clients in the area.

Cooperating with technical sales support to realize sales.

Leading a department with medium-sized estimated orders. Handling local focus on Small-Medium size territory.


Fuel your passion
To be successful in this role you will:
Have a Bachelor's degree in Petroleum Engineering or Industrial/Chemical Engineering (preferred).

Have minimum of 3 additional years of experience in Sales Operations.

Have excellent oral and written communication skills in Spanish and English (preferred), interpersonal and leadership skills.

Display ability to influence others and lead small teams. Lead initiatives of moderate scope and impact.

Show ability to coordinate several projects simultaneously. Effective problem identification and solution skills.

Demonstrate analytical and organizational ability.


Work in a way that works for you
We recognize that everyone is different and that the way in which people want to work and deliver at their best is different for everyone too. In this role, we can offer the following flexible working patterns:
For us flexibility works both ways, we work with global customers and have annual targets, so as long as we can respond and deliver to these we can offer a lot of flexibility in this role. Talk to us about your desired flexible working options when you apply.


Working with us
Our people are at the heart of what we do at Baker Hughes. We know we are better when all of our people are developed, engaged and able to bring their whole authentic selves to work. We invest in the health and well-being of our workforce, train and reward talent and develop leaders at all levels to bring out the best in each other.
Working for you
Our inventions have revolutionized energy for over a century. But to keep going forward tomorrow, we know we have to push the boundaries today. We prioritize rewarding those who embrace change with a package that reflects how much we value their input. Join us, and you can expect:
Contemporary work-life balance policies and wellbeing activities.

Comprehensive private medical care options.

Safety net of life insurance and disability programs.

Tailored financial programs.

Additional elected or voluntary benefits.


About Us
With operations in over 120 countries, we provide better solutions for our customers and richer opportunities for our people. As a leading partner to the energy industry, we're committed to achieving net-zero carbon emissions by 2050 and we're always looking for the right people to help us get there. People who are as passionate as we are about making energy safer, cleaner and more efficient.
Join Us
Are you seeking an opportunity to make a real difference in a company with a global reach and exciting services and clients? Come join us and grow with a team of people who will energize and inspire you!.
Especialista líder en ventas de O&IC¿Disfrutaría formar parte de un equipo que brinda servicios químicos de alta calidad a nuestros clientes?¿Le gustaría hacerse cargo de las necesidades de nuestros clientes para ayudarlos a operar de manera segura y eficiente?Únete a nuestro equipo de Productos Químicos Industriales y Petrolíferos
Nuestro equipo de OIC utiliza tecnología que consiste en química, conocimiento, experiencia, propiedad intelectual, métodos de aplicación correctos y monitoreo para mejorar las aplicaciones de tratamiento de agua y procesos en el campo, refinería y plantas industriales al mismo tiempo que brinda valor a nuestros clientes.
Haga equipo con los mejores
Como Especialista Líder en Ventas generarás oportunidades de negocio, asesorarás a los clientes y colaborarás con equipos internos, con el fin de generar oportunidades de negocio. Observarás e interpretarás las tendencias de las ventas y la inteligencia de mercado para desarrollar estrategias para nuevos negocios y expandir los existentes dentro del mercado actual.
Como Especialista Líder en Ventas, será responsable de:
Vender productos, servicios, repuestos, soluciones o proyectos dentro del área local.

Contribuir a que los precios y las condiciones tengan un cierto grado de granularidad. Trabajar sobre la base de marcos de precios de contratos predefinidos.

Manejar diversos clientes en el área.

Cooperar con el soporte técnico de ventas para realizar ventas.

Liderar un departamento con pedidos estimados de tamaño medio. Manejar el enfoque local en un territorio pequeño-mediano.


Alimenta tu pasión
Para tener éxito en este puesto, deberá:
Tener una carrera de grado en Ingeniería de Petróleo o Ingeniería Industrial / Química (preferentemente).

Tener 3 años de experiencia en operaciones de ventas.

Tener excelentes habilidades de comunicación oral y escrita en Español e Inglés (deseable), habilidades interpersonales y de liderazgo.

Demostrar capacidad para influir en otros y liderar equipos pequeños. Liderar iniciativas de alcance e impacto moderados.

Demostrar capacidad para coordinar varios proyectos simultáneamente. Habilidades efectivas de identificación y solución de problemas.

Demostrar capacidad analítica y organizativa.


Trabaja de una manera que funcione para ti
Reconocemos que todos somos diferentes y que la forma en que las personas quieren trabajar y entregar lo mejor de sí mismos también es diferente para todos. En este rol, podemos ofrecer los siguientes patrones de trabajo flexibles:
Para nosotros, la flexibilidad funciona en ambos sentidos, trabajamos con clientes globales y tenemos objetivos anuales, por lo que siempre que podamos responder y cumplir con estos objetivos, podemos ofrecer flexibilidad en este rol. Hable con nosotros sobre las opciones de trabajo flexible que desea cuando presente su solicitud.


Trabajando con nosotros
Nuestra gente está en el corazón de lo que hacemos en Baker Hughes. Sabemos que somos mejores cuando toda nuestra gente está desarrollada, comprometida y capaz de poner en funcionamiento todo su ser auténtico. Invertimos en la salud y el bienestar de nuestra fuerza laboral, capacitamos y recompensamos el talento y desarrollamos líderes en todos los niveles para sacar lo mejor de cada uno.
Trabajando para ti
Nuestros inventos han revolucionado la energía durante más de un siglo. Pero para seguir adelante mañana, sabemos que tenemos que traspasar los límites hoy. Priorizamos recompensar a quienes adoptan el cambio con un paquete que refleje cuánto valoramos sus aportes. Únase a nosotros y podrá esperar:
Políticas contemporáneas de conciliación y actividades de bienestar

Opciones integrales de atención médica privada

Red de seguridad de programas de seguro de vida y discapacidad

Programas financieros personalizados

Beneficios adicionales elegidos o voluntarios

Acerca de nosotros
Con operaciones en más de 120 países, brindamos las mejores soluciones para nuestros clientes y las mejores oportunidades para nuestra gente. Como socio líder de la industria de la energía, estamos comprometidos a lograr emisiones netas de carbono cero para 2050 y siempre estamos buscando a las personas adecuadas para ayudarnos a lograrlo. Personas tan apasionadas como nosotros para hacer que la energía sea más segura, más limpia y más eficiente.
Únete a nosotros
¿Está buscando una oportunidad para marcar una diferencia real en una empresa con un alcance global y servicios y clientes interesantes? ¡Únase a nosotros y crezca con un equipo de personas que lo desafiarán e inspirarán!
About Us:
With operations in over 120 countries, we provide better solutions for our customers and richer opportunities for our people. As a leading partner to the energy industry, we're committed to achieving net-zero carbon emissions by 2050 and we're always looking for the right people to help us get there. People who are as passionate as we are about making energy safer, cleaner and more efficient.
Join Us:
Are you seeking an opportunity to make a real difference in a company that values innovation and progress? Join us and become part of a team of people who will challenge and inspire you! Let's come together and take energy forward.
Baker Hughes Company is an Equal Opportunity Employer. Employment decisions are made without regard to race, color, religion, national or ethnic origin, sex, sexual orientation, gender identity or expression, age, disability, protected veteran status or other characteristics protected by law.