Eni

Featured Employer
Angola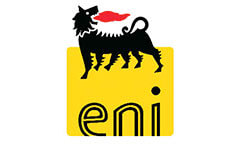 ---
OFFSHORE MAINTENANCE FIELD ADVISOR - IRC217739

At Eni, we are looking for an Offshore Maintenance Field Advisor within Eni Angola in Offshore, Angola. You will be responsible for developing and implementing comprehensive Reliability programs, including, Risk Based Inspection (RBI), Mechanical integrity programs, Inspection program development and facility or equipment condition assessment.

About Eni Angola

Eni has been operating in Angola since 1980, with development projects amounting to nearly 150,000 barrels of oil equivalent (boe) per day. Since 2006, Eni has operated Block 15/06, which lies some 350 kilometres to the north-west of Luanda and 130km west of Soyo. Wells are fitted with the most advanced environmental sustainability and safety systems, including systems designed to eliminate gas flaring and water discharge. They are also concentrated in two areas, the West Hub and the East Hub, where we have achieved a number of major successes. In four years we have started work on eight fields.

With other recent exploration successes in Angola, now is a great time to join us and strengthen your expertise with a company that applies deep knowledge, expertise and technological innovation to everything we do.

As a member of the Manitenace Advisor Team at Eni Angola will be responsible for:
Administering topside and subsea inspection activities including repair jobs, ensure the integrity of the repair work, review the final inspection reports, and finalize a rigorous and proactive strategy to avoid such event in future.
Providing recommendations on the scoping of temporary and permanent repairs to meet requirements of applicable codes and standards regarding to material requirements and equipment improvements in accordance with Design Codes and ENI standards.
Providing guidance on the development and implementation of critical equipment inspection plans using recognized techniques like Reliability Cantered Maintenance (RCM), Risk Based Inspections (RBI), or Inspection Codes. Defining the time between inspections (frequency), and computerized techniques.
Following up the process safety performance monitoring KPIs for the Alarm flooding management, Trips, Shutdown, PTWS audit performance, isolation audit performance, safety overrides management, P1 Maintenance Backlog, Safety critical element backlog, management of change process, temporarily repair to ensure maximum FPSO availability.
Ensuring that all the safety devices (such as SDVs, BDVs, PSVs, rupture disks, F&G detectors, Firefighting system, are being tested as per plan and schedules. deficiencies rectified and records kept reducing loss of containment failures as well as environmental impact.
Following up Management of Change implementation; (e.g., Modifications to operating set points/Plant facilities and equipment; Modifications to Unit/Plant facilities for material change and new chemicals usage; Risk Assessment in case of loss of containment, loss of functionality etc.;
Providing support to apply engineering theory, practices, and principles to perform physical failure analysis, determine root cause of equipment failures and conduct equipment performance evaluations (Fitness for Service);
Providing guide and/or support for analysis and interpretation of 3rd party inspections reports, and define effective corrective actions to optimize the total equipment life cycle costs;
Providing guidance to Maintenance and Operations and Technology Guardians to determine how process variation and equipment operation and aging can impact equipment integrity.
Participating in Asset Optimization studies using primary data sources such as Process Flow Diagrams (PFDs), heat and material balance, P&IDs, and isometrics provided by the client for fixed equipment and piping systems.
Monitoring the indicators of Operating Integrity; (subsea network Pressure vessel, pipelines, cargo tanks, engine room etc.)
Participating or request Risk Assessment when necessary.
Participating into the Safety Drills

This is the opportunity for you if you have these skills and requirements :
Degree/ Masters in a relevant area
Extensive experience in a similar role
Extensive experience working in the oil and gas industry

Location:

Angola, Offshore

Contract type:

Fixed term contract, Rotational 28/28

At Eni, people are the key to our success, which is why our values are focused on diversity, and lifelong learning.

Eni evaluates applications regardless of candidates' personal and cultural characteristics or orientations. If your application is among those most in line with the required profile, you will be contacted to continue the selection process .

Together we have greater energy.

#LI-EIRL

#LI-EIRL
Eni S.p.A.
Welcome to Eni – and your future with a dynamic global business that operates across the entire energy supply chain. Eni's 30,000 employees can be found on virtually every continent. Throughout the 67 countries we operate in, we work on some of the most significant energy projects in the world.
Our activities span oil and natural gas exploration, field development and production, as well as the supply, trading and shipping of natural gas, LNG, electricity, fuels and chemical products.
We've grown dramatically since our beginnings in 1953, but we've stayed true to our roots in many ways. Today we may be one of the largest companies in Italy and among the world's most successful oil and gas companies in exploration, but our culture remains genuinely people-focused. Our values of respect, integrity and sustainability guide every aspect of our operations.
As for the future, we're adapting to rapidly shifting market conditions as we complete our transformation into a fully integrated oil and gas company. Through our strong commitment to digitalisation and decarbonisation, Eni will continue to create sustainable value within this changing energy landscape.
We're not only one of the world's most successful energy companies — we pride ourselves on being a dynamic and exciting place to work as well. If you join us, you'll play a key role in shaping the energies of the future.
At Eni you'll enjoy a progressive, inclusive and forward-thinking environment, and a wide range of benefits and rewards. We care about our people's growth, which is why we invest in talent and offer development pathways to give everyone the same opportunity to flourish with us.
Reasons to join us
Take on exciting challenges: Eni's focus is on big and ambitious projects. You'll take on challenging but rewarding work to help us extract energy at depths never reached before.
A multicultural working environment: You'll join a dynamic setting with cutting-edge facilities, the latest technology, and a rich and interesting mix of people from all backgrounds and specialisms.
Make a difference in the world: Our purpose extends further than supplying energy to power the world. Sustainable development and respect for the environment is at the heart of everything that we do.
Training and career growth: We provide training opportunities at the highest standard and encourage self-development, both in a personal capacity and a professional one.
Compensation and incentive programmes: We reward you for your commitment and success through our competitive compensation policy, which is bespoke to each location's local regulations.
Pension programmes: Depending on your location, you could enrol in one of our contributory pension programmes.
ENI ranked in the Global Top 20 in the 2019 Rigzone Ideal Employer Rankings - find out more here.