Petroplan

Featured Employer
Cairo, Egypt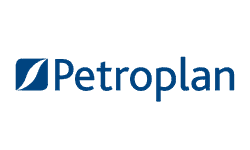 Company: Petroplan
Skills: HSE Manager / Advisor
Experience: 15 + Years
Education: Bachelors/3-5 yr Degree
Salary: Negotiable
Location: Cairo, Egypt
---
HSE Manager

Egypt

Residential

Purpose

To provide effective HSSEQ services to the refinery and areas and to oversee the development of the refinery HSSEQ programs.

Qualifications Required
Minimum qualification is a bachelor's degree in engineering or equivalent.
15 years in a similar role.
Experience in Oil and Gas Industry (recent refinery experience is essential)
Certification in NEBOSH, IOSH or equivalent.

Responsibilities

Oversee the implementation of the refinery health, safety, security, environment,and quality management system
Ensure relevant legislation and regulations are identified and in effect.
Ensure relevant legislation and regulations are identified and taken into account.
Ensure the Safety Management System Manual is maintained and regularly reviewed.
Ensure that refinery (process) hazard analysis (PHA/Hazop) is updated at appropriate intervals.
Ensure work procedures and work instructions are prepared as per applicable management system.
Ensure HSE training requirements are identified for all parts of organization.

Promote a positive health, safety and quality culture
Ensure accidents and incidents are correctly reported and investigations are unbiased
Enlist senior management support for HSEQ initiatives.
Promote HSE awareness during routine inspections and investigations as well as during special campaigns.
Promote HSE awareness during routine inspections and investigations.

Planned HSEQ services
Prepare annual plan for deployment of Health, Safety and Environment resources.
Gain the approval for recruitment (when necessary) and initiate the relevant company procedures.
Initiate the update of HSE procedures as per plan

Cost Control of HSE services
Prepare and gain approval for annual budgets covering operational and capital expenditure for HSE services
Monitor the expenditure on a monthly basis and take corrective action where needed.

Performance monitoring
Review performance of HSEQ services and identify training needs and alternative working practices.
Audit HSE procedures as per plan.
Actively get performance related feedback on HSE teams work.
Formulate plans to correct HSEQ related variances.

Organize the Project Team
Regularly as required, prepare plans for manpower, materials, services and other resources to meet contractual requirements
Prepare, and agree with the client, operational and capital expenditure for all aspects of the Refinery to meet planned requirements during the mobilisation phase.
Initiate the recruitment of personnel for key project positions and approve remit and assignment details
Closely monitor project progress and take timely action to correct deficiencies

Motivate and Develop Competence of Refinery personnel
Oversee the monitoring, by relevant managers, of the competence of all HSE staff positions
Support and encourage HSE personnel to achieve agreed objectives

Maintain liaisons with HSE inspectorate and local Fire, safety and environment services
Identify key individual offices and maintain regular contact
Ensure that applicable legislatives and related documentation is identified and available to to all concerned refinery personnel.

Emergency Response Management
Ensure that assessment of potential emergency situations, accidents and the potential impacts is periodically conducted.
Ensure that emergency response and crisis management plans are in place for each facility, is updated and are understood by those affected.
Ensure that the resources necessary to respond to emergency situations are defined, available, ready to use and periodically tested.
Ensure the relative roles, responsibilities and capabilities of staff, contractors and emergency response agencies are understood and incorporated into emergency response plans

Initiate and control measures to meet HSE and welfare needs of all personnel.
Ensure all personnel under his control are familiar with HSE requirements affecting them.
Audit compliance with HSE regulations periodically and take corrective actions.
Implement company procedures regarding welfare of personnel.

About Petroplan

Petroplan is the trusted, specialist global Talent Solutions partner of choice for employers and professionals in the Energy sector. Since 1976, Petroplan has been here to help people like you make the most of the opportunities available and find the best fit for you as an individual.

Over 10,000 placements in more than 55 countries for over 550 clients across 65 disciplines.

In an industry where skilled and experienced professionals are increasingly sought after resource, we appreciate the true value of what you have to offer. What's more, we understand that different things are important to different people in today's world of work - it's about making exactly the right connections for you as an individual.

Our reputation for contractor and candidate care, understanding what makes you tick, and finding you the best match is second-to-none. We understand the industry inside-out and seek to understand YOU and your motivations in the same way. We take the time to evaluate your individual strengths, understand the most important things to you, and establish exactly what you're looking for from your next role.