Puglisevich

Featured Employer
St. John's, Newfoundland and Labrador, Canada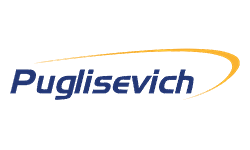 ---
COMPANY/CLIENT: Puglisevich on behalf of Seadrill
BUSINESS ADDRESS: Suite 1100 Cabot Place, 100 New Gower Street, St. John's, NL A1C 6K3
REPORTS TO: Subsea Supervisor
DEPARTMENT: Technical
SUPERVISES: N/A
LOCATION: Offshore Newfoundland, Canada
TYPE OF RIG: DP3 6th Generation Ultra-Deepwater Semi-Submersible, West Hercules
ROTATION: 21/21
TERMS OF EMPLOYMENT: Contract, Full Time
CONTRACT: Short Term Contract ; Estimate 156 Days
NUMBER OF POSITIONS: Two (2)
JOB SUMMARY:
Subsea Technician shall assist Subsea Engineer/Subsea Supervisor in maintenance and operation of subsea and well control equipment.
PRE-REQUISITES/QUALIFICATIONS:
2+ years as a Subsea Technician role with MUX (electrohydraulic subsea systems) experience
5+ years previous experience in a role with 6th Generation Ultra-Deepwater Semi-Submersible
2+ years' experience with AKER and Cameron equipment
Working knowledge of technical calculation required for subsea operation
Read and decipher drawings, electrohydraulic circuit diagrams for competent evaluations of troubleshooting techniques
Able to operate software applications as applicable to positions (i.e., basic desktop applications, project planning software, and computer-based maintenance system)
Safety Training Courses: Basic Survival Training, H2S Alive, Fall Protection, Confined Space Entry, Emergency First Aid, Well Control Level 2, Security Awareness, WHMIS, Regulatory Awareness
Structured and organized mindset
High level of integrity
Good verbal and written communication skills in English
Must pass Physical, Drug Screen and Background/Pre-Employment Screening Checks
Position Requirements
DUTIES AND RESPONSIBLITIES:
Assist in disassembly/assembly/ testing/ deploying/ retrieving/ operating and maintaining well control equipment.
Assist in daily maintenance of tension systems for risers and guidelines.
Assist in daily maintenance and service of the heave compensator.
Assist in maintenance and service of marine riser and associated equipment.
Assist in maintenance of HP manifolds.
Keep the work area, tools and parts clean, organized and in good repair.
Observe to uncover any non-compliance and immediately report these to his superior.
Maintain awareness of planned operations to ensure that all work is done safely and professionally and actively take part in safety meetings and other meetings.
Ensure work is completed in compliance with Seadrill's Permit to Work directive.
Carry out and document daily first line maintenance (FLM) tasks as assigned
Keep track and report levels of consumables stored outside of the warehouse such as fluids or lubricants to supervisor.
Perform other duties as assigned.
The above is intended as a summary of the key requirements for the position and is not intended to be complete list of all duties and responsibilities.
It is the objective Seadrill to ensure employment equity within the workplace. We encourage applications from Indigenous peoples, visible minorities, women, and persons with disabilities having the capability, qualifications, and experience to make application for this position. Qualified residents in Newfoundland and Labrador will be given first consideration in the staffing of these positions.
To apply please send click "apply" button.
Position Seadrill - Subsea Technician Location Puglisevich Crews & Services Limited - NL EOE Statement We are an equal employment opportunity employer. All qualified applicants will receive consideration for employment without regard to race, color, religion, sex, national origin, disability status, protected veteran status or any other characteristic protected by law.
Puglisevich provides qualified personnel to drilling contractors, ensuring continued productivity and efficiency on their offshore rigs. At the same time, we offer candidates the chance to start or continue an exciting career in a dynamic and challenging offshore environment!
We specialize in contract and temporary positions, that could potentially to lead to full time positions. Our main goal is for employees to be successful in obtaining full time employment offshore, in an equal time rotation.
Apply today and let's chat. This is the best opportunity to start your career offshore!
Make sure to follow us on LinkedIn, Facebook, & Twitter for future opportunities:
Puglisevich Canada:
https://www.linkedin.com/company/puglisevich
https://www.facebook.com/PuglisevichCrewsAndServicesLimited