Puglisevich

Featured Employer
St. John's, Newfoundland and Labrador, Canada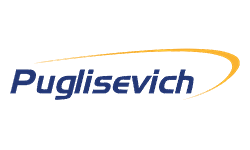 Company: Puglisevich
Skills: Dynamic Positioning
Experience: 4 + Years
Education: High School/Secondary
Location: St. John's, Newfoundland and Labrador, Canada
---
COMPANY/CLIENT: Puglisevich on behalf of Seadrill

BUSINESS ADDRESS: Suite 1100 Cabot Place, 100 New Gower Street, St. John's, NL A1C 6K3

REPORTS TO: Marine Section Leader

DEPARTMENT: Marine

SUPERVISES: N/A

LOCATION: Offshore Newfoundland, Canada

TYPE OF RIG: DP3 6th Generation Ultra-Deepwater Semi-Submersible, West Hercules

ROTATION: 21/21

TERMS OF EMPLOYMENT: Contract, Full Time

CONTRACT: Short Term Contract ; Estimate 156 Days

NUMBER OF POSITIONS: Four (4)

JOB SUMMARY: Responsible for the vessel/installation's positioning and for the continuous on-duty scheme in the control room/bridge. He/she is also the responsible navigator and shall take the necessary navigational and reporting-related precautions as dictated by the rules of the sea.

PRE-REQUISITES/QUALIFICATIONS:
Canadian Watchkeeping Mate (Unlimited) License or STCW Equivalent
Watchkeeping Mate License for the Flag State of the Installation (Panama)
Canadian Ballast Control Operator License or STCW Equivalent
4+ years experience as a Dynamic Positioning Operation on DP3 6th Generation Ultra-Deepwater Semi-Submersible
7+ years previous experience in a role with 6th Generation Ultra-Deepwater Semi-Submersible
4+ years experience from Posmoor ATA operations on Semi-Submersible
Safety Training Courses: Basic Survival Training, H2S Alive, Fall Protection, Confined Space Entry, Emergency First Aid, DP Unlimited, Stability III, GMDSS, Well Control Level 2, Security Awareness, WHMIS, Regulatory Awareness
Structured and organized mindset
High level of integrity
Good verbal and written communication skills in English
Must pass Physical, Drug Screen and Background/Pre-Employment Screening Checks
Position Requirements
DUTIES AND RESPONSIBLITIES:

As the responsible navigating officer, he/she shall carry out duties and responsibilities as required of a navigating officer on independent duty. The DP Operator console in the main control room (bridge) shall be manned by a qualified DP Operator/1. Officer continuously during all DP operations. This means that the DP Operator /1. Officer must not leave the DP-operator console even for shorter periods of time. The DP Operators /1. Officers relieve each other at the DP-operator console about once every hour.

The DP Operator/1. Officer at the DP-operator console has the following responsibilities and duties:
Be well familiar with the limitations imposed in connection with dynamic positioning and well-related operations.
Be responsible for ensuring that the responsible driller is kept continuously updated on the status of the DP system as well as any planned and/or ongoing maintenance/repair that may impact on the DP system.
Be well familiar with the routines for emergency disconnect of the lower marine riser package (LMRP).
Perform internal notification in accordance with the document "Well Specific Operating Guidelines (WSOG)".
Be the area responsible and technical responsible for positioning according to the management system.
Maintain good communication with the Engine Room Operator, Crane Operator and ROV operator to be able to exchange any important operational information.
Keep the OIM / Marine Section Leader regularly informed about the operational conditions and consult them in the event of changes.
In the absence of the OIM / Marine Section Leader or if there is no time, carry out all required actions to safeguard operations and if necessary, stop or interrupt operations.
Ensure that the DP system, computers, reference systems and sensors are in good condition and are operated in accordance with the stipulated requirements and guidelines.
Maintain continuous contact with any vessels operating alongside the installation.
Brief the relieving DP Operator well, when relieved.
Fill in checklists, keep the DP log and make any reports, while at the same time keeping his/her personal DP log updated.

The DP Operator/ 1. Officer who is not at the DP console shall act as a traditional Ballast Control Operator with the following duties and responsibilities:
Be the area responsible and have the technical responsibility for the control room/bridge as well as doing the continuous on-duty work in accordance with the marine operations manual.
Maintain control of the stability and draught of the installation by keeping a constant check on the contents of tanks, weights, and their placing while at the same time helping with the stability calculations.
Maintain good communication and assist the duty DP Operator when required.
Keep the deck log, including arrivals and departures of helicopters, supply vessels and standby vessels.
Be in charge of the daily maintenance and operation of the control room.
Maintain continuous radio contact with supply vessels and standby vessels from they arrive and until they depart.
Be in charge of providing general information and information about safety exercises and emergency situations over the PA system.
Sound the alarm in connection with emergency situations and safety exercises.
Acquaint himself/herself and perform his/her duties in connection with emergency situations in accordance with procedures and the safety plan.
Be in charge of the continuous duty schedule in the radio station according to the GMDSS requirements, if no other radio operator is present.
He/she shall not leave the control room unless relieved.
Observe any non-compliance and immediately report these to his/her superior.
Responsible for ensuring that all work is done safely and professionally and actively take part in safety meetings and other meetings.
Emergency duties according to the unit's emergency organization.
Perform other duties as assigned.

The above is intended as a summary of the key requirements for the position and is not intended to be complete list of all duties and responsibilities.

It is the objective Seadrill to ensure employment equity within the workplace. We encourage applications from Indigenous peoples, visible minorities, women, and persons with disabilities having the capability, qualifications, and experience to make application for this position. Qualified residents in Newfoundland and Labrador will be given first consideration in the staffing of these positions.

To apply please send click "apply" button.
Position Seadrill - Dynamic Positioning Operator II Location Puglisevich Crews & Services Limited - NL EOE Statement We are an equal employment opportunity employer. All qualified applicants will receive consideration for employment without regard to race, color, religion, sex, national origin, disability status, protected veteran status or any other characteristic protected by law.
Puglisevich provides qualified personnel to drilling contractors, ensuring continued productivity and efficiency on their offshore rigs. At the same time, we offer candidates the chance to start or continue an exciting career in a dynamic and challenging offshore environment!
We specialize in contract and temporary positions, that could potentially to lead to full time positions. Our main goal is for employees to be successful in obtaining full time employment offshore, in an equal time rotation.
Apply today and let's chat. This is the best opportunity to start your career offshore!
Make sure to follow us on LinkedIn, Facebook, & Twitter for future opportunities:
Puglisevich Canada:
https://www.linkedin.com/company/puglisevich
https://www.facebook.com/PuglisevichCrewsAndServicesLimited