OCB Oilfield Services

Featured Employer
Dubai, United Arab Emirates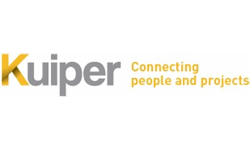 Company: OCB Oilfield Services
Skills: Driller
Other Skills: Amphion, Jack up, CJ45, CJ50
Experience: 4 + Years
Education: High School/Secondary
Salary: Competitive
Location: Dubai, United Arab Emirates
---
1 JOB SUMMARY/MAIN PURPOSE OF JOB
The Driller operates and monitors all drilling systems and equipment, supervises all drill crew work activities and manages appropriate drilling documentation for the process of drilling oil and gas wells from an offshore drilling unit to the satisfaction of the client, Company management and within compliance of applicable regulations.

2 QUALITY, HEALTH, SAFETY & ENVIRONMENTAL
The Driller shall:
Display a personal commitment to Quality, Health, Safety, Security and Environmental (QHSSE) objectives and maintain a positive QHSSE culture by personal leadership and example that holds all employees accountable.
In accordance with the company's QHSSE Policy Statement (CG-POL-001) be empowered to "STOP THE JOB" if it is thought QHSSE core values are being compromised.
Establish and maintain a commitment to continual improvement in the company's operations and performance, utilising and complying with the Integrated Management System's policies, procedures and processes.
Adhere to relevant procedures and processes to meet the company's requirements regarding risk identification, risk assessment, risk elimination, risk minimisation and risk control.
Use the company's behaviour-based safety programme (C.A.R.E.S - Continually Assessing Risk Ensuring Safety).
Report all injuries, illnesses, damages to equipment and unplanned releases to air, water and / or deck as soon as possible to the OIM (Offshore Installation Manager) and / or relevant Supervisor.
3 PRE-REQUISITES FOR EMPLOYMENT
Preferred previous experience as Assistant Driller or Driller with experience in drilling operations, equipment and procedures.
Must successfully satisfy all Company, regulatory and client training certification as per rig specific training matrix.

4 MAIN DUTIES AND RESPONSIBILITIES
- Direct and manage drill crews in all aspects of drill floor operations.
- Plan and liaise drilling programme with Toolpusher / Company representative.
- The Driller must have a comprehensive understanding of the Company's Well Control Manual and Well Control Procedures ie detecting, control and recovery.
- Monitor various drilling instruments to ascertain bottom hole conditions once the bit is on bottom, along with drill stem and well bore performance.
- Responsible for documenting on an ongoing basis of all down hole equipment used in constructing the well bore ie pipe tallies/bottom hole assemblies, drilling programmes.
- Coordinate the Company's Preventative Maintenance Programmes in area of responsibility.
- Supervises nippling up of annular diverter preventer, BOPs and risers.
- Supervises the running/handling of drill pipe, casing and down hole tool assemblies and prepares for the next phase of the drilling programme.
- Supervises pressure testing of BOP stack and associated well control equipment.
- Competently execute all emergency assignments in accordance with station bill as directed.
- Know and properly execute emergency signals, procedures and responsibilities in accordance with station bill as directed.
- Know rig abandonment procedures, location and use of fire alarms, render assistance with personal qualifications in case of personal injury in an emergency.
- Conduct disciplinary and grievance hearings as per the company's procedures.
- Participate in Safety meetings, Tool Box Talks, safety drills and inspections.
- Supervise/delegate/conduct regular performance evaluations of personnel.
- Operate the hoisting equipment, rotary table and supervises drill crew while making connections, tripping, testing.
- Perform any other duties as directed by supervisor(s).
***ONLY CANDIDATES WITH WORKING EXPERIENCE IN JACKUP RIGS WITH NOV AMPHION SYSTEMS WILL BE CONSIDERED FOR THIS ROLE.