Weatherford

Featured Employer
Dallas, Texas, United States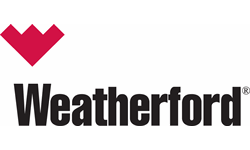 Company: Weatherford
Skills: Production Engineering
Experience: 10 + Years
Education: Bachelors/3-5 yr Degree
Location: Dallas, Texas, United States
---
Overview
Weatherford is the leading wellbore and production solutions company. Operating in more than 75 countries, the Company answers the challenges of the energy industry with its global talent network of approximately 17,000 team members and 380 operating locations, which include service, research and development, training, and manufacturing facilities. Visit weatherford.com for more information or connect on LinkedIn , Facebook , Twitter , Instagram , or YouTube .
We're looking to the future with a clear vision and a strong mission.
Our goal is to address the headwinds facing the industry, revolutionize the oilfield with digital technology, integrated solutions, and world-class talent.
We accept every challenge for the benefit of our Company, our industry, and the world. Our technology leadership delivers solutions that rise to every occasion, supply the best outcomes in each operation, and give power to all customers.
Weatherford offers competitive compensation, a comprehensive benefits program and opportunities for on-going training and career development. VEVRAA Federal Contractor - Priority Referral Requested.
Weatherford is an Equal Opportunity Employer Females/ Minorities/ Veterans/Disabled and gives consideration for employment to qualified applicants without regard to race, color, religion, age, sex, sexual orientation, gender identity, national origin, disability or protected veteran status.
Responsibilities
A Senior Production Engineer actively participates in Production operations within the company, demonstrating technical domain expertise at a fully qualified level, applied to relatively complex tasks, and provides mentoring and guidance to junior team members. Acting as a key technical contributor, the Senior Production Engineer identifies potential issues or favorable conditions in order to determine high economic recovery and create relevant client product solutions. Strong people skills, communication and presentation skills are critical for success in this role.
• Perform production analysis, and optimize production under surface and reservoir constraints with minimal supervision.
• Perform material balance calculations, pressure transient analysis, and production analysis.
• Build IPR based on well productivity, determine operating point base on tubing performance curve
• Generate model inputs necessary for reservoir simulation such as VLP curve, surface or bottomhole pressure constraints
• Perform nodal analysis, tubing lift calculations, tubing lift evaluation without supervision.
• Design, analyse and optimize artificial lift systems including but not limited to gas lift, ESP, rod lift, jet pump etc.
• Identify production issues caused by near wellbore issues e.g. skin or permeability degradation, sand production, wellbore issues e.g. liquid loading, hydrates, paraffin, asphaltenes and recommend solutions to assure optimal flow.
• Build black oil, extended black oil, compositional, EOR and thermal models for well and surface network.
• Perform routine QA/QC on all production and completion data relevant to building production models.
• Evaluate surface production facilities impact on short-term, mid-term and long-term field performance by:
• Building surface network models incorporating wells, pipelines, pumps, separators and delivery nodes
• Define forecast scenarios incorporating reservoir deliverability constraints, flow capacity, processing capacity and economic constraints.
• Perform surface network optimization under production constraints, delivery requirements, lift gas availability, injection water availability or produced liquid handling.
• Identify bottlenecks and flow issues impacting performance
• Perform reliability and failure analysis of well and surface network under supervision to establish root cause analysis of failure and suggest mitigation techniques for future operations
• Understand Field Services Management protocols to create, modify, monitor, close activities. Generate and Q/C post jobs reports.
• Perform material balance (MB), pressure transient analysis (PTA) and rate transient analysis (RTA) studies under supervision
• Understand DOF concepts and apply under supervision to:
• Configure and trouble shoot a SCADA system incorporating RTU's, gauges
• Understand configuration requirements and communication protocols necessary to acquire data from field
• Understand data flow between SCADA and production optimization platform to monitor real time production operations
• Perform flow assurance studies under supervision
• Perform risk and economic analysis, under supervision.
• Demonstrate basic awareness of additional relevant technical domains, such as: Geology, Petrophysics, Geophysics and Production Engineering; and the integration of results with other technology, such as: Drilling, Logging.
• Perform qualitative interpretation of petrophysical inputs and reservoir properties.
• Provide production, pressure, lift characteristics data necessary for history match
• Evaluate output from reservoir simulation for history match, conformance of forecast constraint to field conditions
• Make decisions within established guidelines, seeking advice of senior team members on new or unfamiliar challenges or situations falling outside of normal procedures.
• Work independently or as part of a team on assigned projects as instructed, complying with verbal and written instructions and procedures.
• Provide technical guidance to junior professionals or technicians.
• Produce technical reports and presentations under supervision.
• Meet regularly with clients, either accompanied by senior team members or sales staff, or independently
• Participate in training and development through classroom courses, eLearning, and on-the-job projects with senior team members.
• Maintain membership of relevant professional societies. Participate in presentations to local technical societies and remain current on industry regulations and developments.
• Complete all mandatory training as assigned, including the required HSE training, in compliance with corporate and business unit guidelines. Maintain an acceptable HSE record.
• Know and understand Weatherford Quality Policy and comply with all requirements of the Quality Systems Manual, Operating and Technical Procedures and Workplace Instructions.
• Must understand and comply with all safety rules and company policies of Weatherford.
• Work assignments carried out to the highest quality level.
• Perform various other duties and activities as assigned by supervisor within the physical constraints of the job.
Qualifications Minimum Qualifications:
Bachelor/Masters degree in Petroleum Engineering/ relevant engineering from a recognized university
Minimum 10-12+ years experience post-education
Skills & Knowledge:
Essential:
Computer Literacy in MS Windows plus basic desktop applications
Able to work independent with remote and infrequent supervision
Able to lead small teams of professional and technical members
Proficiency in industry leading Production Engineering Software
Preferred:
Work in Multi-disciplinary team to define objectives and operational guidelines for defining a cross domains solution
Functional knowledge of all Weatherford standard software programs required for the specific technical domains
Assist project managers by fulfilling task requirements assigned to for a successful delivery of solution as specified in statement of work or scope.
Experience evaluating performance of wells under natural flow and artificial lift
Experience with industry standard software's such as iDO, Wellflo, PanSystem, ReO, Gas lift design, ESP design, Rod Pump design.