Baker Hughes

Featured Employer
Bristol, England, United Kingdom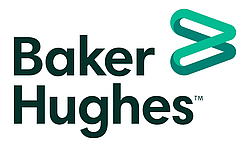 ---
Job Requirements
At Baker Hughes, we are building a Talent Community of highly talented and motivated professionals for future job roles. If you match the described job role and are as excited as we are to have you on-board in the future, please hit the apply button to be a part of our Talent Community.
As a member of our talent community, you will be amongst the first to get exclusive news about Baker Hughes, various cool projects we are working on, our employee success stories and new job opportunities you may be interested in.
Software Lead Engineers will work within a dedicated Project Team. He / She may be required to work on one or more projects concurrently as agreed with the Engineering Operations Leader and the Software Team Leader. The position holds responsibility for the software design and engineering within the assigned projects.
Essential Responsibilities:
When necessary leading a small team of software engineers.
Daily follow up of unit engineers and own tasks to ensure technical schedule attainment.
Reporting of project progress and resource status on a regular basis to the Software Team Leader and Resource Team.
Technical input to & review of project plans as required.
Identification of technical, schedule and commercial risks.
Provide assistance to the Supply Chain Management Function as and when necessary to assist with the procurement and Sub-Contracting activities.
Preparation and reviewing of Project Requirements and Design Specifications.
Preparation and reviewing of the Software Products Requirements, Design and Interface Specifications.
Preparation and reviewing of Test Requirements for specific software applications/units to standards as defined within the Codes of Practice.
Ensuring that System and unit Design Specifications comply with the contractual safety standards.
Preparation and reviewing of supplementary Project/Product documentation.
Generation of work scope and task lists for the unit engineers on the project.
Provide technical support and guidance to the unit engineers on the project.
Definition of work required to be undertaken by the Unit Specialists.
Technical liaison with the Unit specialists - Reviewing solutions to ensure cross-project standardization and optimization of engineering resource.
Identification of project variation order requests opportunities.
Review all relevant analyses to verify findings and recommendations are acted upon.
Support of technical and project execution audits imposed by clients.
Software engineering support during various test phases.
Attend project close-out meetings/lessons learned.
Work Experience
Qualifications/Requirements:
Bachelor's or Master's degree in Engineering or Science based discipline or equivalent knowledge and experience
Chartered Engineer (Professional Engineer in USA) or equivalent
Proven automation experience with specific focus on PLC and HMI technologies
Ability to understand and connect into the wider Baker Hughes and OFE business to translate business messages across the organization
Experience in using analytical tools to aid & enhance product/offering development
Deep understanding of Subsea Topside architecture and ability to translate that into a winning subsea offering.
Deep understanding of Topside S/W methodologies and development processes & ownership of process improvements and quality
Practical knowledge of NPI and project requisition processes
Experience delivering projects on both small and large scales
Ability to travel internationally as required at short notice.
Strong inter-personal and communication skills
Strong knowledge sharing and mentoring capabilities
Excellent report writing & presentation skills
Ability to provide senior leadership updates in a concise and accurate manner
Desired Characteristics:
Production Control Systems knowledge
Offshore certified and trained
Product Lifecycle management (PLM) knowledge
*Please remember that joining the Talent Community is not an application for any specific job at Baker Hughes but to have the privilege of being considered for an opportunity that suits your profile on priority.