Leap29

Featured Employer
Stavanger, Norway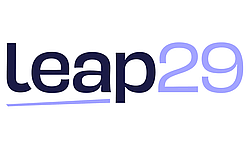 ---
Installation Engineer - Stavanger, Norway



Location - Stavanger

Client - Subsea Installation Contractor

Duration - 6-8 month initial contract

Start: ASAP

Rate - Negotiable

Workscope - SURF installation and recovery


Leap29 are currently looking for an Installation Engineers to work for a leading subsea installation client of ours, based in their Stavanger HQ. The Installation Engineer must have experience in the subsea installation discipline; specifically flexible risers and flowlines. The role will allow the applicant to be an integral part of marquee subsea installation contracts on the Norwegian continental shelf.



Whilst challenging, the client is highly rewarding to work with from both an environment / culture perspective, and from a scope of work point of view also. The client has an impressive order book with regards to 2022 - 2023 projects, and so will be in a position to offer the longer term contract role with a great scope of extension.


The client seeks an urgent start, early December being desirable.

Below is a little more detail about the positions, as well as the projects that the installation engineer will be working on:



Scope:
Help the responsible installation engineer for the spools loadout and installation procedure engineering
Spools bundles rigging design, drawings updates inputs & follow-up
Procurement inputs and follow-up of the rigging
Specification to potential new installation aids and follow up of procurement of these
Help to issue the procedure
Prepare for mobilization / spools loadout (check lists, check of procured equipment…)
Go at site in Hammerfest for preparations and onboard installation vessel for loadout and installation operations in June

Qualifications / Personal Skills:



• College/ University Bachelor's/ Master's degree in Maritime / Offshore subjects.

• Experience within the SURF work scope.

• Fluent in English, Norwegian a benefit but not necessary.


Scope of work:
Flowline loadout / installation
Riser installation
Procedurally experienced

To help Leap29 find you that perfect job, we need to store and process your personal information.
That means that your details will be entered into Leap29's database and our consultants may contact you from time to time with relevant job opportunities.
By applying you're confirming you're happy for us to do that!