Puglisevich

Featured Employer
St. John's, Newfoundland and Labrador, Canada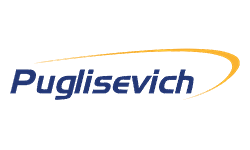 ---
COMPANY/CLIENT: Puglisevich on behalf of Seadrill
BUSINESS ADDRESS: Suite 1100 Cabot Place, 100 New Gower Street, St. John's, NL A1C 6K3
CONTACT: Careers@westhercules.com
REPORTS TO: Offshore Installation Manager
DEPARTMENT: Drilling
SUPERVISES: Toolpusher and Driller
SALARY RANGE: $196,000.00 - $220,000.00 CAD
BENEFITS: Benefits Package Applicable (Medical, Travel Insurance & Retirement Plan), Foreign Service Premium (Appliable when employee is travelling outside of Home Country)
LOCATION: Offshore Newfoundland, Canada
TYPE OF RIG: DP3 6th Generation Ultra-Deepwater Semi-Submersible, West Hercules
ROTATION: 21/21
TERMS OF EMPLOYMENT: Contract, Full Time
CONTRACT: Short Term Contract; Estimate 156 Days
NUMBER OF POSITIONS: Two (2)
JOB SUMMARY:
Manage the drilling department in cooperation with other department leaders, customer, and third-party representatives to execute the drilling and well operation in a safe manner according to plans and procedures. Drilling Section Leader is delegated duties for day-to-day operational planning and execution of lifting operations in his/her work area.
PRE-REQUISITES/QUALIFICATIONS:
Drilling Technical Courses or Equivalent
1+ years experience as Drilling Section Leader on 6th Generation AKMH Ultra-Deepwater Semi-Submersible
8+ years previous experience in a role with 6th Generation Ultra-Deepwater Semi-Submersible
5+ years previous experience with AKER and MHWirth 6th Generation drilling equipment
Must have 3+ years successful experience with Performance Incentive based Rig Contracts
Must have 5+ years experience with Cameron Loading Riser, TL BOPs, MUX.
Most recent experience and familiarity with referenced equipment and systems is preferred
Recent (within the last 1 year) Harsh Environment Experience
Well Control Level 4 Surface + Combined
HPHT Experience ( while in leading offshore position)
WellTest Experience
Major Emergency Management (MEM)
Knowledge of all technical calculations required for the safe operation of the drilling equipment
Structured and organized mindset
High level of integrity
Analytical ability
Excellent verbal and written communication skills in English
Must pass Physical, Drug Screen and Background/Pre-Employment Screening Checks
Position Requirements
DUTIES AND RESPONSIBLITIES: Leadership:
Secure and monitor good working environment.
Promote Seadrill values and a just culture.
Know your leaders and how they lead.
Know your crews, and how they relate to each other.
Act upon unsatisfactory behaviours and/or crew compositions.
Assign tasks to the Toolpushers.
Correct unacceptable behaviour.
Nominate candidates for promotion.
Competence
Ensure that the Competence Assurance System is functioning.
Promote on the job training on all levels in own department.
Identify and follow up on deviations from Seadrill competence requirements in own department.
For DP vessels
Ensure that Toolpushers and Drillers are acquainted with relevant well specific operating guidelines (WSOG) and procedures for emergency disconnect of LMRP
Ensure that Toolpushers and Drillers are acquainted with stipulated limitations associated with DP and open and active communication lines between driller and DP operators.
Nominate candidates for external training/education.
Operations
Check client drilling program and ensure detailed planning (DDI) in cooperation with client.
Spend time in the field and monitor daily operation.
Set the standard for tidiness and cleanness and ensure compliance.
Cooperate with other departments, customer and third parties.
Report non-compliances to the OIM and client.
Organize and follow-up drilling and well operations.
Ensure detailed planning (DDI) ahead of drilling and well operations.
Ensure availability of required equipment ready for use for the operation.
Ensure that drilling equipment is operated in a proper manner within its capacity limits and at the correct tempo.
Ensure that the drilling crews are trained, and the equipment is set up to handle emergency situations (e.g., well control, loss of position, heavy weather).
Instruct Toolpushers.
Approve the daily drilling report.
Emergency duties according to the unit's emergency organization.
Seadrill Management System
Keep updated on SMS and ensure that leaders and crew have knowledge of relevant requirements.
Ensure compliance with SMS, relevant requirements in authority regulations and the in-force contract with the client.
Ensure operational after-action review and that learning is captured in SMS.
Approve operational procedures (DDIs).
Perform other duties as assigned.
The above is intended as a summary of the key requirements for the position and is not intended to be complete list of all duties and responsibilities.
It is the objective of Seadrill to ensure employment equity within the workplace. We encourage applications from Indigenous peoples, visible minorities, women, and persons with disabilities having the capability, qualifications, and experience to make application for this position. Qualified residents in Newfoundland and Labrador will be given first consideration in the staffing of these positions.
To be considered for this position, candidates must apply specifically to this ad.
To apply please click the "apply" button.
Position Drilling Section Leader Location Puglisevich Crews & Services Limited - NL EOE Statement We are an equal employment opportunity employer. All qualified applicants will receive consideration for employment without regard to race, color, religion, sex, national origin, disability status, protected veteran status or any other characteristic protected by law.
Puglisevich provides qualified personnel to drilling contractors, ensuring continued productivity and efficiency on their offshore rigs. At the same time, we offer candidates the chance to start or continue an exciting career in a dynamic and challenging offshore environment!
We specialize in contract and temporary positions, that could potentially to lead to full time positions. Our main goal is for employees to be successful in obtaining full time employment offshore, in an equal time rotation.
Apply today and let's chat. This is the best opportunity to start your career offshore!
Make sure to follow us on LinkedIn, Facebook, & Twitter for future opportunities:
Puglisevich Canada:
https://www.linkedin.com/company/puglisevich
https://www.facebook.com/PuglisevichCrewsAndServicesLimited