Puglisevich

Featured Employer
St. John's, Newfoundland and Labrador, Canada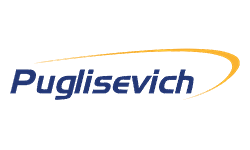 Company: Puglisevich
Skills: Executive
Experience: 5 + Years
Education: High School/Secondary
Location: St. John's, Newfoundland and Labrador, Canada
---
Company:
Aramark
Start Date:
ASAP
Reports To:
Camp Manager
Date Issued:
December 1st, 2021
Job Status:
Full Time
Locations:
IOC Lodge; Labrador City, IOC; Sept-iles, QC, and Hydro Quebec - Manic 5, QC
Rotation:
2 weeks on / 2 weeks off
Scope:
Responsible for the overall management, quality, preparation, and performance of the kitchen.
Primary responsibilities:
Accountable and responsible for maintaining a culture focused on having safety as a value
Ability to work collectively with the Camp Manager and/or Site Supervisor
Completion of accurate paperwork in a timely manner including but is not limited to: Meal sheets, Time sheets, Grocery Orders, Inventory, Cleaning Schedules and Menu Plans
Plan, prepare present high quality meals and pastries according to menu specification and crew size in accordance to the scope of work
Responsible for the supervision of all culinary staff and proper scheduling according to the workload
Provide support, training, guidance and coaching to culinary staff
Maintain food costs at acceptable levels, ensure portion control, including maximum utilization of employees and equipment
Ensure daily communication to employees and management this includes conducting daily Toolbox Talks
Ensure guests/clients at site receive superior customer service
Ensure all food temperature and equipment logs are done daily and action plans are done accordingly
Ensure food storage, rotation, and discarding of expired foods fall under HACCP and FIFO guidelines
Ensure menu boards are updated daily
Shall attend all safety meetings and participate in Client and/or Aramark Emergency Response Procedures
Additional duties may be assigned
Physical Demands Requirements
(Must be able to):
Stand for long periods of time with scheduled breaks
Short and long distance walking required
Use of step stools and stairs
Use force when push/pulling carts that weigh an average of 22.5kg
Operate kitchen machinery, not exceeding approximately 10.5kg
Frequently lift an average weight of approximately 12kg with a maximum of 16kg. On occasion where weight may be greater than 16 kg assistance from another person or a manual lifting aid is mandatory
Frequently reach below waist, waist to shoulder and above shoulder with frequent neck/back/torso twisting from left to right without restriction
Perform repetitive movements at the wrist including side to side/up or down and multiple grasps of an average 5kg with a maximum of 10kg. Simple, power and fine finger manipulation for duration of scheduled shift
Position Requirements
Working Conditions and Environment:
Ability to hear and understand verbal instruction as well as other sounds such as safety alarms
Ability to communicate effectively; written and orally in English and French
Must be able to see without impairment for inspection purposes and ability to read small text such as product warning labels
Exposure to extreme hot and cold environments
Ability to work split shifts within a rotational schedule
Ability to work and navigate safely in close quarters and congested areas
Ability to balance and maintain stability on slippery surfaces
Maybe exposed periodically to elevated noise levels and surroundings
Ability and willingness to travel/work long rotations away from home
Candidate Requirements:
5+ years Chef experience preferably in remote camp or hotel/hospitality industries
Journeyman or Red Seal Certification in the Cook trade or equivalent is mandatory
Valid WHMIS and Food Safe Advanced and First Aid Certifications are mandatory
Additional certification may be required by work location
Demonstrated outstanding leadership skills and communication skills to manage all kitchen staff
Knowledge of computers and Microsoft software is an asset
Strong with prioritization and time management
Ability and willingness to travel/work long rotations away from home
Must be bilingual in English and French
The above is intended as a summary of the key requirements for the position and is not intended to be complete list of all duties and responsibilities.
It is the objective of Puglisevich to ensure employment equity within the workplace. We encourage applications from Indigenous peoples, visible minorities, women, and persons with disabilities having the capability, qualifications, and experience to make application for this position. Qualified residents in Newfoundland and Labrador will be given first consideration in the staffing of these positions.
Position Canada - Aramark - Executive Chef Location Puglisevich Crews & Services Limited - NL EOE Statement We are an equal employment opportunity employer. All qualified applicants will receive consideration for employment without regard to race, color, religion, sex, national origin, disability status, protected veteran status or any other characteristic protected by law.
Puglisevich provides qualified personnel to drilling contractors, ensuring continued productivity and efficiency on their offshore rigs. At the same time, we offer candidates the chance to start or continue an exciting career in a dynamic and challenging offshore environment!
We specialize in contract and temporary positions, that could potentially to lead to full time positions. Our main goal is for employees to be successful in obtaining full time employment offshore, in an equal time rotation.
Apply today and let's chat. This is the best opportunity to start your career offshore!
Make sure to follow us on LinkedIn, Facebook, & Twitter for future opportunities:
Puglisevich Canada:
https://www.linkedin.com/company/puglisevich
https://www.facebook.com/PuglisevichCrewsAndServicesLimited