Noble Drilling

Featured Employer
Sugar Land, Texas, United States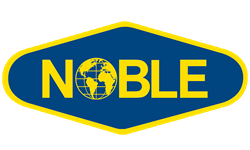 Company: Noble Drilling
Skills: Motorman, Oiler, Ships Engineer
Experience: 2 + Years
Education: High School/Secondary
Employment Type: Full Time Salaried Employee
Location: Sugar Land, Texas, United States
In order to apply for this position, applicants MUST meet the following criteria. If your resume does not match these criteria, you will not be able to apply for this position.

Authorized to work in: US
---
JOB SUMMARY
Serves primarily as an engine room watch stander. Works under the direction of the 2nd Engineer
in regard to the maintenance department to ensure that operation of all mechanical, pneumatic
and hydraulic equipment, machinery and propulsion plan, as well as all other controlling systems
and equipment on the vessel are maintained to the highest level of operational standards.
Responsible for implementing and upholding safety and environmental compliance requirements.
QUALIFICATIONS
Must have 6 months experience as a 3rd Engineer or Oiler
Valid unlimited 3rd/Assistant Engineer steam, gas turbine, or diesel national license, if applicable
Maintenance experience in an offshore drilling operation is preferred
Working experience reading and interpreting electrical and mechanical drawings
Strong experience with pneumadic and hydraulic systems is required
Must be able to work without constant experience
Must have basic Preventive Maintenance Systems (PMS) knowledge
Must have strong experience with mechanical and electrical systems and equipment
Working knowledge of HSE practices common to the industry and company
Familiar with application of the HSE Management System and continuous improvement
Complete understanding and use of the Noble Maintenance System
Offshore survival and medical certificates as mandated by government/client regulations are
required
Training as required for position as per maritime flag state requirements
ESSENTIAL FUNCTIONS
Ensures through observation, records and inspections, that all mechanical, pneumatic and
hydraulic equipment and systems meet regulatory as well as Noble Drilling's requirements
Complete understanding and use of the Noble's Maintenance System
Ensures all mechanical, pneumatic and hydraulic maintenance is performed in accordance with
Noble Drilling's maintenance system, equipment manufacturer's recommendations, the Vessel
Operating Manual and regulatory requirements and codes
Monitors or performs repairs. Repairs and rebuilds mechanical, pneumatic and hydraulic systems
and equipment, ensuring they are performing properly, safely and economically
Oversees modifications to mechanical, pneumatic and hydraulic systems and equipment as
directed by the 2nd Engineer
Maintains updated vessel drawings
Performs troubleshooting and repair of equipment
Performs daily visual inspections of equipment and diagnoses actual and potential malfunctions,
ensuring potential hazards and abnormal operating conditions are addressed quickly and that any
deteriorating conditions are reported
Initiates analysis and identifies the root cause of failures on the vessel's mechanical, pneumatic
and hydraulic equipment and systems
Ensures logs, preventive maintenance records, and documentation for general maintenance,
operation and repairs
Monitors equipment logs, ensuring operating and maintenance standards are maintained
Makes recommendations on repair priorities
Implements the Preventive Maintenance System (PMS) for the mechanical, pneumatic and
hydraulic equipment. Maintains PMS records, ensuring the quality and timeliness of
preventive maintenance
Reviews and reports discrepancies in equipment and spare parts inventories, ensuring
adequate and accurate inventory. Investigates and resolves discrepancies as necessary
Requisitions spare parts, tools and materials for mechanical, pneumatic and hydraulic
equipment repairs
Carries out inspections and audits. Performs all duties in accordance with the HSE
Management Permit to Work System requirements
Develops and implements Job Safety Analysis and prepares hazard assessments as
required
Ensures adherence to all Noble Drilling's safety policies and procedures
Performs other duties and special projects as requested by management
Maintains test records, calibrating combustion control Directs the activities of unlicensed
engineering personnel
Ensure conformance to Company policies, local and international regulations relating to the
operation of the rig, and current pollution regulations
Perform daily inspections and maintenance on mechanical equipment
Ensures that reports for repair and maintenance of equipment are accurate and complete
Aboard Diesel or Gas Turbine vessels, is responsible for the proper operation, maintenance,
and repair of auxiliary boilers and appurtenances, propulsion and auxiliary diesel engines,
and auxiliary system machinery and equipment. In addition, is also responsible for the
operation and condition of the fuel oil system, including transfer pumps, strainers, heaters,
heating coils and storage tanks
Assist with maintenance and repair of power plants, cooling water system, lube oil system,
and fuel system
Assist in troubleshooting and repairing faulty mechanical, pneumatic and hydraulic drilling
equipment and tools
Assist in maintaining marine equipment, i.e. cranes, thrusters, ballast pumps and valves
auxiliary equipment, etc
Apply the permit to work and isolation systems as required
Assist in implementing outstanding recommendations from audits, as issued by Clients,
Regulatory Authorities or rig management
In conjunction with the Second Engineer, monitor and control the use and distribution of
consumables/materials; generate requisitions as required
Assist in ensuring that all third-party equipment is fit for purpose, certified, correctly installed,
and maintained while on the rig
Ensure that service, maintenance and other operational reports are accurate and complete
Inform supervisor and other department heads of any technical problems or limitations that
may affect the safe operation of the rig
Carry out classification society surveys as part of continuous survey of machinery
Incumbent must have the ability to perform assigned duties, carry out instructions safely and
efficiently, and take the initiative to perform emergency duties without specific orders or
instructions
Manages the cooling water treatment of main propulsion engines and auxiliary generators
and any other water-cooled engineering systems
Manages potable water, testing and treatment, storage of bulk lube oil and performs routine
testing of lube oils in various engineering systems
Performs machinery overhauls, dismantle machinery and equipment, effect repairs to same by
replacing or fabricating components, perform subsequent reassembles, operational testing of
controls, safeties, shutdowns, and place equipment in service
Participates as a lifeboat crewmember and a firefighting and emergency response team leader
Ensure that all personnel assigned to watch are aware of their duties during scheduled drills and
participate in same
Carries out duties in accordance with all environmental and pollution instructions and is required
to be proficient safely and efficiently, taking the initiative to perform emergency duties without
specific orders or instructions
Monitor power plants controls and power distribution; ensure that power is available at all times
Operate, maintain and repair as necessary the engine cooling water system, lube oil system, and
fuel system
Operate and maintain oily water separators and water makers
Operate and maintain Sewage Treatment Plan