ELPER Oilfield Engineering Nigeria Ltd.

Featured Employer
Lagos, Nigeria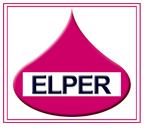 5 + Years Experience
Posted: Oct 27, 2021
Company: ELPER Oilfield Engineering Nigeria Ltd.
Skills: Construction Manager, Construction Superintendent
Other Skills: Experience in Offshore and Brownfield construction
Experience: 5 + Years
Education: Tech/Vocational Cert/Apprenticeship
Employment Type: Full Time Contractor
Salary: Excellent compensation
Location: Lagos, Nigeria
---
Reporting to ExxonMobil Construction Supervisor to oversee site contractor fabrication, construction, and hookup work activities. The assignment is seconded by ELPER Oilfield Engineering to ExxonMobil, under very favorable assignment arrangements.

MAIN FUNCTION:
• Champion Worker Safety Programs
• Oversee site contractor fabrication, construction, and hookup work activities during Execution Phase.
• Perform dimensional surveillance in accordance with the Sub-Project Quality Plan.
• Provides reports / results of inspection surveillance.
• Performs dimensional control inspections during fabrication and offshore HU as planned on Inspection and Test Plans (ITP).
• Lead the Survey personnel in performing dimensional checks upon fit-up and subsequently after welding of all primary structures for platforms or Sub-Sea related items.
• Serve as member of the Project Team (PT) when project assigned
• Provide the interface between the work face and the Construction Site Manager or Construction Site Lead.
• Monitor and appraise construction work in the specific discipline.
• Ensure good communications and relations with the contractors.

RESPONSIBILITIES AND DUTIES:
• Champion on-site safety awareness and safe performance with contractor and among Project Team members
• Provide safety monitoring/leadership
• Interface with QA/QC & MC personnel to address quality issues/progress
• Ensure compliance with specifications, procedures, and plans
• Provide support to pre-commissioning/mechanical completion/systems completion as required
• Coordinate Quality Audits and other site surveillance activities
• Perform other duties as requested by appropriate site supervision.
• Proficient in interpretation of tolerance requirements in client specifications and applicable codes and Global Practices.
• Performs visual, dimensional and functional inspection of fabricated components in fab yards and offshore using various tools, equipment, and measuring instruments where necessary.
• Issue Acceptance/Rejection surveillance report & sketch reflecting actual dimension against approved engineering drawings and allowable tolerances as stipulated in client specifications or code/standards.
• Liaise with QC and production personnel Daily surveillance plan
• Ensure contractors precision surveillance instruments are calibrated and properly maintained
• Complete the QAQC & MC Dimensional Control check sheets.

REQUIRED KNOWLEDGE, QUALIFICATIONS, SKILLS, AND EXPERIENCES
• Must have the temperament to work effectively with diverse multi-cultural environment
• Technical degree or trade based qualifications (BSC, HND or OND)
• 5+ year in projects
• Capable of operating precision instruments such as total-station, theodolite, dumpy level, spirit-level etc.
• Able to work un-supervised
• Knowledgeable in reading structural, piping, E &I and other related drawings and schematics.
ELPER Oilfield Engineering (Nigeria) Limited specializes in engineering and technical services for the offshore oil and gas production industry including Engineering, Operations, Maintenance, Inspection and Quality Management. We support projects in Nigeria and world-wide procurement, design and construction.
With our partner companies, Elektrint Nigeria Ltd. and Horatio Nigeria Ltd. we share more than 60 years of operation in Nigeria. Our expert staff is recognized for quality performance, responsiveness and the know-how to get the job done right.
We are always seeking talented new members to join our team of professionals.
DPR Certified Oil Industry Provider:
Pipeline/Production Services – Pipeline and Production Facility operations. Maintenance and inspection
Consultancy Services – Quality Assurance / Control and Management
Construction Services – Electrical and Mechanical Engineering
Firm Member, Nigerian Society of Engineers
ELPER is certified to ISO 9001:2000 Quality Management System
To learn more about us, visit http://www.elpernigeria.com/home.htm