Petroplan

Featured Employer
Houston, Texas, United States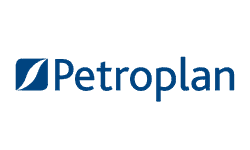 Company: Petroplan
Skills: Lease Analyst
Experience: 5 + Years
Education: Bachelors/3-5 yr Degree
Salary: Negotiable
Location: Houston, Texas, United States
---
Petroplan is actively recruiting for an Owner Relations and Division Order Analyst to work on a long term contract basis on behalf of a Houston based Oil & Gas company.
POSITION SUMMARY:
This position requires a self-starter who is able to work independently with good decision making skills while gathering and analyzing complex data from a wide range of sources. The source of data includes but is not limited to leases, contracts, division orders, title opinions, curative and other such related documents.
The role requires someone familiar with the upstream energy business who regularly acquires knowledge of industry practices, trends, regulations, laws, rulings as they pertain to our core business activities. This position requires someone with exposure to all facets of ownership including various interaction levels with internal and external business partners.
This person in this role must possess strong analytical skills, computer skills and general knowledge about the use of core computer applications along with related applications that support our business effort. This position requires a person who can easily and professionally interact with the upstream organization using good interpersonal skills, while being aligned to company goals and objectives, and embracing company values.
ROLES/RESPONSIBILITIES MAY INCLUDE AND ARE NOT LIMITED TO:
Analyzing and validating ownership, conveyance documents, property and production information related to our core business processes. This includes review of all leases and related contracts captured in Quorum Land System and how to obtain and apply that information.
Perform revision and maintenance of all division order information in SAP/PRA which includes understanding and manipulating unit tracts, bearer groups, and all other related system required data in SAP/PRA.
Contributing to the revision and maintenance of all Joint Interest Billing information, including the understanding and managing of carried interests.
Support and collaboration with our Finance colleagues by making ownership information available to allow for accurate and timely processing of production volumes, production revenue, and joint interest billing.
Analyzing various legal descriptions related to spacing and unit map information and apply that information to our core business processes.
Responding to phone calls, emails and correspondence from mineral owners and working interest partners regarding title issues, inquiries and account questions.
Clearly and effectively communicate with both internal and external business partners as well as property owners to obtain needed information and/or documents or to convey information.
Adhere to internal document management process to ensure correspondence, instruments, records, and all other data are filed, imaged and indexed appropriately for retrieval and analysis.
Alignment with company needs to promote workflow visibility and measure business quality and delivery activities to continuously improve our business processes.
Conduct all business activities according to company policies including business ethics, application of Sarbanes-Oxley legislation, and all system/process security restrictions.
QUALIFICATIONS:
Experience
Minimum of 5-8 years of oil and gas experience preferably in division order.
Experience with PRA/SAP, and Quorum Land Systems preferred but not required.
Education, Training & Certifications:
Bachelor's Degree preferable or commensurate experience. Certifications or degrees in the following are also a plus: Law, Petroleum Land Management, Lease and Title Analyst, Division Order Analyst.
Competencies
Strong knowledge of land administration including:

Division Order Title Opinions
Revenue and JIB deck setup & Maintenance
Lease, royalty, and joint interest partner concepts
Laws and regulatory provisions related to oil and gas extraction
Contract administration

Exposure to oil and gas operations.
Strong technical and analytical skills.
Understand how to calculate all division of interest ownership types and burdens.
Understand all related contracts including the connection to before and after payout calculations.
Understand the essential requirements of ownership transfers and be able to interpret the effects of a wide range of ownership-transfer documents.
About Petroplan
Petroplan is the trusted, specialist global Talent Solutions partner of choice for employers and professionals in the Energy sector. Since 1976, Petroplan has been here to help people like you make the most of the opportunities available and find the best fit for you as an individual.
Over 10,000 placements in more than 55 countries for over 550 clients across 65 disciplines.
In an industry where skilled and experienced professionals are increasingly sought after resource, we appreciate the true value of what you have to offer. What's more, we understand that different things are important to different people in today's world of work - it's about making exactly the right connections for you as an individual.
Our reputation for contractor and candidate care, understanding what makes you tick, and finding you the best match is second-to-none. We understand the industry inside-out and seek to understand YOU and your motivations in the same way. We take the time to evaluate your individual strengths, understand the most important things to you, and establish exactly what you're looking for from your next role.