ADNOC

Featured Employer
Abu Dhabi, United Arab Emirates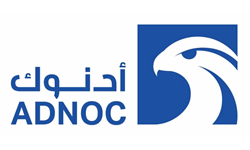 8 + Years Experience
Posted: Dec 01, 2021
Company: ADNOC
Skills: Planner / Scheduler
Experience: 8 + Years
Education: Bachelors/3-5 yr Degree
Location: Abu Dhabi, United Arab Emirates
---
ADNOC is one of the world's leading energy producers, and a primary catalyst for the growth and diversification of the United Arab Emirates.
Our diverse family of more than 50,000 employees is made up of over 100 different nationalities. People from different backgrounds, with unique perspectives and wide-ranging skillsets, who share a collective responsibility: to enable and accelerate progress, both here in the UAE and across the globe.
Here at ADNOC, we go beyond business as usual. We do things differently, challenge convention, and embrace new ways of thinking. This is what defines and differentiates us.
By working together every day, we're bringing energy to life.
Company : ADNOC Logistics & Services
Job Title :Specialist, Planning (OS&HNS)Job Purpose
Act as a focal point to liaise with all compliance focal points within ADNOC L & S and all clients to ensure horizontal and vertical alignment as well as integration of efforts in strengthening Oil Spill & HNS Response compliance efforts.
Job Specific Accountabilities (Part 1)
Develops and advises on the implementation of functional policies, systems, processes, procedures and covering all areas of the Oil Spill & HNS Response functions so that all the relevant requirements are fulfilled.
Supports the design and delivery of OSR Site Specific Protection Plans to ensure they are technically fit-for-purpose and aligned with the best-in-class emergency response methods.
Provides expertise on numerous technical aspects of the Oil Spill & HNS Response Department's activities, such as the choice of equipment, materials, and sub-contractors.
Monitors and Reviews the OS & HNS Response plans, procedures and polices implementation with coordination with relevant experts within the department and highlights any potential improvement areas.
Represents the management in all applicable management systems (e.g. QMS, EMS), to ensure the alignment with applicable international standards.
Engages with key stakeholders within the Oil Spill & HNS Response Department to raise compliance awareness and ensure their commitment to the compliance frameworks.
Develops, reviews and maintains compliance audit reports and presents findings to the relevant stakeholders in order to ensure their full understanding and monitor their progress in implementing the corrective action plans.
Supports the planning and execution of OS & HNS Response external exercises.
Supports the development of all incident reports for Oil Spill & HNS response emergencies.
Remains on-call as per the duty roster in order to respond in a timely manner to emergencies.
Participates in Delivery of Oil Spill & HNS Response related training courses if requested.
Attends specialised OS & HNS Response fairs and conferences to represent the department so that the team is informed about the latest market practices, innovations and developments
Generic AccountabilitiesSupervision
• Plan, supervise and coordinate all activities in the assigned area to meet functional objectives.
• Train and develop the assigned staff on relevant skills to enable them to become proficient on the job and deliver the respective section objectives.
Budgets
• Provide input for preparation of the Unit / Divisional budgets and assist in the implementation of the approved Budget and work plans to deliver objectives.
• Investigate and highlight any significant variances to support effective performance and cost control.
Policies, Systems, Processes & Procedures
• Implement approved Unit / Divisional policies, processes, systems, standards and procedures in order to support execution of the work programs in line with Company and International standards.
Performance Management
• Contribute to the achievement of the approved Performance Objectives for the Unit / Division in line with the Company Performance framework.
Innovation and Continuous Improvement
• Design and implement new tools and techniques to improve the quality and efficiency of operational processes.
• Identify improvements in internal processes against best practices in pursuit of greater efficiency in line with ISO standards in order to define intelligent solutions for issues confronting the function.
Health, Safety, Environment (HSE) and Sustainability
• Comply with relevant HSE policies, procedures & controls and applicable legislation and sustainability guidelines in line with international standards, best practices and ADNOC Code of Practices.
Reports
• Provide inputs to prepare Section MIS and progress reports for Company Management.
Internal Communications & Working Relationships
• Regular contacts with the Manager, Oil Spill Response Department and Oil Spill Response Advisors within the Group Company Assets to provide advice and for purposes of discussion.
• Regular contacts with consultants, subcontractors, vendors, etc. for the purpose of discussion.
External Communications & Working Relationships
Contact with external parties including consultants, third party service providers, and government agencies as required
Minimum Qualification
HND, Diploma, Bachelor's Degree in relevant field or equivalent experience
Minimum Experience, Knowledge & Skills
8 years of experience in Crisis & Emergency in Oil Spill & HNS Response field.
Revenues/ Budget: As per approved financial budget
Direct Reports: As per organization chart
Indirect Reports: As per organization chart
Professional Certifications
• Accreditation: IMO (level 3)
• Certificates: First Aid, Sea survival, Fire fighting
Work Condition, Physical effort & Work EnvironmentPhysical Effort
Minimal
Work Environment
A/C environment, could be exposed to the prevailing weather conditions like heat, humidity & dust during occasional site visits.
Additional Details
Job Family / Sub Family: HSE, Crisis Management
Job Dimension
Revenues/ Budget: As per approved financial budget
Direct Reports: As per organization chart
Indirect Reports: As per organization chart
Group Company: ADNOC Logistics & Services
Dec 1, 2021