Saudi Aramco (ASC)

Featured Employer
Saudi Arabia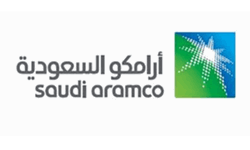 20 + Years Experience
Posted: Oct 22, 2021
---
Position Description:

We are seeking a strong senior level reservoir engineer, with extensive unconventional reservoir experience to join our Unconventional Reservoir Engineering Department.
Your primary role should be to provide technical strategic solutions to the development of unconventional asset. To perform well evaluation, play assessments, and generate reliable production forecasts for the Company. You should work within a multi-disciplinary team consisting of geoscientists and engineers involved in the assessment and development of the specific UR assets. You will support the team with your experience in reservoir characterization and modeling, reservoir management, performance and surveillance to develop and execute a field development plan for Ultra tight and Channels sand reservoirs.

Minimum Requirements:

As the successful candidate you should have a Bachelor's degree in Petroleum engineering or a related science as appropriate to the required discipline. An advanced degree is preferred and will reduce prerequisite work experience stated below by one year for master degree and two years for PhD.

You should have 20-25 years' experience with at least 10 years in unconventional plays including shale or tight gas/condensate or channel reservoirs, with international experience in unconventional hydrocarbon basins required.

You should have experience, or a good understanding, of stimulation programs design, open hole and cased hole logging capabilities, well test analysis (Pressure transient analysis and rate transient analysis), decline curve analysis, dynamic reservoir modeling, reserves classification, EUR predictions, well spacing optimization, will be required to support key development decisions.

Knowledge of the following applications is required: IHS Harmony, Kappa Workstation Suite (Saphir, Topaze minimum), ECLIPSE, Kinetix, GOHFER (DFIT Analysis capabilities), Petroleum Expert, CMG, Peep, OFM, MOSAIC, PVTsim NOVA and EOS modeling is preferred.

Duties & Responsibilities:

You will be required to perform the following:
• Design and implement innovative solutions for depletion strategies, reservoir performance analysis and field development plans for unconventional resource plays.
• Study reservoir and well performance data and develop/supervise reservoir surveillance programs and reservoir management activities.
• Supervise and conduct comprehensive fracture modeling and simulation studies to identify optimal well spacing, completions design, unconventional reservoir management strategies and opportunities.
• Organize and lead multi-functional peer reviews to support and improve field development design
• Monitor operating expenses to operate and maintain wells to produce the highest volumes of oil and gas at the lowest cost.
• Prepare annual volumes and expenses for budgeting.
• Monitor and analyze well tests and production curves.
• Gather, perform calculations on and analyze data such as well tests, fluid levels, bottom-hole pressures, and decline curves to assure efficient producing and equipment utilization.
• Coordinate all aspect of new completions, especially design of fracture stimulation.
• Work closely with multidisciplinary team in planning and conducting field studies.
• Prepare requirements for well construction, develop well designs for new wells and provide technical assistance to drilling staff to ensure that each well is completed in a safe and efficient manner.
• Provide economic evaluation to support fast-paced development decisions and work closely with drilling, completions, and production teams.
• Develop and implement efficient reservoir engineering and organizational practices
• Provide on the job coaching and mentoring to help develop capabilities of team members to enable them to grow technically and perform their job effectively and efficiently.

About Us:

Saudi Aramco's Exploration & Producing (E&P) business line oversees the world's largest reserves of conventional crude oil, and the fourth-largest reserves of natural gas. The Company's reserves portfolio include Ghawar, the world's largest onshore oil field, and Safaniya, the largest offshore field. Company geologists are actively seeking additional reserves in many areas of the Kingdom, offshore in the Gulf and the Red Sea and onshore in the deserts and mountains. Petroleum engineers and earth scientists in E&P work with cutting-edge technology to manage and produce these reserves, including 3D visualization, reservoir simulation and remote geosteering of multilateral wells. The Company's Exploration and Petroleum Engineering Center, or EXPEC, is home to one of the industry's most powerful computer centers. Research and development into subsurface upstream technology is conducted at the EXPEC Advanced Research Center. For more than two decades in a row, Saudi Aramco has been ranked the No. 1 oil company in the world by Petroleum Intelligence Weekly, a testament to the dedication and professionalism of the men and women of Exploration & Producing.
Every day, our multinational team of more than 70,000 people combines passion, purpose, and performance to achieve a common objective: unlocking the full potential of the Kingdom's resources to create more value for our company and more opportunities for people at home and around the globe.
Join us at Saudi Aramco.
Saudi Aramco is ranked in the Global Top 10 in Rigzone's 2019 Ideal Employer Rankings - find out more here.