Eni

Featured Employer
Paris, France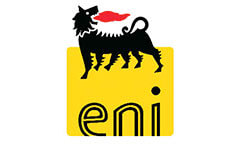 Company: Eni
Skills: HR - General
Education: High School/Secondary
Location: Paris, France
---
HRBP / ANALYST (F/H) - IRC217200
Vous avez les competences pour construire des outils de reporting, d'analyse et d'automatisation des processus RH d'une entreprise en plein developpement ?
Vous avez envie de vous developper sur un role de HRBP a 360° et d'accompagner les equipes au quotidien dans leurs enjeux business ?
Ce poste est pour vous !
Nous recherchons un(e) HRBP Analyst
pour Eni Gas and Power France
a Levallois Perret.
Vos majeurs :
Analyste RH / Gestion de la paie.
A propos d'Eni Gas & Power France
Eni Gas & Power France est a la fois une PME a l'esprit start-up et appartient a un groupe international tres solide.
Eni Gas & Power France propose de l'electricite, du gaz naturel et un panel de solutions energetiques pour accompagner l'ensemble des consommateurs (des particuliers aux professionnels en passant par les marches publics) dans la maitrise de leur consommation d'energie. Elle compte desormais plus d'un million de clients sur l'ensemble du territoire. Eni Gas & Power France a ete reelu "Meilleur fournisseur energetique 2020-2021" pour la troisi e me ann e e cons e cutive.
Activites en proximite aupres de la direction dont vous avez la responsabilite
Vous animez l'elaboration des KPI et outils de pilotage de l'activite et de la performance RH avec l'equipe RH.
Vous effectuez les entrees en paie et mettez a jour les informations RH dans le logiciel de gestion (ADP).
Vous pilotez les processus d'administration du personnel et gerez les affiliations et contact avec les organismes tiers (Mutuelle, Prevoyance, Securite Sociale, Medecine du travail...).
Vous etes le/la referent(e) sur tous les elements lies a la paie et etes garant des processus
Vous realisez des etudes et analyses ad hoc de remuneration afin de piloter la politique de remuneration (augmentation des salaires et versements de primes, etc...).
Vous etes le point d'entree RH unique des collaborateurs sur votre perimetre.
Vous accompagnez les managers dans le developpement de leurs equipes.
Pour cette opportunite, vous devrez avoir les competences suivantes
:
Vous disposez d'un bon niveau technique paie et vous maitrisez les SIRH GTA et paie. La maitrise du logiciel ADP est un plus.
Votre avez une forte appetence et technicite en matiere de chiffres. Vous avez une parfaite maitrise d'Excel et vous connaissez les bases de VBA. Python serait un plus
Vous avez la capacite a cooperer et a travailler en transverse au sein de la DRH ou avec la DAF, et faites preuve d'un grand sens du service, de l'ecoute et de patience.
Vous avez l'esprit oriente « solutions » et faite preuve de flexibilite avec une forte capacite d'adaptation.
Vous etes a l'aise avec l'anglais pour pouvoir comprendre la communication du groupe et echanger en son sein.
Localisation:
Levallois Perret (92)
Type de contrat:
Contrat a duree indetermine
Chez Eni,
les collaborateurs sont la cle de notre succes
, c'est pourquoi nos valeurs sont axees sur la diversite et l'apprentissage tout au long de la vie.
Eni evalue les candidatures sans tenir compte des caracteristiques ou orientations personnelles et culturelles des candidats. Si votre candidature figure parmi celles qui correspondent le mieux au profil recherche, vous serez contacte pour poursuivre le processus de selection.
Ensemble, nous avons une plus grande energie.
#LI-EIRL
HRBP Analyst - IRC217176
Do you have the skills to develop HR reporting, analysis and automations tools in a fast paced and ambitious context?
Do you want to flourish as a 360° HRPB and drive people in day-to-day business activities?
That's the job for you!
Your core competencies: HR Analyst / Payroll
We are looking for an
HRBP Analyst
for
Eni gas and power France
in
Levallois Perret
, France
About
Eni Gas & Power France
Eni Gas & Power France is both an SME with a start-up spirit and part of a very solid international group.
Eni Gas & Power France offers power, natural gas and a range of energy solutions to help all consumers (from private individuals to professionals, including public markets) to manage their energy consumption. It now has more than one million customers throughout the country. Eni Gas & Power France has been re-elected "Best energy supplier 2020-2021" for the third consecutive year.
Eni Gas & Power France you will be responsible for
:
Developing HR dashboards and operational KPIs to keep track of the HR team's performances
Completing payroll entries, controlling payslips and updating HR information in management software (ADP)
Managing the personnel administration processes and managing affiliations and contact with third-party organizations (Mutual, Pension, Social Security, Occupational Health, etc.
Carrying out hoc studies and analyses of remuneration to steer the remuneration policy (salary increases, una tantum, MBOs, etc...).
Main Contact as HR referent for employees
Supporting managers in developing their teams
Responsible for recruiting for your internal client
Leading performance reviews, talent reviews and succession plans
This is the opportunity for you if you have these skills and requirements
:
Good technical pay level and you master the GTA HRIS and pay. Mastering the ADP software is a plus
Strong appetite for numbers and analytical skills. You have a perfect knowledge of Excel and you know the basics of VBA. Python would be a plus
Team Oriented and able to work cross-functionally within HR and CFO
Languages: Fluent in French and Professional English
Location:
Levallois Perret (92) - occasional trips to Europe (Belgium, Italy, etc.).
Contract type:
Permanent contract
At Eni,
people are the key to our success
, which is why our values are focused on
diversity, and lifelong learning
.
Eni evaluates applications regardless of candidates' personal and cultural characteristics or orientations. If your application is among those most in line with the required profile, you will be contacted to continue the selection process .
Together we have greater energy.
#LI-EIRL
Eni S.p.A.
Welcome to Eni – and your future with a dynamic global business that operates across the entire energy supply chain. Eni's 30,000 employees can be found on virtually every continent. Throughout the 67 countries we operate in, we work on some of the most significant energy projects in the world.
Our activities span oil and natural gas exploration, field development and production, as well as the supply, trading and shipping of natural gas, LNG, electricity, fuels and chemical products.
We've grown dramatically since our beginnings in 1953, but we've stayed true to our roots in many ways. Today we may be one of the largest companies in Italy and among the world's most successful oil and gas companies in exploration, but our culture remains genuinely people-focused. Our values of respect, integrity and sustainability guide every aspect of our operations.
As for the future, we're adapting to rapidly shifting market conditions as we complete our transformation into a fully integrated oil and gas company. Through our strong commitment to digitalisation and decarbonisation, Eni will continue to create sustainable value within this changing energy landscape.
We're not only one of the world's most successful energy companies — we pride ourselves on being a dynamic and exciting place to work as well. If you join us, you'll play a key role in shaping the energies of the future.
At Eni you'll enjoy a progressive, inclusive and forward-thinking environment, and a wide range of benefits and rewards. We care about our people's growth, which is why we invest in talent and offer development pathways to give everyone the same opportunity to flourish with us.
Reasons to join us
Take on exciting challenges: Eni's focus is on big and ambitious projects. You'll take on challenging but rewarding work to help us extract energy at depths never reached before.
A multicultural working environment: You'll join a dynamic setting with cutting-edge facilities, the latest technology, and a rich and interesting mix of people from all backgrounds and specialisms.
Make a difference in the world: Our purpose extends further than supplying energy to power the world. Sustainable development and respect for the environment is at the heart of everything that we do.
Training and career growth: We provide training opportunities at the highest standard and encourage self-development, both in a personal capacity and a professional one.
Compensation and incentive programmes: We reward you for your commitment and success through our competitive compensation policy, which is bespoke to each location's local regulations.
Pension programmes: Depending on your location, you could enrol in one of our contributory pension programmes.
ENI ranked in the Global Top 20 in the 2019 Rigzone Ideal Employer Rankings - find out more here.