Petroplan

Featured Employer
Accra, Greater Accra Region, Ghana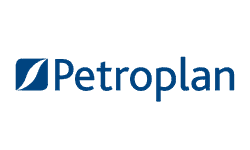 5 + Years Experience
Posted: Oct 19, 2021
Company: Petroplan
Skills: Captain / Master
Experience: 5 + Years
Education: Bachelors/3-5 yr Degree
Salary: Negotiable
Location: Accra, Greater Accra Region, Ghana
---
Marine Superintendent - Staff
Our client is an independent oil and gas company focussed on Africa

Overview
We are looking to hire a Marine Superintendent who will work both in the office and offshore. This will be on a 28/28 day rotation when offshore.
The role will report directly to the OIM. The individual will need to have experience within FPSO operation environments and worked in a senior marine capacity previously.

Job Purpose:
* Support Marine Engineering Requirements required for daily O & M Operations and Engineering/MoC requirements.
* Support to offshore teams daily as required.
* Provide supervision & guidance of inspection campaigns and repair campaigns.
* Pro-actively search, prepare and deliver/follow-up upon cost saving initiatives.
* Preparation of annual inspection budgets, tracking of annual spend with offshore team. (Budgets will be under their own WBS responsibility for highlighting overruns and savings before occurrence.)
* The incumbent is expected to contribute to a positive working environment with a continued commitment to safety & assist the Onshore & Offshore teams meet the ongoing integrity and maintenance requirements of the in country FPSO's to ensure full compliance with contractual and statutory requirements.
* The incumbent is expected to be technically capable of making sound, verifiable judgements within their field of expertise that enhances the overall quality of service delivered to the client.
* Mentor and trains locals to ensure effective knowledge and skills transfer as per localization plan.

Responsibilites:
* Acting as a mentor/trainer/shadow to local partners to facilitate the eventual localization of the operations. Where required this will be a KPI with an agreed program set out by the management team
* Support Marine Engineering Requirements required for daily O & M Operations and Engineering/MoC requirements.
* Actively manages and is accountable for ABS / DNV and planning processes
* Responsible (and Focal Point) for input and follow-up for O&M co-ordination to offshore plans with assistance from other business units. Continual monitoring and input to offshore to ensure activities are in full compliance.
* Interface with Offshore Planners.
* Keeping abreast with industry developments with regards to operational inspection and maintenance of FPSO structures and realization of potential benefits to operations at the appropriate stage of technique maturity.
* Participate in annual review, audits of and provide assessment of the Operations Management System.
* Ensuring that any non-compliance is identified and addressed.
* Ensure that policies are known, understood and adhered to.
* Fulfill risk management support requirements by ensuring all risks in process systems, associated utilities and operations / maintenance tasks are identified and processes are established and implemented in line with the requirements of the Safety Case.
* Complete EMEX actions assigned in specified compliance window.
* Communication of investigation results to the management team at the appropriate level.
* Perform walkthroughs and ensure on & offshore compliance by means of inspection, verification, and audit of their allocated areas of responsibility.
* Audits of third-party inspection contractors and rectification of identified deficiencies

Safety and Environmental Critical Activities
* Complies with the HSEQ Code of Conduct as described in the HSEQ Policies, Standards, and the Procedures to protect people and the environment at all times.
* Has a duty of care to ensure that all personnel work in a manner that is not harmful to their own health and safety and the health and safety of others.
* Complies with the Policy Code of Business Conduct and Ethics and expected training at all times.
* Lifting equipment and operations
* Shuttle Tanker mooring/unmooring operations
* Stability and cargo load distribution and hull stress management
* Area authority for Permit to Work; Department Head for marine designated areas
* Vessel movements
* To motivate, consult and ensure participation of employees and contractors in the management of safety.
* To propose and maintain KPIs within their areas of expertise and to be accountable for their own (and their trainees) KPI performance, verification and input with their own KPI's into Monthly Report.
* Management of Change, implementation of small MOC's: working with offshore opposite numbers to develop recommendations, produce/documents/deliverables, gain approvals, produce work-packs (with coordinators) implement, close-out MOC's that are less than 90 day duration from approval to execution close-out.
* For large MOC's greater than 90 days of duration: Provide support, assistance and co-ordination (with offshore and Project Team) within your discipline to internal or external and other contractors.
* Assistance within area of expertise to provide guidance to tender specification development, sourcing, purchasing review and assistance with expediting where necessary.
* Monitor and Ensure operational and maintenance compliance within their discipline, recommend improvements and efficiencies for management approval.
* To review all associated inspection reports against the contract requirements and ensure that all maintenance recommendations deliver compliance with that contract.
* To participate in integrity review meetings to ensure anomaly management is executed as appropriate against the associated risk of the anomalies.
* To review inspection reports collectively at a high level to identify any patterns that may indicate future problems.
* Implementation of advance analysis as required, either by incumbent and/or specialist subcontractors. To address complex anomalies.
* Provide assistance to Lead Investigators for incidents associated within their area of expertise, participate or perform RCA's inside of those investigations.

Education:
A Bachelor's Degree in Marine Engineering OR an equivalent Tertiary Level Education
OR Class I certificate of competency with Dangerous Cargo Endorsement or an equivalent demonstration of competency

Skills and Experience:
* Extensive experience industry experience preferably within the FPSO operations environment of which 5 years experience in senior marine capacity in Offshore Operations and /or minimum of 5 years experience as chief officer on Tankers or FPSO experience
* Strong personal and interpersonal skills, culturally aware with experience of working with a multicultural workforce.
* Track record of analysis capability and experience covering typical ships structures in the fields of strength, fatigue and rule assessments.
* Working knowledge of the ship classification process and the associated statutory survey requirements.
* Marine Engineering or Marine Architect experience with Tanker/FPSO inspection and repair knowledge.
* Experience of in-service repair activities.
* Proven capability and experience in leadership and management of third-party contactors and junior

About Petroplan

Petroplan is the trusted, specialist global Talent Solutions partner of choice for employers and professionals in the Energy sector. Since 1976, Petroplan has been here to help people like you make the most of the opportunities available and find the best fit for you as an individual.

Over 10,000 placements in more than 55 countries for over 550 clients across 65 disciplines.

In an industry where skilled and experienced professionals are increasingly sought after resource, we appreciate the true value of what you have to offer. What's more, we understand that different things are important to different people in today's world of work - it's about making exactly the right connections for you as an individual.

Our reputation for contractor and candidate care, understanding what makes you tick, and finding you the best match is second-to-none. We understand the industry inside-out and seek to understand YOU and your motivations in the same way. We take the time to evaluate your individual strengths, understand the most important things to you, and establish exactly what you're looking for from your next role.