Sofomation
Kuwait, Kuwait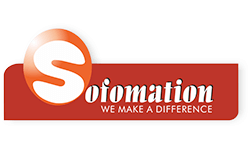 10 + Years Experience
Posted: Oct 19, 2021
---
Job Responsibilities
- Provide sound drilling engineering methods and procedures to be used on assigned drilling problems.
- Execute and accomplish assignments and studies in areas outlined in the scope, assuring conformance to overall objectives of all phases of drilling operations Deliver technical support for many types of drilling wells including complex multi-lateral and extended reach (ERD) horizontal oil and gas wells, HPHT gas wells, offshore and deep water, and unconventional wells.
Education
Any Engineering Degree with Minimum 10+ Years of experience in Oil & Gas.
Should Have a IWCF / IADC certification
Good knowledge in handling Drilling softwares.
Should have experience with working international operating clients.