QatarEnergy

Featured Employer
Qatar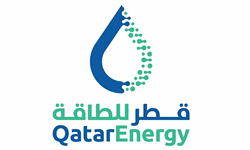 7 + Years Experience
Posted: Oct 18, 2021
---
Department
INFORMATION & COMMUNICATION TECHNOLOGY

Title
SYSTEMS ENGINEER (Data Center Projects)

Primary Purpose of Job
• Manage full ICT asset life cycle of UNIX / Linux server infrastructure (Procurement, Deployment, and Write-off) to ensure maximum ROI to QP business. • Systems administration of mixed Unix/Linux environment including physical and virtual servers, containers, web & App tiers. Conduct 24x7 operational activities of server infrastructure, providing 1st and 2nd level support to fulfill QP user's requirements within SLA. • Ensure 3rd level support for server infrastructure environment to resolve short, medium, and long-term issues. Liaise with the different ICT teams and vendors to ensure proper incident resolution within SLA. • Excellent understanding of datacenter networking, virtual infrastructure, storage and backup subsystems and security implementations. • Monitor, improve and implement process and procedures through diagnostics and analyses to ensure high availability and reduce loss of data. • Introduce continues enhancements, by revising applied process/policies/procedures to achieve section's KPIs. • Minimize administration tasks by automating processes using tools and scripting to improve performance and resource utilization. • Monitor and action the timely closure/implementation of cyber security controls for connected systems and mitigate all risks identified and achieve secured computing environment. • Prepare and mange Process and Procedure documents for compliancy and training purposes. • Provide technical and administrative support to project managers when needed to ensure all tasks are tracked, fulfilled, and reported at different stages. Liaise closely with ICT Governance team to establish and manage business continuity plans and activities.

Education
• Bachelor's degree in computer science, Computer Engineering/Electronics or equivalent. • RHEL / SUSE (Linux) certification

Experience & Skills
• Bachelor's degree in computer science, Computer Engineering/Electronics or equivalent. • Minimum 7 years IT experience in enterprise environment (preferably in energy sector) in IT support role, including at least 4 years of hands-on technical tasks. • Recognized IT Certifications is preferred (Example: RHEL / SUSE) • Strong knowledge of Unix / Linux Solutions. • Experience in key technologies such VMware, Linux, Databases, and virtualization. • Ability to communicate effectively verbally and in writing. • Experience in project management. • Excellent knowledge of the server infrastructure technologies, standards, and development methodologies.