Weatherford

Featured Employer
Odessa, Texas, United States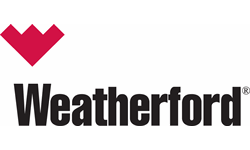 Company: Weatherford
Skills: IT - Software Development, Sales
Experience: 8 + Years
Education: High School/Secondary
Location: Odessa, Texas, United States
---
Overview
Weatherford is the leading wellbore and production solutions company. Operating in more than 80 countries, the Company answers the challenges of the energy industry with its global talent network of approximately 20,000 team members and 600 locations, which include service, research and development, training, and manufacturing facilities. Visit weatherford.com for more information or connect on LinkedIn , Facebook , Twitter , Instagram , or YouTube .
We're looking to the future with a clear vision and a strong mission.
Our goal is to address the headwinds facing the industry, revolutionize the oilfield with digital technology, integrated solutions, and world-class talent.
We accept every challenge for the benefit of our Company, our industry, and the world. Our technology leadership delivers solutions that rise to every occasion, supply the best outcomes in each operation, and give power to all customers.
Weatherford offers competitive compensation, a comprehensive benefits program and opportunities for on-going training and career development. VEVRAA Federal Contractor - Priority Referral Requested.
Weatherford is an Equal Opportunity Employer Females/ Minorities/ Veterans/Disabled and gives consideration for employment to qualified applicants without regard to race, color, religion, age, sex, sexual orientation, gender identity, national origin, disability or protected veteran status.
Responsibilities
The Account Manager drives and supports revenue and profit growth for the Software and Automation PL by establishing Weatherford and client strategies, and utilizing digitalization for total asset management. We are looking to hire an Account Manager who sees opportunities outside their direct product line to ensure we are delivering a full product solution, and staying abreast with our competitors offerings. The Account Manager in addition, maintains relationships and connectivity with clients at C-suite and all levels across the organization while influencing and managing the communication between Weatherford and the client to influence positive revenue. The Account Manager is also responsible for assessing current R&D development needs back to the product line for their continuance. You will also continue the development and execution of strategic account plans which are aligned with global, regional and local sales and marketing strategies, with responsibility for maintaining pipelines within Salesforce.
Responsibilities & Duties:
SAFETY, SECURITY & COMPLIANCE
Maintains safety and service quality as immediate priorities when working across all areas of the business
Maintains the highest standards of corporate governance, ensuring that all activities are carried out ethically and in compliance with Company policies and procedures, relevant laws, regulations, standards and industry practices
Upholds exemplary business principles in accordance with the FCPA and Weatherford overseas trade compliance policies, setting standards of behaviour and performance
OPERATIONAL CAPABILTY
Ownership of the Account Management life cycle process, start to finish, stepping up to deliver on your responsibilities, is ultimately your accountability.
Responsible for the Account Plan in SFDC, communicating the plan to all stakeholders, planning resources & activities to achieve the Plan's annual performance
Adopt and drive consistent & effective use of Technology (SFDC, XAIT-Porter)
Oversee the tender development and response process, ensure all resources are available for highest quality tender submissions via the tender management process
Accountable for addressing budget considerations for proposals as well as addressing technical specifications with the client in conjunction with technical sales
In conjunction with Tech Sales and Sales VP/Director responsible for negotiations, inc; contract extensions ensuring SFDC is kept up to date as well as liaise with legal as necessary for drafting
Assemble and disseminate market intelligence including gathering client feedback
Develop and execute strategic plans to strengthen WFT Identity by understanding customer/industry key objectives & challenges -emphasizing and aligning our Core Capabilities
Oversee all areas of business risk and ensure strategies exist to mitigate these as much as possible
Once notified by client of results of the tender process the role is accountable for arranging a debrief in the event of a loss or advising key stakeholders in the event of a win including updating SFDC
Accountable for arranging & facilitating a contract handover meeting with key stakeholders and generating a contract summary sheet
Accountable for reviewing contract performance and that all relevant matters are brought before management
CLIENT COMMUNICATION
Learn and understand customer's needs and tailors service offering to meet or exceed their requirements
Accountable for developing the Client Engagement Plan to enhance the profitability of the company through expanding Weatherford provision of products and services to new and existing customers
Delivers presentations to clients and participates in relevant industry forums/ marketing events
Lead and manage client commercial arrangements to ensure best value and long term viability
Manages clients expectations as well as problem job communication and agreement
Accountable for communicating with the client whether the Company intends to participate in tender process
Facilitates close of contract with key stakeholders and client
FINANCIAL PERFORMANCE
Generates revenue targets through the account plans & has quarterly reviews with Sales VP/Dir
Accountable for finalizing the Upsell Plan as per the bid strategy
Accountable for action to identify and address revenue gaps for the year to ensure target achievement
Evaluates sales opportunities via the Technical Sales personnel
Ensure all Commercial processes are applied through TPMS to maximize efficiency of pricing & tendering
PEOPLE MANAGEMENT & DEVELOPMENT
Awareness of Company's policies on performance management
Undertakes necessary Sales and PL training to enhance their process excellence and ability to improve sales growth via x-PL opportunities
Qualifications Requirements
8 years production and asset industry experience - Production Engineering, Asset Development, Completions Engineering
Knowledge in ESP, RLL, Gas lift operations and engineering
Knowledge of production engineering software and optimisation
Solid understanding of SCADA
Ability to demonstrate that they are commercially astute and have a good understanding of tenders, contracts, negotiations, high margin / profitability achievement as well as the requirements for high quality customer service
Degree qualified - petroleum, mechanical, electrical
Excellent customer relationship skills.
Solution orientated
Sufficient business acumen to enable opportunity evaluation and effective prioritiziation
Must be a team player with good communication skills, both verbal and written
Ability to manage simultaneous projects under tight schedules, relaxed under pressure
Familiarity with the latest developments in sales management techniques
Preferred
4 years in industry sales.
Salesforce experience or ability to learn