Petroplan

Featured Employer
Alberta, Canada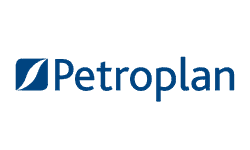 5 + Years Experience
Posted: Oct 07, 2021
Company: Petroplan
Skills: Budget / Cost Control
Experience: 5 + Years
Education: High School/Secondary
Salary: Negotiable
Location: Alberta, Canada
---
Sr. Cost Controller

POSITION SUMMARY:
The Project Cost Controller reports to the Manager, Project Services within the company's Downstream / Midstream Capital Projects team. The incumbent is assigned to support large projects by overseeing the cost control duties with intent of setting projects up for success: setting Work Breakdown Structure, baselining costs at the time of sanction, tracking against plan, and proactively enabling teams to recover to plan through early identification of variance from plan. This role will be working with both third-party contractors (engineering companies, vendors, contractors) and internal clients and requires strong customer service and communication skills to align with the needs of the individual project managers and Major Projects leadership.
Cost Controller will support implementation of department initiatives intended to strive towards continuous improvement, standardization, improvement of integration across functions, gain efficiency, implement new technology, etc.
CORE RESPONSIBILITIES:
* Reoccurring monthly work effort includes: facilitation of monthly meeting for gathering incurred values, updating forecast, hosting and facilitating meetings with Finance for incurred review and for forecast review with PMT; review progress reports from contractors and engineering companies; input accruals calculation into SAP; update the forecast and basis in the Cost File (in Excel Cost File); enter incurred information into SAP; offer general support to other departments (tax, audit, etc.).
* Review and align Work Breakdown Structure to Cost Breakdown Structure; create Project Controls - Cost Control Plan; and finalize Spend Profile based on Class IV Estimate for TIC.
* In FEED stage - Finalize Work Breakdown Structure ( WBS) and Cost Breakdown Structure (CBS) in alignment with coding standard; create master list for AFE/CBS structure and POs to each AFE leg and G/Ls for procurement use; perform quality spot checks for correct application of WBS; manage budget attestation during the monthly reporting cycle; prepare instructions for AFE Approval & AFE status check instructions for PMs; manage external/internal project change; review change requests.
* In Execution stage - Review Construction Progress Reports (CPR) from construction and ensure alignment with the budget; ensure appropriate metrics are applied on projects during this stage, monitor and control cost to flag issues; report on variance from plan, advise on recovery planning where required, and support to manage internal/external change requests; * During close-out stage - support to close out project AFEs.
* 6 -Support Project Services initiatives from cost control function:
* Power BI Portfolio Reporting
* Activity Code alignment across all functions to ensure consistent Work Breakdown Structure across all project deliverables.
* In Eight business solutions after successful proof of concept on project.
* Integration of project cost estimation, accruals, reporting, and forecasting with the finance department process.
MUST HAVE QUALIFICATIONS:
* Technical, or equivalent related experience * Minimum of Five (5) years of Cost Control experience in the engineering, construction, project management of Oil & Gas related projects * superior working knowledge of SAP * Thorough knowledge of Engineering, Supply Chain, Fabrication and Construction processes as part of project execution * Strong knowledge of plant equipment, materials and construction processes * Experience on most common cost control software.
* Excellent business writing and oral communication skills coupled with the ability to communicate across business functions in an effective and professional manner
NICE TO HAVE QUALIFICATIONS
Professional Management Professional (PMP)
* Member of Association for the Advancement of Cost Engineering (AACE)
* Thorough understanding of Oil & Gas Refining and related operations would be an advantage

About Petroplan

Petroplan is the trusted, specialist global Talent Solutions partner of choice for employers and professionals in the Energy sector. Since 1976, Petroplan has been here to help people like you make the most of the opportunities available and find the best fit for you as an individual.

Over 10,000 placements in more than 55 countries for over 550 clients across 65 disciplines.

In an industry where skilled and experienced professionals are increasingly sought after resource, we appreciate the true value of what you have to offer. What's more, we understand that different things are important to different people in today's world of work - it's about making exactly the right connections for you as an individual.

Our reputation for contractor and candidate care, understanding what makes you tick, and finding you the best match is second-to-none. We understand the industry inside-out and seek to understand YOU and your motivations in the same way. We take the time to evaluate your individual strengths, understand the most important things to you, and establish exactly what you're looking for from your next role.