Oceaneering

Featured Employer
Saudi Arabia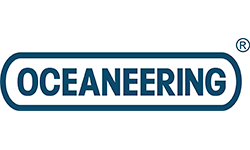 5 + Years Experience
Posted: Nov 12, 2021
---
Company Profile
Oceaneering is a global provider of engineered services and products, primarily to the offshore energy industry. We develop products and services for use throughout the lifecycle of an offshore oilfield, from drilling to decommissioning. We operate the world's premier fleet of work class ROVs. Additionally, we are a leader in offshore oilfield maintenance services, umbilicals, subsea hardware, and tooling. We also use applied technology expertise to serve the defense, entertainment, material handling, aerospace, science, and renewable energy industries.
Purpose:
To perform all activities in relation with Phased Array/TOFD Inspection including creating a system setup, performing the
calibration, weld inspection, analysis, evaluation, and producing the formal reports. Will be performing PAUT/TOFD on
structural and pipework either in onshore during fabrication process or offshore during hook up operations.
This Job serves the operational side of the organization's business.
Functions
• Ability to perform a weld inspection using Phased Array Ultrasonic and Time of Flight Diffraction techniques refer to
the procedures (Daily Routine).
• Ability to setup the equipment prior the inspection (As Required).
• Ability to make a scan plan and system setup refer to the technique sheet (As Required).
• Ability to perform system calibration (static) during setup (As Required).
• Ability to perform a system calibration (dynamic) prior, during, and after inspection (Daily Routine).
• Ability to do an acceptable data acquisition (data collection) during weld inspection (Daily Routine).
• Experienced in the use of the applicable viewing software i.e. Olympus Tomoview or OMNI-PC (As Required)
• Ability to do the scan data analysis or interpretation either using the applicable software or directly from the
Equipment (Daily Routine).
• Ability to read a code and acceptance criteria (Daily Routine).
• Ability to evaluate and make a decision of the weld quality (accept / reject) refer to the code and acceptance criteria
(Daily Routine).
• Responsible to prepare an accuracy and completeness of inspection report using an approved report format (Daily
Routine).
• Responsible to maintain all equipment prior, during, and after work completion (As Required).
Safety
Ensure that the Safety policies and procedures are understood and adhered to so far as is reasonably practicable in order to
ensure a safe working environment.
Other
Carry out work in accordance with the Company Health, Safety, Environmental and Quality Systems.
Perform the assigned tasks with due diligence regarding the Integrated Management Systems on the Company.
Eliminate waste of whatever form, to suggest the use of more environmentally friendly substances and practices and
contribute to the continuous improvement of the environment.
Supervisory Responsibilities
• This position has NO direct supervisory responsibilities.
Qualifications
REQUIRED
• PCN / CSWIP LEVEL II - ULTRASONIC TESTING
• PCN / CSWIP LEVEL II - TOFD - ULTRASONIC TESTING
• PCN / CSWIP LEVEL II - PHASED ARRAY ULTRASONIC INSPECTOR
• Min 5 years solid experience in Phased Array Inspection in Oil and Gas Industry
Physical Activity/Requirements
The physical demands described here are representative of those that must be met by an employee to successfully perform the essential functions of this job. Reasonable accommodations may be made to enable individuals with disabilities to perform the essential functions.
This position is considered
MEDIUM
work.
OCCASIONAL
FREQUENT
CONSTANT
Lift 20-50 pounds
Work in confined spaces, kneel, jump, run, and work while lying on stomach/back, crawl, and use repetitive movements of the arms and hands.
Identify color differences
Wear PPE for skin protection
Lift 10-25 pounds
Climb stairs/ladders, stand, balance, stoop, squat, reach, and lift/carry objects
Twist body, sit with back supported, head forward/flexed, head tilted/rotated, and work with arms extended overhead.
Operate a motor vehicle
Lift up to 10 pounds
Wear PPE protection for body, vision, and hearing protection
Closing Statement
We offer a competitive salary, a comprehensive benefits package and the opportunity to advance in an international company. To apply, click 'Apply Now'.
Oceaneering pushes the frontiers of deep water, space and motion entertainment environments to execute with new, leading-edge connections to solve tomorrow's challenges, today.
As the trusted subsea connection specialist, our experience combined with the depth and breadth of our portfolio of technologies allows us to engineer solutions for the most complex subsea challenges. From routine to extreme, our integrated products, services, and innovative solutions safely de-risk operational systems, increase reliability, and enable a lower total cost of ownership.
We are connecting what's needed with what's next as the world's largest ROV operator and the leading ROV provider to the oil and gas industry with over 300 systems operating worldwide. With our safety-focused and innovative approach, we responsively and decisively react to subsea challenges while providing solutions swiftly and efficiently.