QatarEnergy

Featured Employer
Qatar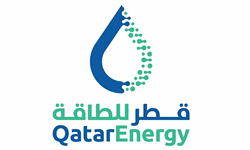 12 + Years Experience
Posted: Oct 05, 2021
---
Department
HUMAN RESOURCES

Title
Head of HR Information Systems Support

Primary Purpose of Job
Supervises, coordinates and monitors the preparation, testing, development and deployment of various HR business systems projects/support activities which involves directing and participating in the preparation of initiation and feasibility studies, assessing requirements, identifying business and computer system design and analysis while applying best industry practices. Evaluates project progress at the defined phases to ensure it meets requirements; participates in reviewing various modifications to the existing systems and liaison with Information Technology department. Maintains regular contact with the user base with a view to developing common/integrated systems solutions wherever possible. Design Information Workflows and documenting the systems to address Company's Technical and non-Technical Information requirements and all of the related Quality Standards and Company's System Integrity requirements for all Process, Procedures, Standards and Guidelines related to Information Management. Establish and supervise project priorities and interconnections among projects by conducting regular liaison between project members to ensure consistency, no repetition or discontinuity and conformity to various project management related requirements. Assist Division Head to develop strategic objectives with short- and long-term HR business plans related to business process improvement and automation, end-user training and support, with a view to develop an 'enterprise-wide' systems approach. Manage or participate in any other corporate projects or initiatives including working committees as per the directives and approvals from division Head Manage the implementation and ongoing enhancement initiatives of SAP SuccessFactors suite. Manage the ongoing support and maintenance of the different Microsoft SharePoint applications Supervise training and development of the team, in particularly young Qataris, by providing on job training and guidance on HR systems, tools and applications.

Education
Relevant university degree graduate with a Business Management / Computer Science degree or equivalent technical degree.

Experience & Skills
1.At least 12 years' experience in an Information Technology, with 5 - 8 years experience in a supervisory HR Information Systems role.
2.Good understanding of the core HR functions and hands-on experience on review, improvement, and alignment of the HR business processes.
3.Detailed understanding of talent management processes (competencies assessment, development, training, etc..)
4.Extensive experience in Business Systems Analysis and significant experience with the software development life cycle including gather business requirements, development and implementation, UAT, etc. preferably within a Human Capital environment.
5.Full understanding of the SAP HR on premise environment (PA, OM, benefits, time management, CATS, payroll, etc..), SAP BW, ASAP methodology, integration, etc.
6.Full understanding of the SAP SuccessFactors environment and modules (Succession, development, LMS, etc..), Agile methodology, integration with ECC, etc.
7.Hands on SAP implementation is an added value.
8.Full understanding of the HR Data Management lifecycle within an SAP HR environment (Data quality, availability, access and authorization , reporting, data privacy,
9.Good understanding and exposure of data visualization and analytics practices.
10.Proven ability to manage projects and leading teams.
11.Proven experience in leading a team that manages the end-user support and trouble shooting for Human Capital systems.
12.Familiar with IT contracting and procurement methodologies.
13.Appreciation of business practices in developing tenders and dealing with venders and suppliers.
14.Formal SAP qualification related to the HCM area is an advantage.
15.Formal project management qualification is an advantage.