Petroplan

Featured Employer
Calgary, Alberta, Canada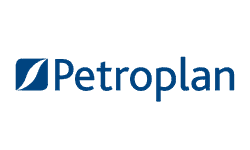 8 + Years Experience
Posted: Oct 04, 2021
---
Sr. Process Simulation & Analytics Engineer

Why you should join us:
Are you interested in a role where you can leverage your experience from Operations, Engineering and Project Management? Do you want to be part of a transformative project which enables our business to leverage the power of analytics and collaborative business process to better maintain our most impactful assets? Passionate about building sustainable solutions that provide value to the business over the long term? If so, then a role within the Asset Performance Management (APM) Program is where we can maximize the value of your skills and experience.

You will use your expertise to:
Provide technical input into an integrated project team; helping to drive deliverables across a complex body of work which encompasses industrial Automation, Analytics (using advanced statistical modelling), IT software, people readiness
Work with Business Unit Process Engineers and other Stakeholders to Define Model Requirements and Perform Case Studies (i.e., Data Requirements Objective Functions, Constraints & Statistical Analysis)
Lead teams to Build, Tune & Validate Analytical Models within various applications (Pi Asset Framework, ROMeo, R-Script / Python and others)
Use cloud computing resources (e.g. Azure SQL, Azure Machine Learning) to scale solutions effectively across the enterprise.
Work with different sources of data across the enterprise e.g. site historians, cloud datastores (e.g. data lakes).
Maintain code using Github version control and established DevOps practices.
Maintain project control items including integrated schedules, risk register, and budget forecasting
Work with various site stakeholders to drive clarity in defining the scope of work and gaining alignment on execution plans and resourcing
Support APM program team in communicating corporate strategy, complex recommendations or solutions to decision-makers / gate keepers at various organizational levels

We'd like to review your application if you have...
Must-haves (minimum requirements):
8-10 years of experience within Engineering, Operations and/or Project Management environments
A Bachelor's degree/diploma in Engineering or Technical field - preference for Chemical, Petroleum or Mechanical
A Professional designation with (APEGA) or (ASET) Professionals of Alberta
Continuous improvement mindset with strong communication and decision-making skills
Prior experience working with automation, IT and other software implementation projects
Strong collaboration skills and proven ability to work with diverse groups at various levels across the organization
Non-authoritative leadership skills
Alignment with our values : safety above all else, stronger together, operational discipline, curiosity and lifelong learning, and act with integrity

Preference for:
Fundamental knowledge of both Upstream and Downstream operations
A keen mind for development of technology sustainment plans to support Ready for Operations (RFO) on project deliverables
Experience with development of new work processes and the management of their roll out to impacted business stakeholders
Familiarity with developing models in Petrochemical Process Modelling Applications such as Hysys, UniSim, Pro2, Aspen Plus or ROMeo
Interest in or Understanding of Statistical Modelling and familiarity in using Script Languages (R-Script, Python) in a cloud environment
Competency in creating decision support packages including key documentation: project execution plans, integrated schedules, presentation materials and resourcing plans
Proficiency with the ADEM/Agile and DevOps methods of project delivery is beneficial.

Where you'll be working, your work schedule, and other important information:
You will work out of our Calgary head office, located in the Downtown
Hours of work are a regular 40-hour work week, Monday to Friday, with the potential for extended work hours based on business needs
Occasional travel to company sites may be required
We require qualified and safety-focused employees for business-critical roles that maintain our commitment to operational excellence and reliable operations. We are using technology to conduct virtual interviews to adhere to physical distancing recommendations and we are well set up for remote onboarding and orientation
We encourages everyone to do their part and support global efforts to limit the impact of COVID-19 with good hygiene practices, physical distancing, and with care and consideration for the people around you.

About Petroplan

Petroplan is the trusted, specialist global Talent Solutions partner of choice for employers and professionals in the Energy sector. Since 1976, Petroplan has been here to help people like you make the most of the opportunities available and find the best fit for you as an individual.

Over 10,000 placements in more than 55 countries for over 550 clients across 65 disciplines.

In an industry where skilled and experienced professionals are increasingly sought after resource, we appreciate the true value of what you have to offer. What's more, we understand that different things are important to different people in today's world of work - it's about making exactly the right connections for you as an individual.

Our reputation for contractor and candidate care, understanding what makes you tick, and finding you the best match is second-to-none. We understand the industry inside-out and seek to understand YOU and your motivations in the same way. We take the time to evaluate your individual strengths, understand the most important things to you, and establish exactly what you're looking for from your next role.