Petroplan

Featured Employer
Aberdeen, United Kingdom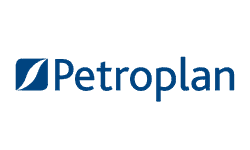 1 + Years Experience
Posted: Oct 05, 2021
---
Role Title: Crane Equipment Engineer / Maintenance Specialist

Role Overview:
The Maintenance Specialist ~ Mechanical Handling Equipment, will report to the Lifting Engineer.
They will be the focal point for all maintenance activities related to pedestal cranes and mechanical handling equipment.
This will include all maintenance planning, performance, and execution support to sites across Production & Operations to ensure mechanical handling equipment reliability & availability is maximized to ensure safe, repeatable, compliant and efficient lifting operations.
They will Identify maintenance risks, intervene and escalate potential issues before they impact safety or business performance.
They will also facilitate and drive continual improvement to maintenance strategies, maintenance metrics, trending & reporting to close gaps and maximise opportunities.

Key Accountabilities:
Identify mechanical handling maintenance risks, intervenes & escalates potential issues before they impact safety or business performance
Consolidates and collates mechanical handling maintenance performance data from across P&O.
Works in partnership to cause corrective actions to deliver efficiency gains without compromising safety, risk management and compliance
Implementation, integration & improvement of maintenance strategies and implementation programmes
Identifies equipment criticality
Provides 'flow to work' SME support to emergent maintenance activities where approved by the Senior Lifting Engineer
Performs duties of mechanical handling equipment owner, related to maintenance strategies and equipment performance
Provides lifting equipment integrity, from initial purchase specification through equipment's life cycle
Provides deep technical support across P&O and confirms regulatory requirements and all relevant maintenance standards are applied
Endorsement of lifting plans, prepared by others
Verifies competency of maintenance personnel and contractors performing mechanical handling maintenance related activities
Provides direction and SME support to maintenance related learnings and investigations

Key Skills/Experience
Significant experience of pedestal crane maintenance, including preventative maintenance routines, work deferrals, work execution & work prioritisation
Significant experience and understanding of pedestal crane systems, including PLC systems, hydraulics, hoist winches, pumps, motors, hoist ropes, diesel engines, instrumentation and control/safety systems
Significant relevant experience and proven track record in mechanical handling maintenance activities associated with major offshore operating production facilities
Relevant experience of offshore pedestal crane operations.
Significant relevant knowledge of pedestal crane and lifting national and international legislation, regulations, standards and practices
Relevant experience of lifting equipment purchase, testing, inspection and maintenance.
Relevant understanding of performance standards and barrier health

About Petroplan

Petroplan is the trusted, specialist global Talent Solutions partner of choice for employers and professionals in the Energy sector. Since 1976, Petroplan has been here to help people like you make the most of the opportunities available and find the best fit for you as an individual.

Over 10,000 placements in more than 55 countries for over 550 clients across 65 disciplines.

In an industry where skilled and experienced professionals are increasingly sought after resource, we appreciate the true value of what you have to offer. What's more, we understand that different things are important to different people in today's world of work - it's about making exactly the right connections for you as an individual.

Our reputation for contractor and candidate care, understanding what makes you tick, and finding you the best match is second-to-none. We understand the industry inside-out and seek to understand YOU and your motivations in the same way. We take the time to evaluate your individual strengths, understand the most important things to you, and establish exactly what you're looking for from your next role.