Oceaneering

Featured Employer
Qatar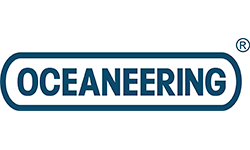 Posted: Nov 12, 2021
Company: Oceaneering
Skills: Engineering Manager
Education: High School/Secondary
Location: Qatar
---
Position Summary
Primary focal point for delivery of all aspects of designated projects; Deliver Safety, Competent Resources, Performance
Duties & Responsibilities
• Primary focal point for delivery of all aspects of contract(s)
• Management of Projects and Project Managers, across Oceaneering client base
• Ensure Oceaneering provide sufficient competent personnel in the areas of service management, technical control to deliver the service
• Ensure all personnel work within their competency responsibilities and areas of scope and that such work is carried out within framework of appropriate legislation
• Responsible for the correct identification and prioritisation of areas of work and resource demands
• Develop and agree, Key Performance Indicators, and ensure that agreed data and actions necessary to deliver are provided
• Responsible for the commercial implementation of contracts as defined in the contract agreement under workscope, including approval of annual budgets, management and monitoring of agreed scopes within those budgets
• Assist in preparation and pricing of tender/proposal documents
• Participate in monthly business unit meeting to review ongoing performance and highlight areas of concern that require the client/Oceaneering support
• Facilitate the development and continuous improvement of process between Oceaneering and the client within and across various assets
• Ensure that regular audits and assessment of the service are planned, monitor and review any impact of changes in standards and legislation for continued correct delivery
• Ensure that the best practices, technology, techniques and innovation, developed and implemented across similar integrity contracts are notified and applied to the assets to optimise plant availability and safety
• Responsible for production of any client performance management report
• Provide financial management reporting for P&L across multiple contracts / projects
• Liaise with Regional Director as required
• Manage Client communications and reporting as required, ensuring that business and HSE risk implications on integrity issues are clearly identified and appropriately assessed.
NON-ESSENTIAL
• The list of job duties is not exclusive or exhaustive and the post holder will be required to undertake tasks that may reasonably be expected within the scope of the post
• Assist with any other duties as and when required
• Undertake specific projects as instructed by management
Safety
Ensure that the Safety policies and procedures are understood and adhered to so far as is reasonably practicable in order to ensure a safe working environment
Promote a strong HSE culture at all times
Ensure that personnel identify with and achieve, the necessary Health and Safety performance standards associated with the relative risks to personnel and plant in their environment and daily work
Ensure that business and HSE risk implications of integrity issues are clearly identified and assessed for consideration within the Oceaneering IMDS Team and communicated to the Client
Perform the assigned tasks with due diligence regarding the Integrated Management Systems on the Company.
Eliminate waste of whatever form, to suggest the use of more environmentally friendly substances and practices and contribute to the continuous improvement of the environment.
Qualifications
REQUIRED
Minimum 5 years within oil and gas Integrity Management/Inspection (P)
Minimum 15 years experience of effectively leading project teams to achieve delivery of contractual obligations (E)
Experience in delivery of financial targets, budgets and proposals (E)
Must be familiar with QA/QC systems and procedures, service quality and customer satisfaction (E)
Ability to supervise and lead project teams of multi discipline professionals (E)
Ability to generate a team approach to problem solving (E)
Ability to work independently in challenging circumstances and use initiative to propose and implement changes to work practices (E)
Ability to solve problems by applying sound reasoning (E)
Ability to write accurate and concise reports (E)
Ability to communicate effectively (E)
Knowledge, Experience, Skills, Abilities, and Other Characteristics
Minimum 5 years of specific experience related to the job description (E)
Building / facilities experience (P)
Demonstrated ability to read and comprehend technical drawings, codes and specifications (E)
Maintains a regional understanding of Oil and Gas industry
Microsoft Office (E)
Working knowledge of planning software (e.g. MS Project, Primavera)
Ability to generate a team approach to workflow execution and problem solving (E)
Provide leadership, co-ordination or guidance to others (E)
Good communicator both written, verbal and technical to make complex terminology simple for the benefit of others (E)
Good client or support contractor relationship skills at various levels of seniority or diverse cultures (E)
Should be flexible to travel for Operational requirements
Working Conditions
This position is considered OFFICE WORK which is characterized as follows.
Almost exclusively indoors during the day and occasionally at night
Occasional exposure to airborne dust in the work place
Work surface is stable (flat)
Physical Activity/Requirements
This position is considered
LIGHT
work.
OCCASIONAL
Oceaneering pushes the frontiers of deep water, space and motion entertainment environments to execute with new, leading-edge connections to solve tomorrow's challenges, today.
As the trusted subsea connection specialist, our experience combined with the depth and breadth of our portfolio of technologies allows us to engineer solutions for the most complex subsea challenges. From routine to extreme, our integrated products, services, and innovative solutions safely de-risk operational systems, increase reliability, and enable a lower total cost of ownership.
We are connecting what's needed with what's next as the world's largest ROV operator and the leading ROV provider to the oil and gas industry with over 300 systems operating worldwide. With our safety-focused and innovative approach, we responsively and decisively react to subsea challenges while providing solutions swiftly and efficiently.