Weatherford

Featured Employer
Houston, Texas, United States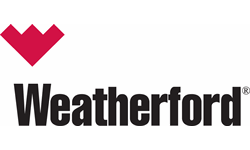 5 + Years Experience
Posted: Nov 17, 2021
---
Overview
Weatherford is the leading wellbore and production solutions company. Operating in more than 75 countries, the Company answers the challenges of the energy industry with its global talent network of approximately 17,000 team members and 380 operating locations, which include service, research and development, training, and manufacturing facilities. Visit weatherford.com for more information or connect on LinkedIn , Facebook , Twitter , Instagram , or YouTube .
We're looking to the future with a clear vision and a strong mission.
Our goal is to address the headwinds facing the industry, revolutionize the oilfield with digital technology, integrated solutions, and world-class talent.
We accept every challenge for the benefit of our Company, our industry, and the world. Our technology leadership delivers solutions that rise to every occasion, supply the best outcomes in each operation, and give power to all customers.
Weatherford offers competitive compensation, a comprehensive benefits program and opportunities for on-going training and career development. VEVRAA Federal Contractor - Priority Referral Requested.
Weatherford is an Equal Opportunity Employer Females/ Minorities/ Veterans/Disabled and gives consideration for employment to qualified applicants without regard to race, color, religion, age, sex, sexual orientation, gender identity, national origin, disability or protected veteran status.
Responsibilities
NAM Domestic Freight Manager is responsible for the domestic freight strategy designed to plan and execute the efficient flow of material between our facilities, inbound cargo from suppliers and outbound to our customers and field locations, in order to meet our customer requirements in a timely, cost effective manner. This position assists the NAM import and export teams on the first mile and last mile coordination and acts as a liaison between the transportation companies and the Product Line stakeholders for issues resolution. The main deliverables are to apply the most convenient logistics programs to drive logistics solutions enabling the orders to be shipped to the right place, on time, damage free at the lowest costs, whilst meeting customer requirements and timelines. The role oversees the team of transport planners and reports directly to the NAM Geozone Logistics Manager, while working closely with local leadership across different functions.
Duties & Responsibilities
Manage, implement and maintain the NAM Domestic freight strategy, including the standardization of carriers for the several services (LTL, Small parcel, FTL and hotshots/field deliveries).
Lead the team of transport planners.
Identify opportunities for efficiencies and drive cost savings initiatives by implementing different logistics programs, such as set up of consolidation schedules and load optimization within others.
Provide network improvement recommendations and manage logistics tools and transportation management systems (TMS).
Provide training to the transport planners and Weatherford locations as needed.
Work closely with the different Weatherford location to address their logistics needs.
Work with Logistics Category Management team on sourcing events, establish KPI's and perform QBR's with our key logistics partners.
Manage operational relationship with domestic carriers, including negotiation of pricing, conditions, transit times, set up of monthly reports, etc.
File cargo claims and support any relevant investigations that has resulted in failures to meet operation requirements.
Manage shipments from external suppliers, outbound shipments to customers and intercompany shipments.
Review and approve freight invoices.
Maintain an ongoing and open dialogue with internal stakeholders, as well as customers and suppliers.
Monitor logistics functions performance against financial key performance indicators
Qualifications
*Associate degree in Business, Logistics, Supply Chain, Manufacturing, or equivalent combination of higher degree and related experience
*Minimum 5 years' management experience, with at least 3 years in oil and gas industry
*Proficiency in use of personal computers, Microsoft Office products and e-mail skills required
*Previous experience with Transportation Management Systems, Oracle preferable.
*working experience with ERP systems, JDE preferred.
*Knowledge of Canadian domestic freight market, preferred.
*Advanced analytical and operational execution management skills
*Ability to work and interact with all levels of personnel, and maintain strong business relationships
*Ability to prioritize and manage multiple tasks
*Logistics setup and management knowledge
*Logistics strategy knowledge and skills on a geo regional level
*Excellent communications and collaboration skills to work across business functions, recognize opportunities, provide support and deliver data driven improvement recommendations to decision makers and snr. executives
*Knowledge of or experience in the following fields are required:
Legal & Contract processes
Strong knowledge of ground transportation and different service levels.
Incoterms 2020
Logistics and transportation processes, systems and costing
Demonstrates written, verbal and presentation skills.