Weatherford

Featured Employer
Al Khobar, Saudi Arabia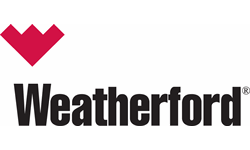 Posted: Sep 30, 2021
---
Overview
Weatherford is the leading wellbore and production solutions company. Operating in more than 80 countries, the Company answers the challenges of the energy industry with its global talent network of approximately 20,000 team members and 600 locations, which include service, research and development, training, and manufacturing facilities. Visit weatherford.com for more information or connect on LinkedIn , Facebook , Twitter , Instagram , or YouTube .
We're looking to the future with a clear vision and a strong mission.
Our goal is to address the headwinds facing the industry, revolutionize the oilfield with digital technology, integrated solutions, and world-class talent.
We accept every challenge for the benefit of our Company, our industry, and the world. Our technology leadership delivers solutions that rise to every occasion, supply the best outcomes in each operation, and give power to all customers.
Weatherford offers competitive compensation, a comprehensive benefits program and opportunities for on-going training and career development. VEVRAA Federal Contractor - Priority Referral Requested.
Weatherford is an Equal Opportunity Employer Females/ Minorities/ Veterans/Disabled and gives consideration for employment to qualified applicants without regard to race, color, religion, age, sex, sexual orientation, gender identity, national origin, disability or protected veteran status.
Responsibilities
This is a Senior level - Has responsibility for providing "hands-on" technical support to the production, and repair of equipment and/or tools. In shop environment, receives field tools, takes them apart, repairs and refurbishes tool to go back to the field using blueprints, manuals, following protocols. Must be able to diagnose issues and problems with tools/equipment. Primarily activity is at workshop, troubleshooting, repairing, refurbishing, implementing mandatory modifications and executing and/or planning preventive and corrective maintenance of field equipment and tools, helping to mitigate assets related non-productive time and improve overall field service delivery performance. He/she may be required to attend a client location to perform his/her duties whenever an R&M task is deemed necessary to carry over a field operation.
DUTIES & RESPONSIBILITIES: (not listed in any particular order)
Know and understand Weatherford Quality Policy and comply with all requirements of the Quality Systems Manual, Operating and Technical Procedures and Workplace Instructions
Must understand and comply with all safety rules and company policies of Weatherford
Lead the execution of responsive, preventative and predictive maintenance requirements to all machines/equipment in the Well screen Technologies facility to ensure maximum production levels.
Perform day to day activities in accordance with the planned maintenance program.
Monitor, record, source and re-order day to day spares and consumables associated with the running of the plant.
Prioritise work load to maximise production and maintain the planned maintenance schedule.
Communicate repetitive maintenance issues to ESS Production Engineer to develop long term maintenance solutions
Keep all relevant records and reports updated from the planned maintenance program.
Actively lead all planned and unplanned maintenance identifying areas for improvement.
Monitor and source spares and consumable levels to keep the plant operational and cost effective.
Lead staff within the maintenance department defining performance metrics and targets in line with department expectations
Liaise with the manufacturing managers, production engineer and leads communicating maintenance issues and requirements.
Liaise with sub-contractors, and provide technical assistance if required and furnish sub-contractors with work permits as required
Review and maintain risk assessment for the areas.
Complete all functions in line with the QHHSE policy and procedures
Maintain a consistent level of production quality by adhering to manufacturing procedures and work instructions developing corrective action that may reduce ineffective and inefficient operation
Assist with forklift and crane manoeuvres throughout the plant in accordance with operator training
Adhere to the area QHSSE policies and procedures in accordance with task training provided
Maintain workshop housekeeping
Lead the accurate reporting of operational activity within the Time Trac system- Direct Hours: Work Order task, time taken, and quantity completed. Indirect: Task completed Hours booked.
Qualifications
Previous production maintenance background
Experience in Water Jet Cutting & High-Pressure operations
Good understanding of Hydraulic and pneumatic systems
Basic knowledge of electrical system fault finding
Experience in multi axis motion systems
General computer literacy and a working knowledge of Microsoft Word, Excel and Outlook
Knowledge of Gantry Crane and Forklift operation within a workshop